RAR Special Feature – Steady boots on the ground
Share the post "RAR Special Feature – Steady boots on the ground"

As the flag comes down on the Royal Australian Regiment's role in Afghanistan, Private Jacob Joseph takes a look at its role over the past 75 years for ARMY Newspaper.
FILE PHOTO (November 2019): Private Arlen Treston, 2nd Battalion, Royal Australian Regiment, with his F89 Minimi during a reconnaissance-patrol extraction exercise at Cowley Beach Training Area, Queensland. Photo by Corporal Tristan Kennedy.

From the rubble of a defeated Japan, to the South-East Asian jungles and Middle Eastern deserts, soldiers of the Royal Australian Regiment and its forerunners have had boots on the ground in all major operations in the past 75 years.
Almost 50 years after returning from Vietnam, ex-RAR digger and officer Mick von Berg is a testament to many infantrymen's hatred of jungle operations.
"The rash in your crotch and on your waist burned from the salt in your sweat, but you just had to keep going," he said.
"It was raining so hard you knew the enemy wouldn't see or hear you, but you weren't able to see or hear them either. It was frightening."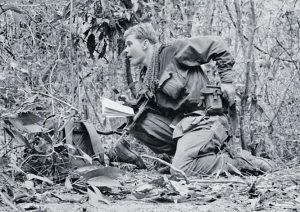 Mr von Berg was a 1RAR corporal until 1965, when he became a second lieutenant at 5RAR, commanding many of the men he served with as a digger.
He deployed to Vietnam months later, and established the RAR's first reconnaissance platoon.
More than 40 soldiers volunteered for the two-week selection course. Mr von Berg took them to the Vung Tau sand dunes with senior NCOs from 3 Sqn SASR.
He ran them until everyone dropped, including himself.
With basic tactics based on SASR, his team operated up to 10km forward of the main troop within artillery range.
They placed one foot in front of the other, stopped, smelled and listened for rustling leaves, a branch snapping or chirping birds – anything to indicate they weren't alone.
With each step, the platoon's confidence grew, to the point where they only spent one or two nights a month in a firm base.
"When you're in a position of command, you've got an enormous responsibility for others," Mr von Berg said.
"If someone was wounded, or unfortunately killed, extraction of our comrade became our primary task.
"That responsibility of command and caring for other human beings has made me a better, all-rounded, mature and caring person.
"That weight of responsibility has made me what I am today."
Not all who served in the RAR have deployed on operations.
Australian War Memorial historian and ex-8/9RAR digger Michael Kelly was part of Army's Ready Reserve in the 1990s, a forerunner to the gap-year program.
He enlisted for one year full-time and four years part-time.
"Regular soldiers treated Ready Reservists badly at the start," Mr Kelly said.
"Guys who'd done years of service and had stripes looked at us as silver-spoon kids coming to get paid for university when we got out."
Mr Kelly said attitudes changed once they had time to switch-on and become better soldiers.
Despite the path to service, Ready Reserve and Regular Army shared the same challenges.
Although exhausted after three years at 8/9RAR, Mr Kelly said the benefits of service outweighed the cost.
"After getting over the initial shock of realising Army was bigger than Ben Hur, my strongest memory was a feeling of security from having a great group of mates I went through everything with," he said.
About 11 per cent of ready reservists discharged when the scheme ended in 1996, with the majority staying in Reserve units.
After being re-tasked as a Ready Reserve unit in 1992, 8/9RAR was disbanded in 1997.
Ten years later, the slate grey and beech brown colours flew again in Enoggera.
More than 11,000km away, RAR soldiers lowered a different colour at Camp Qargha, Afghanistan.
An Australian flag was presented to the British CO as RAR soldiers' part in FPE-13 ended.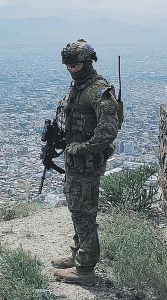 Pte Arlen Treston, of FPE-13, said this was their way of signing off.
"It was a strange feeling knowing we were the last Australians at the camp after 13 rotations," Pte Treston said.
RAR's mission changed from mostly combat operations, as experienced by the Mentoring Task Force, to force protection, with soldiers in a more passive role.
Some weeks, Pte Treston and his mates would watch Kabul from guard towers or man the camp gate, searching vehicles and people.
Pte Treston most enjoyed being a guardian angel watching over coalition personnel mentoring Afghans at their officer academy.
"They mentored the Afghans to a good standard," Pte Treston said.
"We would walk everywhere with them. If it was an outside task you'd form a perimeter and let them get on with their training."
More than 2000km away, Task Group Taji finished a similar mission after five years training and mentoring Iraqi security forces.
1RAR is still in Kabul on the current FPE-14 rotation, however, the Australian flag will not fly at Camp Qargha again.
Courtesy ARMY Newspaper issue date 12 November 2020
.
.
.
.
.

.
.

.

---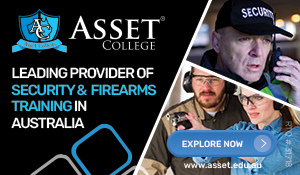 ...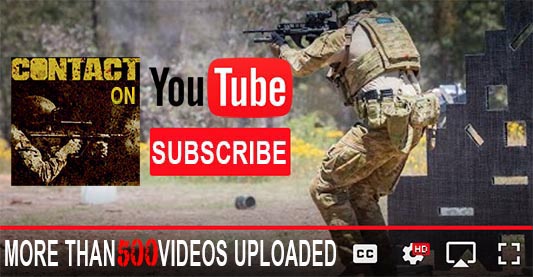 ---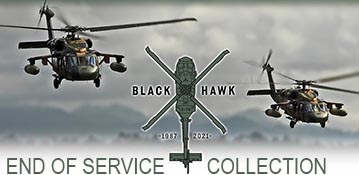 ...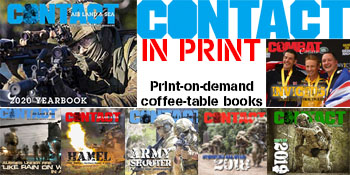 ---
.
.
Share the post "RAR Special Feature – Steady boots on the ground"
3835 Total Views
1 Views Today