Operation Christmas Drop all bundled up in Guam
Share the post "Operation Christmas Drop all bundled up in Guam"

Service members from the U.S. Air Force, Japanese Air Self-Defense Force (Koku Jietai), Royal Australian Air Force, Royal New Zealand Air Force, and volunteers from the local community came together for a day of bundle building to kick off Operation Christmas Drop 2019 at Andersen Air Force Base, Guam, on 7 December.
CAPTION: Service members and volunteers who helped build air-drop supply bundles at Andersen Air Force Base, Guam, for Operation Christmas Drop 2019. US Air Force photo by Staff Sergeant Kyle Johnson.
The event saw to the packing of 176 air-drop bundles with the food, clothing and medical supplies for 56 Micronesian islands scattered across 6 million square kilometres across the Pacific.
The Royal Australian Air Force deployed a C-130J Hercules and crew to Guam to participate again this year.
Conducted by the United States since 1952, Operation Christmas Drop is the world's longest-running humanitarian airdrop activity, with Australia and Japan participating since 2015 – with the Royal New Zealand Air Force joining for the first time this year.

Hercules crews will drop the bundles by parachute to remote island communities across the Republic of Palau, Northern Marianas, and Federated States of Micronesia.
Each airdropped load weighs up to 200kg and contains items such as food, clothing, medical supplies, construction materials, fishing nets, rice, sporting equipment and school supplies.
US Air Force personnel and their families on Guam have secured donations and sponsorship for the airdropped items, with RAAF personnel also sourcing donations from Australia.
Flight Lieutenant Andrew Morgan is participating in his second Operation Christmas Drop this year.
"We plan missions to atolls or islands that are thousands of kilometres from Guam, and airdrop loads to unfamiliar drop zones that are just metres wide," Flight Lieutenant Morgan said.
"The training benefit for us can't be understated, but we also get tremendous satisfaction from bringing some Christmas cheer to some of the most isolated communities across the Pacific.
"And working alongside crews from other nations allows us to share knowledge and different approaches firsthand, enabling us to work better together in future operations."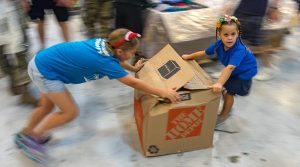 Sarah Kimbrough, who's family is stationed at Andersen Air Force, said this was her second year being part of the bundle-building festivities.
"Last year was such a humbling experience that I wanted to share the joy that is helping others with my daughter and her Girl Scouts troop," Mrs Kimbrough said.
"It's important to teach our children that kindness and compassion for others is key. When we have the ability to help others, it's the right thing to do so.
"That is exactly why we donated supplies and our time to this cause."
Sarah's daughter Elizabeth Kimbrough, age 5, and member of Girl Scouts of the United States of America Troop 126, left her mark on the build along with fellow troop mates with a drawing on the side of their freshly packed bundle.
"Christmas is my favorite holiday because we get to open presents," Sarah said.
"I wanted the people getting our bundle to be happy with their present and that is why I drew a tree on the side with people dancing."
From those who have volunteered over the years to those that were fresh faces, the event is always a humbling experience, even for those who provide airlift on a routine basis.
RNZAF Flight Lieutenant George Hercus, 40th Squadron engineering officer out of RNZAF Base Auckland, New Zealand said it was humbling to see exactly what was put into the boxes.
"It's powerful knowing what we are providing to these people," Flight Lieutenant Hercus said.
"With this being the RNZAF's first year on the Operation Christmas Drop team and knowing the aid we are providing, it's crucial that we work with our allied nations to better ourselves and each other when it comes to our capability to support these types of missions.
"With 176 bundles to deliver, it's going to take a team effort to make that happen and we are excited to do just that."
.

.

---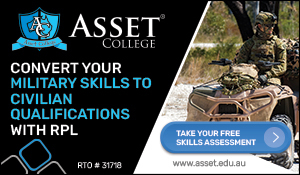 ...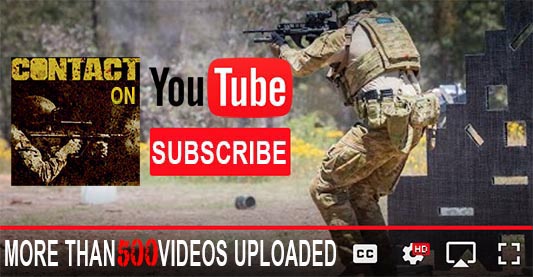 ---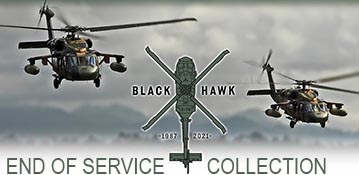 ...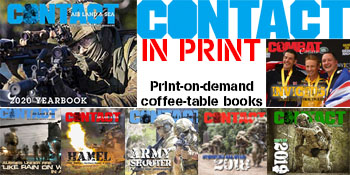 ---
.
.
Share the post "Operation Christmas Drop all bundled up in Guam"
4857 Total Views
2 Views Today