First Boxers delivered at Enoggera

The first of the fleet of new combat reconnaissance vehicles (CRV) for the Australian Defence Force has been unveiled at a ceremony at Enoggera Barracks in Brisbane.
CAPTION: Minister for Defence Linda Reynolds speaks at the acceptance ceremony for the Australian Army's first Boxer vehicle at Enoggera Barracks, Brisbane. Photo by Sergeant Max Bree.
211 new Boxer 8×8 CRVs will be delivered by Rheinmetall Defence Australia under the $5 billion LAND 400 Phase 2 Mounted Combat Reconnaissance Capability program.
Minister for Defence Linda Reynolds said the new vehicles, with their high levels of protection, firepower and mobility, would provide a world-class capability to the Australian Army.
"These new vehicles are part of the government's $200 billion investment in our defence capability to ensure the Australian Defence Force is equipped to succeed in our challenging strategic environment," Minister Reynolds said.

"Investing in the Army is a key part of our nation's plan – and today is a significant milestone – the handover of the very first Boxer combat reconnaissance vehicle.
"The Boxer vehicles have more firepower, they have more mobility, and even higher levels of protection for our soldiers than the ASLAV that they replaced.
"Let me give you a few examples – the main gun — the cannon — is larger and more lethal than its predecessor.
"The significantly improved electro-optical systems will mean enemies can be detected at longer ranges, whatever time of day and whatever the weather.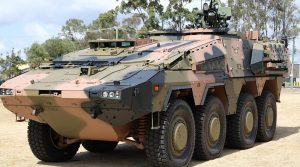 "The radios, and the communications, are far more secure, and for the first time, they are integrated into the wider Army and Defence networks.
"They can handle larger quantities of data, and far more effectively.
"Most importantly, they will keep our soldiers, our men and women, even safer."
Minister for Defence Industry Melissa Price welcomed the approximately 1450 jobs across Australia that would flow from the construction of the vehicles.
"This project presents an exciting opportunity for Australian industry to play a vital role in delivering leading-edge capability and technology to Australia's Army," Minister Price said.
"Our government's investment decisions in defence capability are complemented by a comprehensive defence industry policy agenda to support a robust, resilient and internationally competitive defence industry, which will support jobs and investment across the country.
"Over the 30-year life of the vehicles, Australian industry will secure $10.2 billion of the total investment in acquiring and maintaining the fleet."
Minister Price also today announced an additional seven small businesses that have been contracted by Rheinmetall as suppliers for the first 25 Boxer vehicles.
The companies are:
Brisbane-based Frontline Manufacturing: supplying prototype bracketry.
Sydney-based Precision Metal Group Australia: supplying prototype bracketry.
Burnie-based Direct Edge: supplying prototype bracketry.
Melbourne-based MoTeC: supplying information data logging, IT connections and system support.
Sydney-based Axalta: supplying specialist paint and paint supply products.
Melbourne-based Hilton Manufacturing: supplying prototype bracketry.
Brisbane-based Rockpress: supplying mine blast protection plates.
This brings to a total of 12 small businesses across Australia who will contribute to the Boxer program, ensuring the delivery of these vehicles is a national enterprise.
The first 25 vehicles will be assembled in Germany and delivered to Australia as part of technology transfer activities to familiarise Australian workers and suppliers on the specific manufacturing techniques of these vehicles.
The remaining vehicles will be assembled at Rheinmetall's Military Vehicle Centre of Excellence facility in Redbank, near Ipswich, using companies located across Australia.
.
.
.
.
.

.

---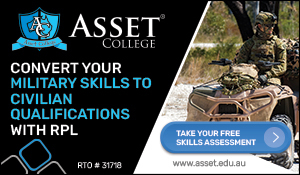 ...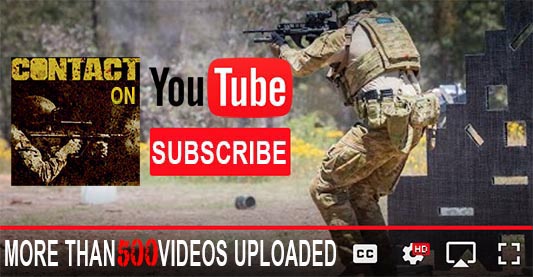 ---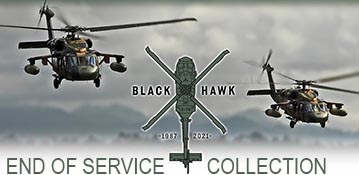 ...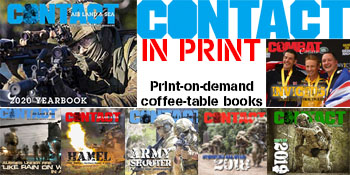 ---
.
.
10372 Total Views
2 Views Today