INTERFET 20th anniversary celebrated in Dili

The 20th Anniversary of East Timor's Popular Consultation and the Australian-led INTERFET deployment was celebrated in Dili on 20 September 2019.
CAPTION: INTERFET Commander and former Governor-General of Australia, Sir Peter Cosgrove addresses officials and veterans at the INTERFET 20th anniversary commemorative ceremony in Dili, Timor-Leste. Photo by Corporal Tristan Kennedy.
Official celebrations were an opportunity to reflect on Timor-Leste's remarkable progress as an independent sovereign state since the restoration of independence.
Commemoration at Dili's Palacio de Governo featured speeches by Republic of Timor-Leste President Francisco Guterres Lú Olo and INTERFET commander General Sir Peter Cosgrove.
Following a Timorese youth reading, President Guterres and General Cosgrove unveiled the INTERFET commemorative plaque and laid a wreath.

Australian and New Zealand Defence Forces sent a small contingents to Timor-Leste for the occasion.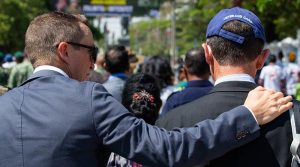 Approximately 60 current-serving INTERFET veterans, representing the three services, attended commemorative services in an official capacity.
Twenty-one NZDF personnel who served in INTERFET, the United Nations Mission in East Timor (UNAMET) and the United Nations Transitional Authority East Timor (UNTAET) also attended the ceremony and paraded through Dili's streets at its conclusion.
Her Majesty's Australian Ship Choules and C-130J Hercules from the Royal Australian Air Force provided logistic support to the ADF contingent.
New Zealand Army Band's Staff Sergeant Nick Johnson was in Dili training Falantil-Forças de Defesa de Timor-Leste (F-FDTL) musicians to prepare the band for their support of the ceremonial occasion.
As well as providing musical expertise, it was also an opportunity for Staff Sergeant Johnson to check in with the progress made by the musicians.
"We host an annual nine-month-long residential musicianship course at Burnham Military Camp for military bands from the Pacific and South-East Asia supported by the programme," Staff Sergeant Johnson said.
"We work them through a syllabus that's connected to the Royal Schools of Music, so they sit exams to gain qualifications and learn very quickly."
Second Sargeant Cesar Ximenes is one of the F-FDTL band members who has completed the residential course at Burnham.
"It was fantastic to go to New Zealand to train – when I went there, I hadn't learned musical notation before," Second Sargeant Ximenes said.
"Staff Sergeant Johnson was my teacher and my friend and I'm really happy to see him in East Timor."
Australian and New Zealand defence and veteran ministers also attended the events in Dili.
Minister for Veterans and Defence Personnel Darren Chester gifted an exhibition to the people of Timor-Leste, featuring historic photographs from INTERFET and subsequent United Nations missions, which is currently on display in the Timorese Resistance Museum.
"The exhibition provides an opportunity to reflect on the many nations, including Australia, that contributed to the missions supporting Timor-Leste's success as a sovereign nation," Mr Chester said.
The 20th Anniversary commemorations, hosted by the Timor Leste government, marked the deployment of the multi-national force to stabilise East Timor and to control its borders after violence erupted following the announcement of the result of the 30 August referendum on independence from Indonesia, which was followed by widespread and devastating violence.
.
.
.
.
.

.
.

.

---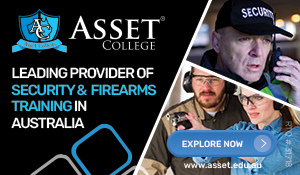 ...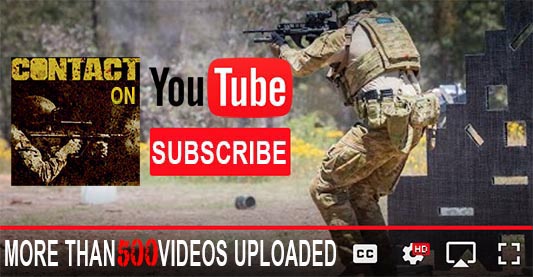 ---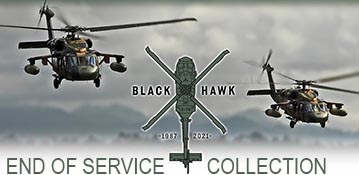 ...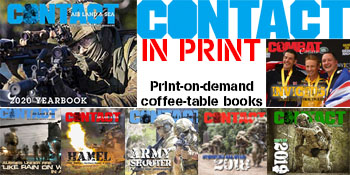 ---
.
.
6635 Total Views
2 Views Today