HMNZS Manawanui commissioned by PM Jacinda Ardern
Share the post "HMNZS Manawanui commissioned by PM Jacinda Ardern"

.
The Royal New Zealand Navy's future dive and hydrographic vessel was formally commissioned into the Royal New Zealand Navy by Prime Minister Jacinda Ardern today.
CAPTION: Chief of Navy Rear Admiral David Proctor addresses guests at the official Commissioning Ceremony for HMNZS Manawanui. NZDF photo.
HMNZS Manawanui enters the Royal New Zealand Navy as a diving support, maritime salvage and hydrographic survey vessel.
Upon receiving the command of HMNZS Manawanui, the ship's company gave the ship's first Commanding Officer, Lieutenant Commander Andy Mahoney, a rousing haka.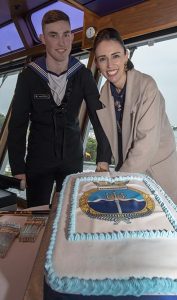 Following the Commissioning Ceremony, guests were invited aboard HMNZS Manawanui for the ceremonial cake cutting with Prime Minister Ardern and the youngest member of the crew, Able Rate Angus Dorahy.
Ms Ardern, who is also the ship's sponsor, said that for her, today's event was not just a naming ceremony and wetting the bow of a ship.
"My responsibility as the sponsor of this ship will cover the 15 years Manawanui will dedicate in service to New Zealand, and I take that role very seriously," Ms Ardern said.
"Manawanui means 'big heart' and 'steadfast' in Maori and I know this ship will live up to both meanings as she deploys on diving, search-and-rescue and survey operations and exercises to aid in advancing New Zealand's interests from the sea."
HMNZS Manawanui IV is replacing two decommissioned vessels – the hydrographic survey ship HMNZS Resolution and the retiring dive tender HMNZS Manawanui III.
The ship was delivered to Auckland in May, after a long delivery voyage from Denmark, and will now receive a military refit and undertake extensive sea trials before becoming operational early next year.
The second-hand vessel was previously registered as the Edda Fonn – built in 2003, as a Norwegian offshore support vessel.
Her new home port is Gisborne – from whence Ms Ardern's partner hails.
.
.
.
.
.

.

---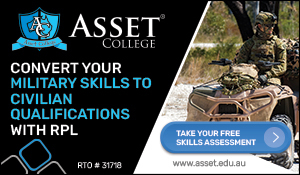 ...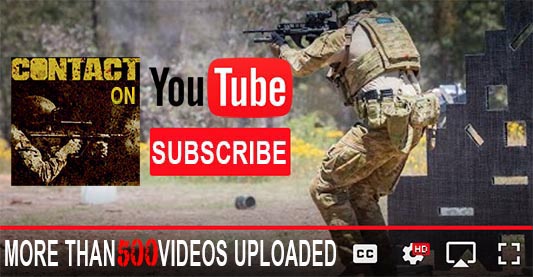 ---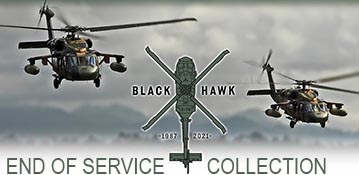 ...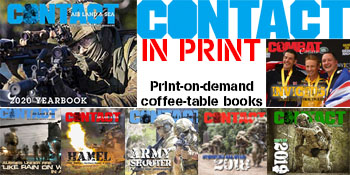 ---
.
.
Share the post "HMNZS Manawanui commissioned by PM Jacinda Ardern"
5882 Total Views
4 Views Today