NZDF graduates five new explosive detector dog teams
Share the post "NZDF graduates five new explosive detector dog teams"

New Zealand Defence Force today graduated its latest group of four-legged recruits.
CAPTION: New Zealand Army Sapper S O'Keeffe with his explosive detection dog Inky graduated today as a team from an all-of-NZ-government counter explosive hazards (CEH) and explosive detector dog programme. NZDF photo.
The five Labrador dogs are the first to graduate from a new all-of-government counter explosive hazards (CEH) and explosive detector dog programme, where they will be an additional capability for the NZDF's Explosive Ordnance Detection Squadron.
The dogs and their handlers are from 1 New Zealand Brigade, 2 Engineering Regiment, at Linton in Manawatu.
They have spent the past 10 weeks undergoing extensive training at the New Zealand Police Dog Training Centre in Wellington, with the dogs trained to identify a number of target odours and search patterns.

Military Working Dog manager Alan Inkpen said the explosive detection dog teams provided a valuable skillset that could be deployed domestically and globally, to reduce the risk to NZDF personnel and the civilian population from improvised explosive devices (IEDs).
"These dogs are trained to assist with route, vehicle and venue searches as part of the layered approach used by the New Zealand Army to defeat the use of IEDs," Mr Inkpen said.
"Our dogs can identify any suspicious objects faster than traditional ways of searching.
"This force protection measure reduces the risk to human life.
"New Zealand Defence Force has deployed dog and handler teams before, including to Afghanistan to identify IEDs, during recent Royal visits, and to conduct venue searches during the 2018 Commonwealth Games on the Gold Coast."
This is the first time the NZDF has procured dogs from the New Zealand Police Detector Dog breeding programme.
All four Labradors are from the "I" litter and were fostered by families before starting their detector-dog training with the NZDF.
"The dogs are still young – only 11 months old – so we undertook a significant amount of environmental training in order to simulate any number of situations the dogs may encounter, including aircraft and emergency-vehicle noise, shopping malls, going up escalators or in an elevator," Mr Inkpen said.
"It is crucial that we can provide the dogs with the same protective gear that we would afford to our soldiers, so in addition to the harness, the dogs are also trained to wear protective boots when working in hazardous environments, as well as ear protection and goggles when needed."
When working, the dogs wear the Sabre Tactical Harness manufactured in New Zealand and developed by the New Zealand Army and the New Zealand Police, which can be fitted with additional protective panels to protect the dog's organs.
Complementing the training programme, all handlers also completed an animal welfare and veterinary package, including emergency animal care, taught by Massey University, enabling handlers to provide emergency treatment to their dogs if they are injured while deployed.
The teams will soon relocate to their new base at Linton Military Camp, where a new facility to house the dogs is being built.
Although based in Manawatu, the teams will be available for deployment throughout New Zealand and overseas as duties demand.
The handlers and dogs graduating today are:
Sapper Elms and Ivan
Sapper Cunningham and Iris
Sapper O'Keefe and Inky
Sapper Dinsdale and Iggy
Sapper O'Shannessy and India
.
.
.
.
.

.

---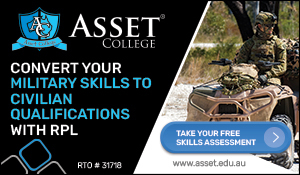 ...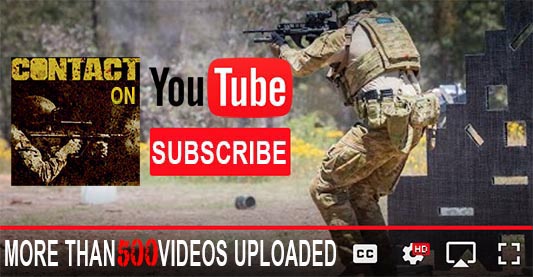 ---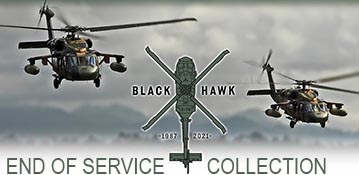 ...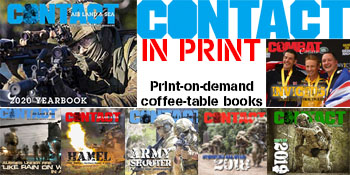 ---
.
.
Share the post "NZDF graduates five new explosive detector dog teams"
2269 Total Views
1 Views Today