Veteran refused care – because DVA is paying

There were rumours in the veteran community that some health-care providers, including psychiatrists, are refusing to see military veterans as patients.
I found out the hard way that the rumours are true.
---
This story was noticed by the ABC and run as a news
feature on The World Today on 26 March 2018.
Listen to the radio segment here
View their web story here
---

It took me a very long time to admit that I might need to see a psychiatrist.
When I did 'give in' at the urging of friends and family, I went to my GP to get a referral to a psych who was recommended by a friend.
With the GP's referral in hand, I further procrastinated for months before eventually ringing for an appointment – only to be told that this doctor wasn't taking on any new patients and hasn't for more than four years.
Disappointing, but OK.
More weeks passed before I went back to the GP for a new referral – this time to someone she recommended – "I think you and he will get on well from an age and personality point of view," she said.
Cool.
I note here that DVA and the minister are ever keen to advertise, "if you have had full-time service in the ADF, you are eligible to receive treatment for any mental health condition" – and DVA "covers the entire cost of your treatment for any mental-health condition" – I see it repeated over and over in their press releases.
And, when they say it, they never mention any ifs, buts or maybes – no caveats – a whole new attitude towards veterans' entitlements and easier access to mental-health care.
To underline this new attitude, when I filled out the appropriate DVA form and sent it off, approval came back within 20 minutes!!!
Awesome. Confidence building.
By now I'm fully convinced I need and even want to go. I'm committed. I'm determined. No more procrastinating.
So I ring the second psychiatrist's office the same day and ask nicely for an appointment.
I was told the next available appointment was six weeks away – but that was fine with me because I was about to go on holidays.
As requested, I immediately emailed them my GP referral – along with DVA's agreement to pay.
Two days later, the psychiatrist's secretary rings back and says, "I'm very sorry, but Dr XXX is unwilling to take on any new DVA patients at this time".
I asked why, but she could only repeat the message.
Gobsmacked. Upset. Deflated. Set back.
I thought about this for a while. Calmed down.
And came to the conclusion that maybe it wasn't just this doctor.
What if this is a bigger issue?
And what if a suicidal veteran or 'emergency case' was told 'no veteran's allowed'?
So I went looking for answers.
I posed a range of questions to the Department of Veterans' Affairs, a separate set of questions to the Australian Medical Association, and formally offered the doctor a chance to also clarify his position.
The AMA responded within 24 hours – the doctor an hour after that – and DVA – well it was 69 hours later, and 17 hours after the deadline I gave them.
The AMA's bottom line was that doctors were not obliged to accept DVA cards for payment – and, in fact, the AMA said they had long been aware that an ever-increasing number of medical-service providers were refusing DVA cards for payment.
Warwick Hough, Director of the AMA's General Practice and Workplace Policy Department said the problem was that DVA's fee schedule had been frozen since 2012, but even before that, DVA generally paid a lower fee for services than a medical practitioner would otherwise charge.
"While many doctors, in recognition of a veteran's service, are still willing to accept a lower fee, the lack of fee indexation has forced many to reconsider this," Mr Hough said.
He cited a report on a survey of medical practitioners that the AMA conducted in March last year that found, "the indexation freeze is clearly having an impact on access to care for veterans and this will only get worse over time".
"Only 71.3 per cent of specialists are currently continuing to treat all veterans under DVA, with the remainder adopting a range of approaches including closing their books to new DVA-funded patients or treating some as private or public patients," the 11-month-old survey report said.
Mr Hough said it was now well known that veterans often struggle to access psychiatric services under DVA-funded arrangements.
The Department of Veterans' Affairs agreed with the AMA that, "Health care providers in private practice, including psychiatrists, are free to choose how to run their business".
"This means they can choose who they see as patients, the operating hours of the practice and how much they will charge.
"This also includes whether or not to provide treatment under the Department of Veterans' Affairs arrangements."
They also said that in the event that a practitioner does not accept DVA patients, DVA could provide assistance to identify another practitioner, provide transport assistance, or consider a request from the practitioner to fund services at a cost above the DVA fee, which would be determined on clinical need and consideration to the patient's ability to reasonably access another practitioner.
The doctor who refused to take me on as a DVA patient phoned me to directly explain his position.
He said his current policy was not to accept any new DVA patients where a DVA card was the preferred payment method, simply because DVA did not pay a fair and reasonable fee.
He also said that he was legally barred from charging veteran clients a 'gap' under a DVA-payment arrangement, even if they were willing.
"On the other hand, if you or any other veteran want to come to me as a Medicare client and pay the Medicare 'gap', I'm more than happy to take you on," he said.
The DVA spokesperson said DVA was aware of individual instances of health-care providers not accepting DVA arrangements.
"These do not suggest this is a wide-spread issue impacting on veterans' and war widows' ability to access clinically necessary treatment," she said.
"Overall, the number of psychiatrists providing services to DVA clients has increased over time."
The AMA disagreed.
AMA's survey of members, which was conducted 11 months ago following growing numbers of anecdotal feedback from GP and other specialist members that veterans were facing increasing barriers to accessing specialist medical care, says, "the indexation freeze is clearly having an impact on access to care for veterans and this will only get worse over time".
"The continuation of the indexation freeze puts a significant question mark over the future viability of the DVA funding arrangements and the continued access to quality specialist care for veterans."
On current trend, the AMA survey predicts the number of doctors willing to see DVA-funded clients could easily fall well below 50 per cent.
Mr Hough said that while DVA arrangements were generally marketed by government as giving the same access to health care for veterans as privately billed patients, the funding provided did not match this commitment.
"There is a great deal of reliance on the good will of the profession and it would seem to the AMA that the government has chosen to test this good will with an extended fee freeze.
"Not surprisingly, this is now starting to impact on veterans' access to care."
As I said at the start, my personal experience put truth to a rumour floating around the veteran community – and opened a can of worms on a much bigger issue.
I felt compelled to pursue this, not for myself, but 'for the greater good'.
Sitting down to think about this incident and how it made me feel, I had to reflect, "what if a truly needy patient experienced this". The answer is scary.
There is obviously a bigger issue here than DVA or the government is willing to admit. But surely they will have to eventually.
The AMA said that a very similar situation was brought to a head in 2006, and when the government was eventually forced to fix the problem, it cost $600million.
So, yes, I concede the ultimate solution may be expensive.
But procrastination could easily cost more veterans' their lives.
How much are those worth?
FURTHER NOTE: Having had time to reflect on this, I have decided that my concerns on this specific issue could be eased by a very simple fix that would cost nothing…
…the simple truth.
If DVA forewarned veterans that "Not all service providers are willing to accept DVA-funded veterans as clients" – then the shock of rejection could be greatly reduced.
It's a simple matter of delivering good intelligence – something service members are used to receiving.
ANOTHER NOTE: The day after I sent my questions on this issue to the DVA Media team, someone from DVA phoned and offered to research a list of psychiatrists who do accept new DVA-funded clients in my area. The day after that he provided six names – almost 48 hours before DVA Media provided their answers (which were 17 hours late, based on the deadline I gave them).
It eventually took me another three months to seek and get a psych appointment (mid August) – but I did get 5 week's Guinness therapy in Ireland to tide me over 😉
I even got to pour my own pints!

However, this DVA nominated psychiatrist told me I did not have PTSD and there was nothing else he could do for me.
Many more months later I went to another psychiatrist (my fourth in this saga), who told me I definitely did have PTSD, as well as depression and anxiety, for which I am now, eventually, getting treatment – and for which DVA has accepted liability and given me a Gold Card and pension.
Find a follow-up story on this issue here.
.
Find the full set of questions posed to DVA and the AMA plus their answers in the 1 March 2018 issue of CONTACT Air Land & Sea magazine, here.
.
.
This story was picked up by the ABC and run as a news feature on The World Today, 26 March 2018. Listen to the radio segment here and view their web story here.
.
.
"Open Arms" (what used to be called the Veterans and Veterans Families Counselling Service) provides crisis support and counselling 24/7 on 1800 011 046
.
.
.
.

.
.

.

---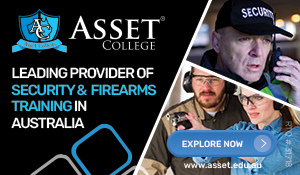 ...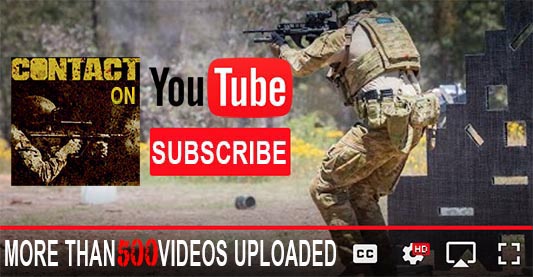 ---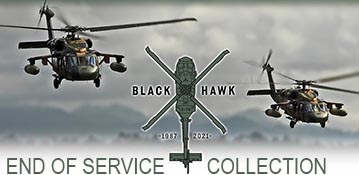 ...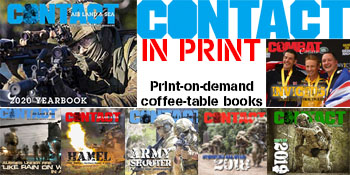 ---
.
.
147275 Total Views
8 Views Today