More awards and achievements for 6 Wing high fliers – Part 2
Share the post "More awards and achievements for 6 Wing high fliers – Part 2"

Cadets and staff of 6 Wing have been gaining some recognition lately for their contributions and achievements – not necessarily just in the AAFC.
CAPTION: Major Paul Rosenzweig (ret'd), right, receives a Philippines diplomatic relations award from the Philippine Ambassador to Australia (second from left). Image supplied by Philippine Embassy, Canberra
6 Wing High Fliers Part 1 here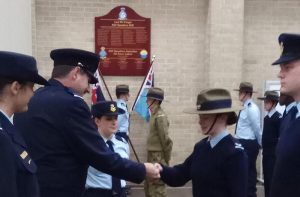 Cadet Corporal Tegan Thomas of No 622 Squadron, AAFC (Murray Bridge) recently received her Individual Proficiency Badge (IPB) for her active commitment to the AAFC.
Earlier this year CCPL Thomas was present for the unveiling of a special memorial Honour Board in Murray Bridge [see story here].

She participated in the ceremony in honour of her great-grandfather, Bomber Command veteran Flight Lieutenant Cyril Kroemer DFC, whose medals she wore.
Further south east, No 612 Squadron in Mount Gambier held a ceremony to appoint Seth Lawrie as an Acting Cadet Sergeant and Breydon Verryt-Reid as an Acting Cadet Corporal.
Acting CCPL Verryt-Reid is the squadron's Webmaster, and Acting CSGT Lawrie takes on the role of Training Officer Operations.
Meanwhile north of Adelaide, Acting Cadet Corporal Benjamin Anderson from No 608 (Town of Gawler) Squadron was selected as this year's Powered Flying Scholarship recipient for 6 Wing.
In May, AAFC member Paul Rosenzweig was invited to attend an award ceremony at the Philippine Embassy in Canberra hosted by Her Excellency Minda Calaguian-Cruz, the Philippine Ambassador to Australia.
This ceremony was part of the commemoration of the 70th anniversary of the establishment of diplomatic relations between the Philippines and Australia.
Paul is the 6 Wing Public Affairs & Communication Officer, but it was in his capacity as a retired Regular Army Major and historian that he received this diplomatic award – one of just 20 Australia-wide – for his work in researching, recording and preserving through publications and other means the previously undocumented contributions of Filipinos and Filipino-Australians to Australia's military heritage.
And then in the 2017 Queen's Birthday Honours List, Major Paul Rosenzweig (ret'd) was awarded the Medal of the Order of Australia (OAM) in the General Division, "For service to military history preservation".
The City of Onkaparinga recently held its Community Civic Awards presentation ceremony, to recognise the actions and achievements of people who go above and beyond in a diverse range of endeavours.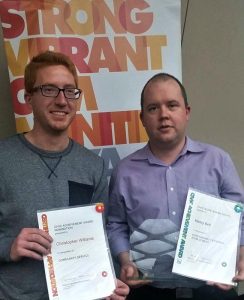 Among those called forward were two AAFC staff.
Corporal (AAFC) Chris Williams, the Executive Officer of No 619 (City of Onkaparinga) Squadron, received a Certificate of Appreciation for his nomination for a Community Service Award. Chris also receives additional congratulations as he takes on the role of Commanding Officer No 619 Squadron, with the rank of Warrant Officer (AAFC).
The crowning achievement of the event was Warrant Officer (AAFC) Henry Bell who won the Civic Achievement Award for "Outstanding personal achievement". Henry is the Wing Warrant Officer for No 6 (City of Adelaide) Squadron, and won his award for his role in planning the 2016 Tri-Service Freedom of Entry Parade and his tireless commitment to the AAFC.
Congratulations to all these high-flying members of No 6 Wing!
.
.
.
.

.


.
+ + +
.


.
.
.
.

.
.

.

---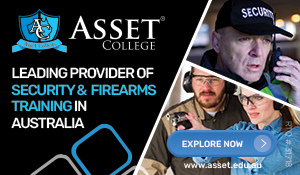 ...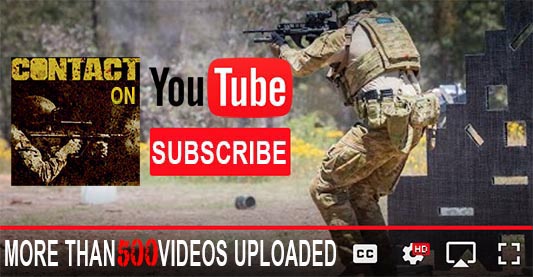 ---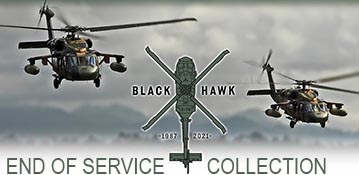 ...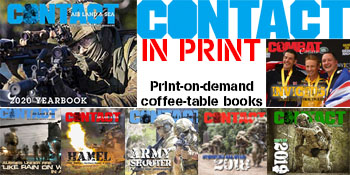 ---
.
.
Share the post "More awards and achievements for 6 Wing high fliers – Part 2"
5992 Total Views
2 Views Today