More awards and achievements for 6 Wing high fliers – Part 1 
Share the post "More awards and achievements for 6 Wing high fliers – Part 1 "

Cadets and staff of 6 Wing have been gaining some recognition lately for their contributions and achievements – not necessarily in the AAFC.
Earlier this year Pilot Officer (AAFC) Dennis Medlow, aviation instructor (theory and practical) and Chief Flying Instructor-Gliding for 6 Wing, received his AAFC Wings through holding a Gliding Instructor qualification.
Dennis started gliding in 1982 and obtained a power license in 1996, and has now accrued a total of about 1200 aircraft hours gained from over 3000 flights.
He has in addition received the AAFC Individual Proficiency Badge (IPB) and the Gold Rifle badge for successfully completing the Firearms Training Elective – quite a potent mix of capability!
In May the cadets of No 622 Squadron (Murray Bridge) were busy having fun at a 'Cadet Initiated Activity' at the Mega Adventure Park in West Beach.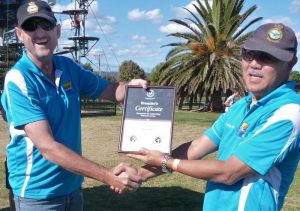 At the conclusion of the high-ropes activity, the squadron surprised their Executive Officer Flight Lieutenant (AAFC) Lawrence Ng with a presentation of the Premier's Certificate of Recognition for Outstanding Volunteer Service in his local area.
This award by the State Premier was made in acknowledgment of the many years' service Lawrence has given to the local community and in particular the AAFC in the Adelaide Hills area.
He was nominated by local residents and parents, and the nomination was endorsed by the local RSL.
Lawrence is a past Commanding Officer of 622 Squadron, and has also served as the Squadron's Chief Instructor, Training Officer and Squadron Executive Instructor.
Current Commanding Officer of 622 Squadron Pilot Officer (AAFC) Paul Lemar said, "A rather surprised Ng was caught totally off-guard".
Lawrence has since been promoted to Squadron Leader (AAFC) as he takes up a Headquarters 6 Wing appointment.
The following month, some 250 cadets and staff were given the rare privilege of an air experience flight aboard a C-130J Hercules transport aircraft from No 37 Squadron – with a former Air Force Cadet as the pilot.
Unfortunately Cadet Sergeant Michael Santos (main photo) from No 604 Squadron at Hampstead Barracks missed out on this opportunity – because he was actually undergoing ADF pilot selection in NSW at that time – in Tamworth attending the ADF Flight Screening Program.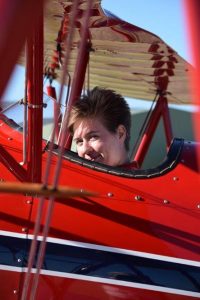 CSGT Santos explained: "This consists of multiple flights over the course of two weeks, then an Officer Selection Board at the end. I now can fly level, turn and do some basic aerobatics in a CT-4B".
The Pacific Aerospace Corporation CT/4B Airtrainer is a single-engine basic training aircraft manufactured in New Zealand.
The selection process is highly competitive: just to get chosen for screening is difficult enough, but then there are some 120 applicants competing for just 20 ADFA entry spots for Air Force, and 5 or 6 each for Army and Navy. It seems CSGT Santos performed well in the air and in the OSB, and is now headed for the next step in the selection process. Well done!
And on the topic of flying qualifications, two staff members recently qualified for their AAFC First Solo Badge (Powered), for completing their first solo flight: LACW (AAFC) Suanne McFadzean of No 622 Squadron (Murray Bridge) and ACW (AAFC) Terri Warne of No 609 Squadron (Warradale Barracks).
Congratulations to all!
.
.
.
.

.


.
+ + +
.


.
.
.
.

.

---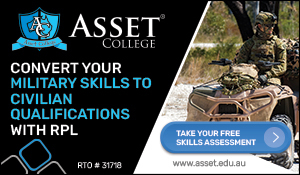 ...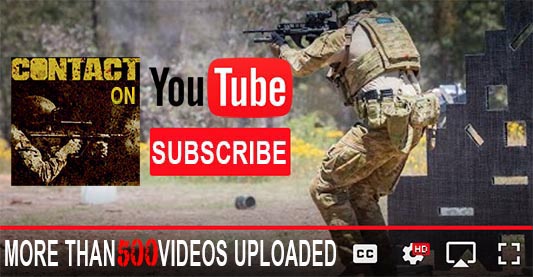 ---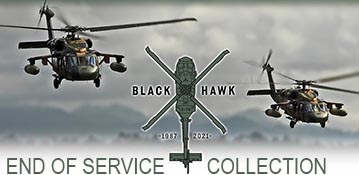 ...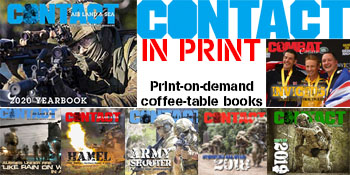 ---
.
.
Share the post "More awards and achievements for 6 Wing high fliers – Part 1 "
7676 Total Views
2 Views Today