C-130J air experience for high-flying cadets – Part 2
Share the post "C-130J air experience for high-flying cadets – Part 2"

Recently the Air Force Cadets of No 6 Wing gathered at RAAF Edinburgh for the rare privilege of an air experience flight aboard a C-130J Hercules transport aircraft from No 37 Squadron, which is based at RAAF Richmond.
CAPTION: Cadets from 6 Wing AAFC enjoy a C-130J air-experience flight. Photo by PLTOFF (AAFC) Paul Rosenzweig
After the first two groups of about 50 each flew, two further groups went up – a total of about 250 cadets and staff given this rare opportunity.
See Part 1 of this story here.
The 60 cadets in Group 3 were drawn from 602, 603, 604, 605, 608, 612, 619, 620 and 622 Squadrons, as well as 623 Squadron from Mildura.

The final group, totalling 63 cadets, comprised cadets from 601, 608, 609, 613 and 617 Squadrons.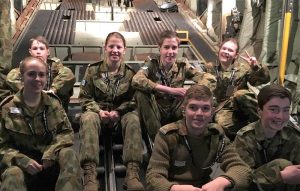 Cadets embarked and disembarked while the aircraft performed an 'engines running offload' (ERO) – the same technique used for ADF troops embarking on exercise or during in-theatre operational deployments.
Each group received a standard RAAF safety brief and PAX (passenger) brief before embarking, learning about the emergency passenger oxygen system (EPOS) and the life-preserver yoke (LPY).
Flying coastal offshore at just over 500 feet, the cadets were given a unique view of the coastline south of Adelaide and its ancient limestone cliffs.
At the completion of the four experience flights, CWOFF Kelsey Wurfel, the Cadet Squadron Warrant Officer of No 601 Squadron (Keswick Barracks), thanked the pilots and loadmasters:
"On behalf of 6 Wing Australian Air Force Cadets, I would like to thank you for taking time out of your day to provide us with such an incredible experience.
"I can safely say that everyone had an amazing time and won't be forgetting this day anytime soon.
"So on behalf of everyone, thank you for your time and helping to give us this experience."
Opportunities such as this encourage our young Australians to pursue a career in the Australian Defence Force.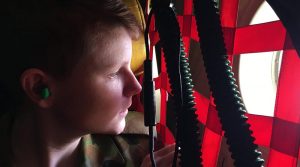 But, is becoming a pilot of a C-130J out of reach for a teenager?
Pilot Officer (AAFC) Paul Rosenzweig, 6 Wing Public Affairs & Communication Officer, said, "One of our cadets missed out on this opportunity because he was actually undergoing ADF pilot selection at Tamworth this week".
And the pilot of this C-130J – he was an air force cadet himself 15 years ago.
Becoming a pilot of a C-130J is definitely something an air force cadet can aspire to.
The Lockheed Martin C-130J Hercules is a four-engine turboprop aircraft operated from RAAF Richmond in NSW by No 37 Squadron ('Foremost').
No 37 Squadron is a medium tactical airlift squadron with a heritage of flying transport aircraft during World War 2, the Vietnam War, the wars in Afghanistan and Iraq, and the military intervention against ISIL.
The Squadron has also supported Australian humanitarian and peacekeeping operations around the world, including in Somalia, East Timor, Bali, Papua New Guinea and the Philippines.
Early operations included the evacuations from Vietnam, and from Darwin following Cyclone Tracy, and following the Bali bombings in 2002 and 2005.
.
.
.
.

.


.
+ + +
.


.
.
.
.

.

---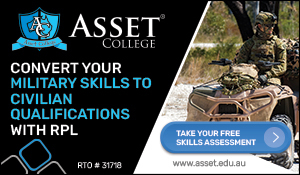 ...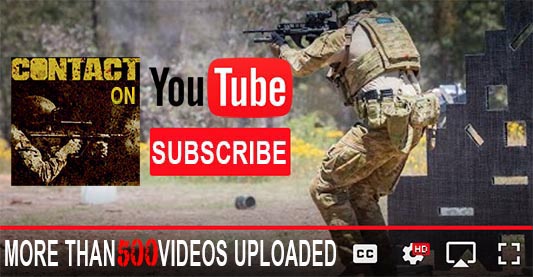 ---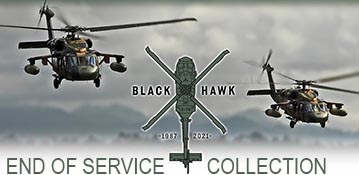 ...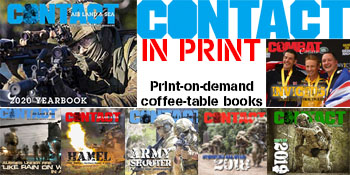 ---
.
.
Share the post "C-130J air experience for high-flying cadets – Part 2"
7315 Total Views
2 Views Today