Talisman Sabre – Now the war is over…

Australian and United States military forces have proven their interoperability in the final major land-warfare scenario in the Shoalwater Bay Training Area last night with an intense and ultimately victorious assault on the 'enemy'.
Sadly, the ADF furnished no detail of the actual battle.
However, the Americans told us this much – "Troops from Australia, the US, New Zealand, Japan and Canada conducted a series of coordinated attacks as part of the culminating activity for Talisman Sabre 17 at Shoalwater Bay Training Area, July 20. The three main battle groups making up the coalition 'blue' forces were given a series of objectives to clear from the static 'red' forces. Australian and United States soldiers fought side by side on both the blue and red teams."


This video by US Army Sergeant Jorge Higuera and Specialist Bradey Pettit

View more than 20 other Talisman Sabre 2017
videos on the CONTACT YouTube Channel 
…got to get away
Troops in the field will leave the Shoalwater Bay Training Area and return to their home locations, through the main exercise staging base in Rockhampton.
Large convoys of military vehicles will begin to transit from Rockhampton to bases in Townsville and Brisbane over the coming weeks and residents between Townsville to the north and Richmond in NSW may experience more aircraft noise than usual, as military aircraft redeploy to various RAAF bases in eastern Australia.
A Defence spokesman said the Australian Defence Force and its international partners were grateful to the people of Rockhampton and Shoalwater Bay for their understanding and continued support of Exercise Talisman Saber 2017.
Lead up
More than 33,000 soldiers, sailors, airmen and marines from Australia,  the US, New Zealand, Japan and Canada have spent the past three weeks involved in the realistic, scenario-based military exercise Talisman Sabre 2017 (TS17).
The exercise took place in Central Queensland, with elements also supporting the mission in Brisbane, Townsville and Hawaii.
Following several weeks of lead-in training TS17 ramped up last week when a 33-strong fleet of multi-national warships and submarines, including HMAS Canberra – an expeditionary strike group led by the USS Bonhomme Richard, and a carrier strike group led by the USS Ronald Reagan, moved into position off the coast of Rockhampton.
The Australian Defence Force's Deputy Chief of Joint Operations Major General Greg Bilton said the participating nations demonstrated the ability to expertly land thousands of troops ashore by sea and air to support a complex ground-warfare mission (of which there is no detail).
"For Australia, this was a unique opportunity to lead an amphibious ready group in landing a significant number of troops from the 2nd Battalion, the Royal Australian Regiment, ashore to advance on the enemy," Major General Bilton said.
While soldiers from partner nations arrived in the battlefield by rotary-wing transport as well as airborne insertion from six C-17 Globemasters straight out of Alaska.
"These waves of amphibious forces landing along a very large geographic area along the north-east Australian coastline proved the advantage to be gained from having a well-trained and capable amphibious capability," he said.
The amphibious forces then proceeded inland to reinforce land forces from the Australian Army's 3rd Brigade, the United State's Army's 25th Infantry Division, a company from the Japanese Ground Self Defence Force's 1st Airborne Brigade, a company from the 3rd Battalion Princess Patricia's Canadian Light Infantry and the New Zealand Army's Combat Team Black.
Exercise Director, Brigadier Mick Ryan, the Australian Army's Director General Training and Doctrine, said the land-warfare phase proved the effectiveness of joint US and Australian military operations.
"The integration of Australian and US forces on this exercise underpins our capacity to prepare for future operations and provides a ready and relevant deployable force for the Australian government," Brigadier Ryan said.
"We are immensely proud to have achieved an exercise of this size in what has proven to be both challenging and rewarding."
The land warfare phase was also supported by more than 200 military aircraft from the Australian, US and New Zealand Air Force, Army, Navy and Marine Corps units, including the Australian Army's 5th Aviation Regiment and the US Army's 25th Combat Aviation Squadron.
What the visitors thought
Deputy Division Commander of the United States' 25th Infantry Division, Brigadier General Peter Andrysiak, said the exercise not only improved the ability of the two militaries to work together, it demonstrated the strength of the alliance between the two countries.
"Talisman Saber has been an excellent training opportunity for all the United States forces here to work with their Australian counterparts.
"Our forces have learned a lot from our Australian allies and we've significantly improved our interoperability – our ability for our two militaries to mesh together as one effective team," Brigadier General Andrysiak said.
"Every time we can train side by side with one of our most important allies, we not only get better, we reinforce our shared vision of maintaining peace and stability in the region," he said.
Not quite over yet
Smaller-scale command-post exercises will continue for several more weeks in Brisbane and Hawaii as senior military leaders workshop the lessons learnt in the field exercises and apply them to their military planning strategies.
.
.
.
.
.
.

.


.
+ + +
.


.
.
.
.

.
.

.

---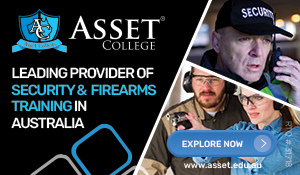 ...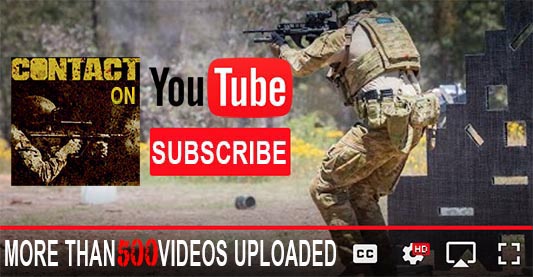 ---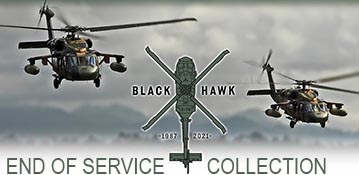 ...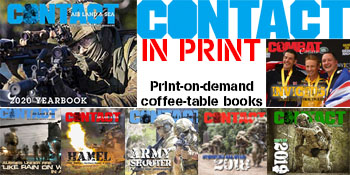 ---
.
.
11789 Total Views
2 Views Today