C-130J air experience for high-flying cadets – Part 1
Share the post "C-130J air experience for high-flying cadets – Part 1"

Australian Air Force Cadets of No 6 Wing recently had the rare privilege of an air experience flight out of RAAF Base Edinburgh aboard a C-130J Hercules transport aircraft from No 37 Squadron, which is based at RAAF Base Richmond.
CAPTION: 6 Wing Air Force Cadets embark a 37 Squadron C-130J Hercules.
All photos by PLTOFF (AAFC) Paul Rosenzweig.
The first 50 cadets to fly were drawn from 601, 604, 608 and 613 Squadrons, with the next 50 drawn from 602, 605, 609, 612, 614, 617, 619, 622 and 623 Squadrons.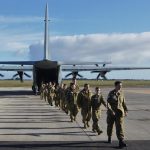 The aircraft performed an 'engines-running offload' to allow the cadets to disembark and embark, just as they do for ADF troops on exercise or during operational deployments.
All cadets received a standard RAAF safety brief and PAX (passenger) brief before embarking, and were monitored by staff and the two loadmasters in flight.

The aircraft was cleared to go coastal offshore not below 500 feet, south of Adelaide, giving the cadets a unique view of the southern coastline and its ancient limestone cliffs.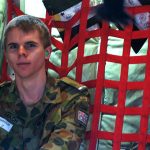 Pilot Officer (AAFC) Paul Rosenzweig, 6 Wing Public Affairs & Communication Officer, said "These air-experience opportunities complement the aviation studies the cadets undertake as part of their home-training curriculum, and the other flying opportunities such as pilot experience flights".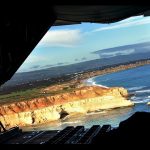 "As part of their introduction to the AAFC, all Cadets are offered at least one opportunity to actually pilot an aircraft (under the supervision of a qualified flying instructor) in their first year of joining," he said.
"Formal flying training courses for gliding and power are offered during the school holidays, where Cadets as young as 15 years (for gliding) and 16 years (for power) – the minimum legal ages – can learn to fly an aircraft solo.
"With opportunities like this, the Air Force Cadets is definitely the place to find out more about EPOS, EROs and LPYs?"
Lockheed Martin's C-130J Hercules is a four-engine turboprop military transport aircraft, which, in RAAF service, is described as a medium-sized tactical airlifter.
For most ADF veterans of Operation Slipper, the C-130J was the aircraft that moved them and their supplies around the the theatre during their deployment in the Middle East, and its predecessors have done the same thing on many operations and exercises, ranging back through various models of the Lockheed C-130 since 1954.
The new C-130J is externally similar to the classic Hercules in general appearance, but is longer with six-bladed propellers.
It is capable of carrying 120 passengers or seven pallets of cargo and can land on short or unsurfaced airstrips. It can also air-drop supplies and paratroops.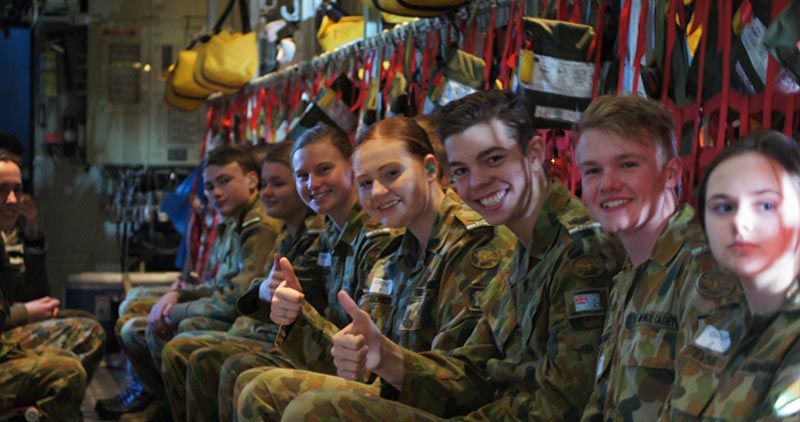 .
.

.


.
+ + +
.


.
.
.
.

.
.

.

---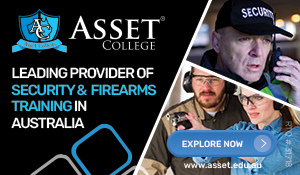 ...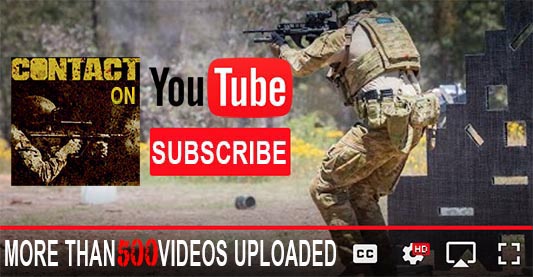 ---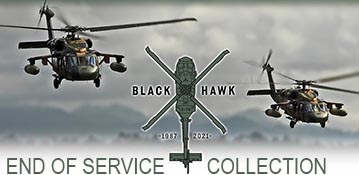 ...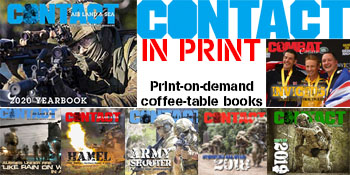 ---
.
.
Share the post "C-130J air experience for high-flying cadets – Part 1"
10581 Total Views
4 Views Today