Never Take Life for Granted – war service and life of Doug Leak
Share the post "Never Take Life for Granted – war service and life of Doug Leak"

The small book Never Take Life for Granted, produced by St John Ambulance (SA) through its Flourishing Life Project ('Treasured Stories Program'), commemorates the life of WWII veteran Doug Leak.
It was launched on 2 December 2016 at the St John (SA) Headquarters in Unley.
Pilot Officer (AAFC) Paul Rosenzweig attended as both 6 Wing Public Affairs Officer and a long-standing personal friend of Mr Leak.
Doug Leak was one of 10,000 Australian airmen who served with Bomber Command during World War 2.
After extensive training in Australia and the UK, Doug served as a wireless operator/air gunner with No. 149 (East India) Squadron RAF, operating Lancaster II and III heavy bombers.

Doug's operational missions over Germany under Operation 'Pointblank' (the Allied Combined Bomber Offensive) contributed to restricting the German war effort and materially supported the eventual liberation of France.
Doug also flew sorties in support of Operation 'Manna' (food supply drops to the western Netherlands) and Operation 'Exodus' (repatriation of Allied POWs from Europe).
On 23 November 2015, former Warrant Officer Doug Leak was advised by the French Embassy in Canberra that he was to be appointed by the President of the French Republic to the Ordre National de la Légion d'honneur in the grade of Chevalier (Knight).
In his book, Doug says: "I can't think of anything that could cap off a person's life better than such an award".
Addressing the audience at the book's launch, Pilot Officer (AAFC) Paul Rosenzweig said that at key anniversary ceremonies over the past two decades coinciding with the 60th and 70th anniversaries of the Allied landings in Normandy, the French government has graciously bestowed its Legion of Honour upon various surviving Allied veterans of the D-Day landings and the Battle of Normandy.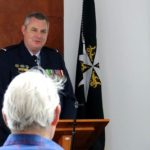 "More recently, former members of Bomber Command have also been appointed to the French Légion d'honneur for their participation in the liberation of France," he said.
"Doug Leak is one of those honoured recipients.
"The Legion of Honour is France's premier award for merit or bravery, and one of Europe's oldest orders of chivalry, founded by Napoléon Bonaparte on 19 May 1802.
"Following the French Revolution, all orders of chivalry were abolished.
"Instead, Bonaparte created a reward for merit, instituting a Legion of Honour – not an order of chivalry or a new system of nobility, but structured after a Roman legion, to be a body of eminent people.
"Two centuries later, the appointment of surviving veterans such as Doug Leak, who contributed to the liberation of France, has created an historic moment in which the National Order of the Legion of Honour has returned to its very origin – to be not purely an order of chivalry but a true 'legion', in this case a worldwide body of honourable veterans.
"As a child, I remember Doug showing me his war medals.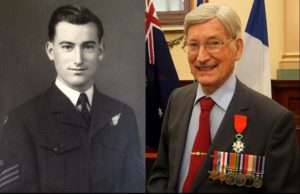 "In 2008 I returned to Adelaide from the Philippines, after 25 years away, and we had something significant in common – we both had the Returned from Active Service Badge.
"It was at this time that Doug politely suggested that I could stop calling him 'Uncle Doug'.
"By the time I finished my military service I had acquired seven medals, for warlike and non-warlike service and other things.
"With the addition this year of the Legion of Honour, Doug now also boasts seven – but I have to say I think he did a lot more to deserve his.
"Although I had 32 years in an Army uniform, it gives me great pleasure to be here today as an Officer of the Air Force Cadets, dressed in Air Force Blue, as we look back over Doug's wartime career in the Air Force – which he has recorded for posterity in this book."
Donations to support the Flourishing Life Project are always appreciated.
Copies of the Doug Leak's book (in .pdf format) can be requested from St John Ambulance (SA): Joanna.Rees@stjohnsa.com.au
.
.
.
.

.
.
.

.

---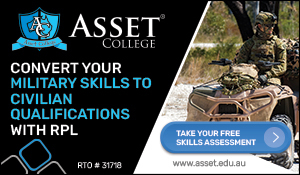 ...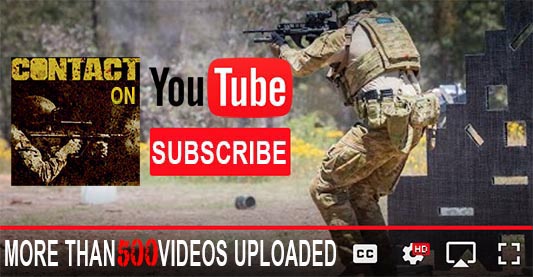 ---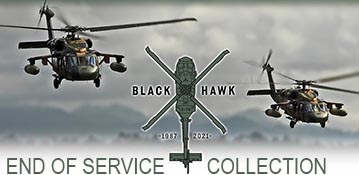 ...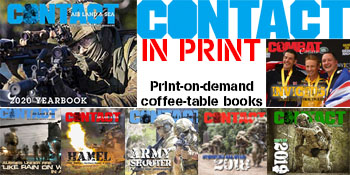 ---
.
.
Share the post "Never Take Life for Granted – war service and life of Doug Leak"
6946 Total Views
4 Views Today