608 Squadron AAFC annual dining-in night

608 ('Town of Gawler') Squadron, Australian Air Force Cadets recently held its annual dining-in night at the Gawler RSL.
CAPTION: 608 Squadron cadets show respect by facing their Banner as it is slow marched out at the slope. Photo by Pilot Officer (AAFC) Paul Rosenzweig, PACO 6 Wing.
Pilot Officer (AAFC) Paul Rosenzweig, 6 Wing Public Affairs Officer, said the squadron marched in the Banner of Number 608 Squadron AAFC, learnt about the customs and traditions of a dining-in night, toasted Her Majesty Queen Elizabeth II, Queen of Australia, and honoured the fallen.
"They had anecdotes, banter and singing, and various sorts of entertainment including mutual instruction on a unique drill movement," Pilot Officer (AAFC) Rosenzweig said.
"Apparently a good time was had by all."

A dining-in night is a formal military activity to foster camaraderie and esprit de corps within a unit, while heightening the enjoyment of a good meal in the company of comrades.
The practice began formally in 16th-century England, but it is known that Roman Legions held formal dinners during the pre-Christian era, and Vikings held similar ceremonies in the 2nd century to celebrate battles and honour their heroes.
Formal dining was incorporated into the British Army's regimental mess system during the 18th century.
During World War 2 in particular, a large-scale dining-in night for members of Bomber Command would be an opportunity to see who did not return from the most recent missions, and honour their sacrifice.
608 Squadron primarily draws its cadets from the Willaston-Gawler region north of Adelaide, although some come from a bit further afield.
The squadron perpetuates the heritage of 86 (Fighter) Squadron RAAF (1943-45) which was formed at Gawler, SA on 4 March 1943; Number 8 Flight of the South Australian Squadron, Air Training Corps (1951-2001); and 608 Squadron, Australian Air Force Cadets (2001-11).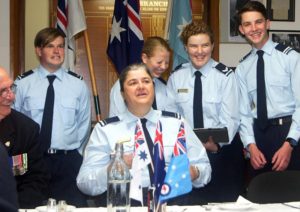 Images courtesy of Pilot Officer (AAFC) Paul Rosenzweig, PACO 6 Wing.
.
.
.

.
.
.

.
.

.

---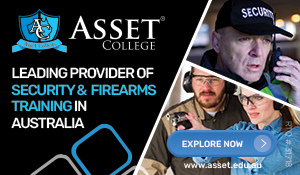 ...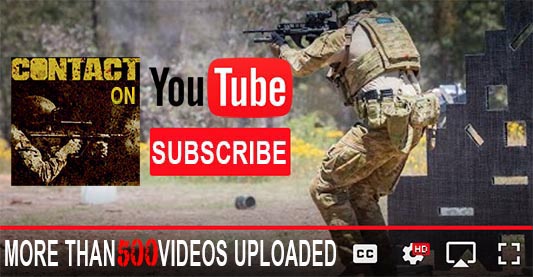 ---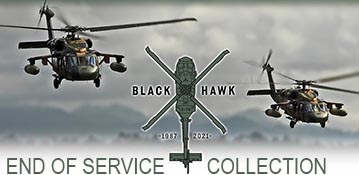 ...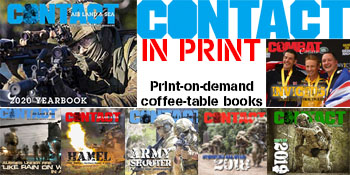 ---
.
.
13469 Total Views
2 Views Today