LAND 400 – and then there were two

LAND 400 – BAE Systems and Rheinmetall Gmbh shortlisted
Defence today announced the selection of two tenderers to participate in the next stage of evaluation for LAND 400 Phase 2, Army's Mounted Combat Reconnaissance capability.
Deputy Secretary Capability Acquisition and Sustainment Group (CASG) Kim Gillis said both BAE Systems Australia Limited and Rheinmetall Landsysteme Gmbh have been assessed as offering competitive solutions with designs based on capabilities already in service with other nations.
"When introduced into service Army will have a capability which represents a quantum leap in protection for our soldiers while providing enhanced sensors and weapon systems for the crew," Mr Gillis said.
"Today's announcement follows an extension to the Request for Tender (RFT) evaluation period to conduct a review of the Australian industry involvement elements of the LAND 400 Phase 2 Risk Mitigation Activity (RMA) to ensure Australian industry involvement can be optimised.
"The review undertaken by Deloitte Australia found clear alignment between the LAND 400 Phase 2 tender evaluation process and the policy direction and priorities of the 2016 Defence Industry Policy Statement (DIPS)," he said.

The decision to conduct the Review has resulted in an improved understanding of industry, demonstrated clear alignment between the DIPS and the proposed RMA activities, and helped reinforce the importance of industry as a fundamental input to capability.
BAE Systems announcement:
BAE Systems Australia and Land 400 bid partner Patria have been confirmed as one of 2 tenders selected to take part in the 12-month Risk Mitigation Activity for the Australian Army's Land 400 Phase 2 combat reconnaissance vehicle program.
The announcement was made by the Department of Defence today.
BAE Systems Australia has offered the AMV35 – Patria's modern, agile, highly protected military-off-the-shelf Armoured Modular Vehicle integrated with the combat-proven E35 turret from BAE Systems Hägglunds.
BAE Systems Australia Chief Executive Glynn Phillips said: "BAE Systems will produce the AMV35 in Australia if we are selected as the successful tender. This will secure and retain in-country capability and contribute significantly to the Australian economy throughout the expected 30-plus year life and sustainment of the vehicles."
"Our three test vehicles are built and ready for the Australian Defence Force's test and evaluation program. Our team is now focussed on maturing our in-country manufacturing plans to ensure we provide the Australian Army with the best capability while also delivering the maximum economic benefit across our Australian supply chains."
Mika Kari, President of Patria's Land business said: "BAE Systems and Patria have together developed a great solution for Australian soldiers and the Australian economy. We are now in a position for the AMV35 to be evaluated, continue our partnership with BAE Systems and forge stronger links with Australian industry."
BAE Systems is committed to embedding as much Australian industry content in this vehicle as possible and to helping grow local industrial capability, with the manufacturing, technology and intellectual capability transitioning to an Australian production line.
Both Patria and BAE Systems Hägglunds have transferred technology involved in the production of the AMV and the E35 turret to several other countries, successfully demonstrating capability transfer and the in-country economic advantages this brings, including long term sustainment, upgrade and maintenance activities.
SAAB defence products feature as sub-systems in the AMV35 vehicle and weapon system. In July 2015, SAAB Australia and BAE Systems Australia signed a Memorandum of Understanding committing both organisations to collaborate to maximise Australian industry involvement and further develop Australian capability through the Land 400 project.
.
Statement by Ian Irving, CEO Northrop Grumman Australia – issued 9 August:
Northrop Grumman Australia remains committed to supporting Rheinmetall on the short-listing of its Boxer 8×8 Combat Reconnaissance Vehicle (CRV) for Project LAND 400 Phase 2.
The Boxer CRV is the best vehicle to meet the Australian Army's survivability, lethality and mobility requirements, and when equipped with Northrop Grumman's C4ISR suite of integrated command, control and communications equipment and sensors, will provide an unmatched world-class capability.
This is a positive step forward for the Australian Army and LAND 400 program.
The Boxer CRV is a superb vehicle, and Northrop Grumman Australia looks forward to continuing to develop our advanced C4ISR suite for the Boxer alongside Rheinmetall and other Australian industry partners including Supacat and Tectonica.
See more LAND 400 coverage by CONTACT HERE.
.
.
.
.

.
.
.

.

---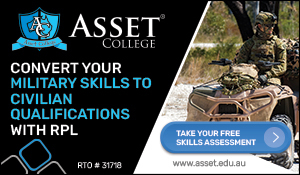 ...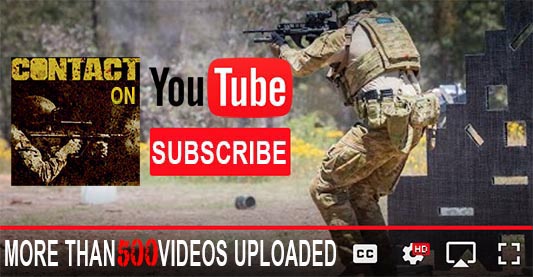 ---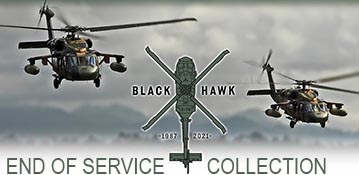 ...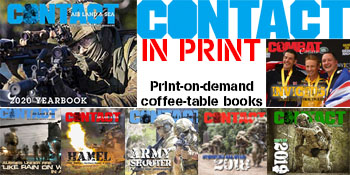 ---
.
.
25417 Total Views
2 Views Today