Hamel provides tough test at Cultana

By Cpl Sebastian Beurich
BLUE FORCE:
1 Brigade, plus enablers from 6, 16 and 17 Brigades, 4 and 9 Brigades, Air Force and the Marine Rotational Force – Darwin
SOLDIERS of 1 Bde have spent a lot of time at Cultana over the past year.
They have run through their Predators series of exercises in the training area and have a firm grasp of the terrain and what advantages it can offer.
Along with their knowledge of the terrain, 1 Bde has been integrating support from Air Force and other enablers along its journey and knows how to use them properly.

The Chief of Staff of 1 Bde, Lt-Col Andrew Love, said Hamel was about ensuring core soldier skills were up to scratch before moving on to mission-specific training.
"Working in a combined arms, joint environment adds friction and complexity to completing tasks when faced by an aggressive enemy," Lt-Col Love said.
"It allows us to gradually reinforce and then add to training as we go through the series. We start off with low-level platoon skills, then go all the way through to battlegroup and brigade-level operations.
"We couldn't have had better training for Hamel than the Predators series. I think we're postured well for Hamel."
RSM 1 Bde WO1 Matthew Sullivan said Hamel was the culmination of a vast amount of training throughout the Predators series of exercises.
"The officers and soldiers are actually pretty excited. The brigade has been on a long journey during the past year," WO1 Sullivan said.
"There was a real sense of anticipation coming into the exercise. It's almost like a football match and they finally have the opportunity for the grand final.
"I think Hamel is about working as a team, integrating all of the different elements, and showing the brigade never fights by itself, but as a complete team and formidable force. For the brigade it's about showing we're ready and able to take on that mantle."
Lt-Col Love complimented 7 Bde's approach to the difficult task of generating a contemporary enemy force.
"The way 7 Bde has mentally made the shift to look at contemporary threats and what tactics they employ, and then use those tactics to create a realistic and relevant enemy, is a credit to their organisation," Lt-Col Love said.
"We want to say thank you in advance to 7 Bde for taking this exercise seriously and providing a great scenario for us to test ourselves against," he said.
WO1 Sullivan said he would be disappointed if there wasn't rivalry between the two brigades.
"I think the exercise will show that no matter who is acting on what side, at the end of the day it's about a real show of Army's capability, as 1 Bde steps into the next phase of the force generation cycle as the Ready Brigade," he said.
RED FORCE:
7 Brigade acting as 92 Motorised Brigade, Kamarian Military Forces, supported by elements from 6 and 17 Brigades 
TROOPS of 7 Bde may not have spent as much time at Cultana as 1 Bde, but their extensive research on contemporary threats leads them to believe they will be able to put up a good fight as Exercise Hamel's enemy force.
7 Bde's main objective is to learn as much from the experience as possible, then feed their experiences back into the training cycle.
Brigade Major Maj Peter Allan said playing enemy let the brigade demonstrate innovation in how they operated, both tactically and in general business.
"The beauty of exercises like Hamel, particularly when you are playing enemy, is you're not constrained by observer trainers, or the requirement to adhere to Australian doctrine or SOPs," Maj Allan said.
"By the time we come back around to be the owners of the combat brigade SOPs, we can feed the lessons as enemy back into them," he said.
Commander 7 Bde Brig Anthony Rawlins said they had researched contemporary operating procedures from around the world to come up with their enemy strategy.
"We can apply what we have learnt, then learn vicariously from 1 Bde about how they respond to those threats, so everyone benefits from the experience," Brig Rawlins said.
"Our enemy party is designed to present a credible, adaptable and lethal adversary to 1 Bde.
"We have to provide them with a realistic adversary to test all individuals, as well as all of their procedures, planning and execution of operations so they can be certified as the Ready Brigade."
RSM 7 Bde WO1 Ian D'Arcy said seeing the adaptable nature of the officers and soldiers of 7 Bde was refreshing.
"Four weeks ago we were immersed in a high-end live-fire training environment in a foundation warfighting sense," WO1 D'Arcy said.
"Now we've become a non-conventional red force, coming together and adapting and evolving that role to provide a training effect for 1 Bde.
"Because the role is something new, the officers and soldiers are keen to learn and adapt." Brig Rawlins said Cultana was a completely new environment for 7 Bde.
"Cultana is wonderful because it's a completely different operating environment to what we are used to at Shoalwater Bay or High Range," Brig Rawlins said.
"It allows us to exercise in a more open environment, more conducive to mechanised manoeuvre" he said.
While innovation may be a focus of 7 Bde for Exercise Hamel, Brig Rawlins said their primary focus was to give 1 Bde the training serials they required to become ready.
"From the bottom up, and all the way through, we're looking for innovative methods of practising deception using electronic counter measures and integrating with the local community, among other things," Brig Rawlins said.
"The benefit of exercises like Hamel is that the entire Army, and by extension the entire ADF, learns a lot," he said.
"We don't have to make it easy for 1 Bde – and we certainly won't.
"They will be expecting a tough fight and they will get a tough fight, which is entirely appropriate because our ready forces need to be at the pinnacle of their professional game."
To which RSM 7 Bde added: "Tell 1 Bde to bring a good supply of bandaids."
Harnessing soldiers' feedback
By Captain Avital Terkowski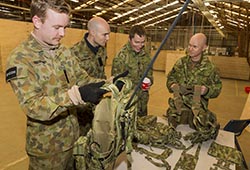 MAJ Shane Sarlin, SO2 Future Operations at Diggerworks, loves solving problems.
As part of his role, he talks with soldiers to get their feedback on issues or problems to do with their equipment and operational needs.
"We encourage soldiers to share any issues they are having with their kit and also their ideas for possible solutions," he said.
"My role is to take this information and then turn it into tangible products that solve their problems."
The latest solution provided by Maj Sarlin and his team is a new heavy harness to work with the Tiered Body Armour System version 4.4.
"This harness is a world-first design and is based on a fabric called Hypalon, which Zodiac boats are made of.
"Rather than having a harness made of canvas, foam and mesh, we made the webbing from a single layer of material," he said.
"We targeted soldiers' complaints of chafing and hot spots, as well as extra weight, so this new harness weighs 110g compared to the 440g previous harness – a 75 per cent reduction in weight.
"It is also shorter and does not cover the entire back, which means soldiers won't get as hot wearing it."
Maj Sarlin visited Exercise Hamel to test the new harness with 6RAR troops.
"We initially collected feedback from soldiers' experiences with Task Group Taji, then refined and trialled the new harness at Jungle Training Wing in Tully," he said.
"Tully identified a few small issues with the harness, which we fixed, and we are now trialling the improved design with 6RAR.
"Diggerworks is focused on quick turn around to meet soldiers' needs. We have a three phase development approach to our solution – develop, issue and trial – and we will keep using this approach until we are happy with a final design.
"For example, we designed the harness in March, validated the new material in a user evaluation in the jungle at Tully, and are now trialling the harness at Hamel."
Maj Sarlin said Diggerworks provided the new solutions to units based on the readiness cycle.
"We expect to provide the final harness design to project Land 125 later this year and for them to begin issuing the new harness to 7 Bde mid-next year and then to the rest of the Army."
Diggerworks has designed two types of harness: a Tier 0 Heavy harness, which is designed to carry up to 15kg and will be issued to the majority of soldiers; and a specialist Tier 0 Heavy Load harness, which is designed to carry up to 25kg and will be issued to those who need it based on their role.
If soldiers have a safety issue or other problem with an existing piece of equipment, they should fill out a RODUM. If they have a good idea for a piece of kit that doesn't already exist or to solve a problem with kit, they should email the team at diggerworks@defence.gov.au
First published in ARMY newspaper 14 July 2016
.

.
.

.

---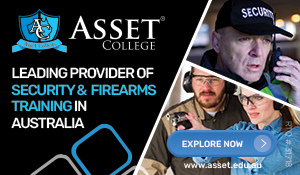 ...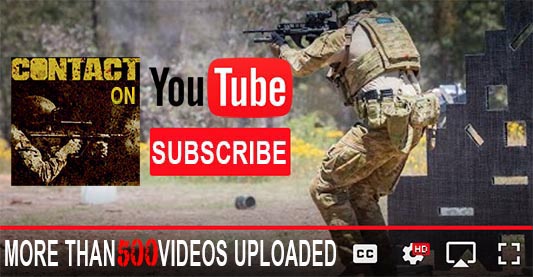 ---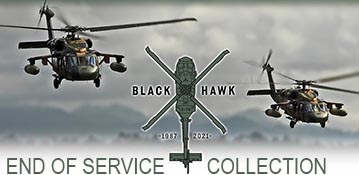 ...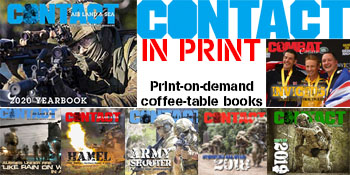 ---
.
.
13526 Total Views
2 Views Today