NAIDOC Week – flags in Darwin – proud soldier in Iraq – plaque in Canberra
Share the post "NAIDOC Week – flags in Darwin – proud soldier in Iraq – plaque in Canberra"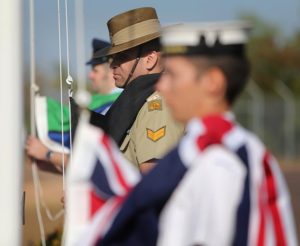 The Aboriginal and Torres Strait Islander flags will fly permanently alongside the Australian National Flag at Defence establishments across Darwin following a ceremony today at Larrakeyah Barracks.
The change is part of the Defence Reconciliation Action Plan 2015-2018 which captures how Defence is deepening its awareness and appreciation of Indigenous culture across the organisation and acknowledges Aboriginal and Torres Strait Islander contributions.
Plaques and signage honouring the Larrakia People as traditional custodians of the land have been installed at three Defence establishments in Darwin – Larrakeyah Barracks, RAAF Base Darwin and Defence Establishment Berrimah – and at Palmerston's Robertson Barracks.
The plaque at Larrakeyah Barracks was unveiled today, the second day of NAIDOC Week 2016, by John Hardy, Administrator of the Northern Territory, along with elders of the Larrakia People.
Speaking at the ceremony, Colonel Brian J Bailey, Senior Australian Defence Force Officer for Larrakeyah Barracks and Defence Establishment Berrimah said that the ceremony and the ongoing changes to Defence practise were an important and visible part of Defence's commitment to reconciliation.

"The Aboriginal and Torres Strait Islander people have a rich history and a timeless connection with the land on which we work, and we encourage everyone in Defence to learn more about their culture and values," Colonel Bailey said.
"As a culturally diverse organisation, we enhance our ability to draw on the different strengths and attributes of our workforce to achieve our goals.
"Our Reconciliation Plan certainly includes more than just plaques and flags, but these are tangible expressions that Defence values the contributions of Aboriginal and Torres Strait Islander people in times of peace and war," he said.
A long way from home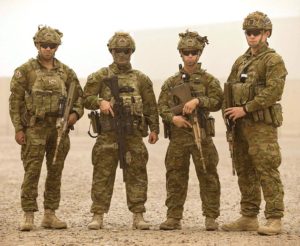 Private Jermaine Stuart is a long way from home during NAIDOC Week.
The 21-year-old Adymathna Yamitji man from the Flinders Ranges area of South Australia is currently deployed on active service near Baghdad in Iraq.
"I'm here as part of the force protection team for Task Group Taji," Pte Stuart said.
"Our job is to provide security for the Commanding Officer and the RSM of the Training Task Unit when they go out to the Baghdad Fighting School to organise to train Iraqi soldiers to defeat Daesh."
NAIDOC Week is a time to celebrate Aboriginal and Torres Strait Islander history, culture and achievements and to recognise the contribution that Indigenous Australians make to our country and our society.
"A lot of people, especially the oldies, go on about how NAIDOC Week is for remembering white oppression," Pte Stuart said.
"But most of the young people celebrate that we're still here and we're still going strong.
"I like to remember my old nana who passed away four years ago.
"She was part of the Stolen Generation and used to tell us stories about what life was like when she was a kid.
"I think about those days, too."
Pte Stuart received a week of cultural awareness training before deploying to Iraq in June.
"We were up at Murray Bridge and the Army brought in some people who were born and raised in Iraq," he said.
"They told us about the country's history and religion, and taught us things to say and how to behave.
"When you meet an Iraqi soldier, you greet them by saying marhba, which is like g'day, and shake hands.
"If they offer you something, you should accept it.
"I thought the Iraqis were going to be pretty strange and different from us, but they turned out to be normal people … just like me pretty much.
"All they want to do is have a laugh, meet some new people, have a chat and go home at the end of the day.
"They love taking selfies with us … they want to show their brother or dad a photo of themselves with an Australian soldier."
Pte Stuart was born in Port Augusta, and moved to Toodyay, a small town outside Perth, when he was eight. His mother is a Yamitji woman from the Cue/Mount Magnet area 600km north-east of Perth.
He was awarded a scholarship to Guildford Grammar School in Perth, and upon completion returned to Port Augusta aged 18.
He struggled to find work, and applied to join Defence's Indigenous Development Program run by NORFORCE in the Northern Territory.
"I went up to Darwin for the 10-day recruiting course and did all the physical testing and aptitude assessments," Pte Stuart said.
"The NORFORCE warrant officer told me I could go full-time straight away if I wanted to, so I went down to Adelaide and enlisted.
"A couple of weeks later I was off to Kapooka, then I went through Singleton, and on to Charlie Company at 7RAR.
"My family and mates keep telling me they're proud of me, and to keep doing what I'm doing.
"But it's not like I'm anything special. I'm just a digger like everyone else."
Plaque unveiling in Canberra
The Royal Australian Air Force will celebrate all serving and ex-serving Aboriginal and Torres Strait Islander men and women with the unveiling of a plaque and a flypast by a C-17A over Canberra on Wednesday 6 July 2016.
 
The plaque to celebrate all serving and ex-serving Aboriginal and Torres Strait Islander men and women will be unveiled by Acting Chief of Air Force, Air Vice-Marshal Warren McDonald.
 
Located at RAAF Memorial Grove, Federal Highway, Canberra, the unveiling of the plaque will follow a traditional welcome to country and other activities including the sound of a woomera.
The celebration, conducted in NAIDOC week, is a time that Air Force will celebrate and honour the service of our Aboriginal and Torres Strait Islander brothers and sisters.
 
The C-17 will fly over the memorial at about 11am.
.
.
.
.

.
.
.

.

---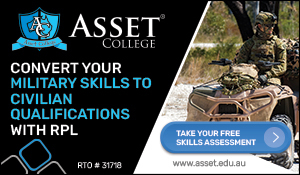 ...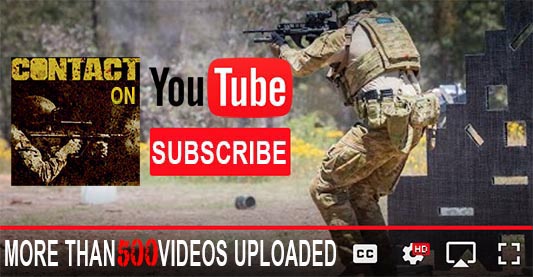 ---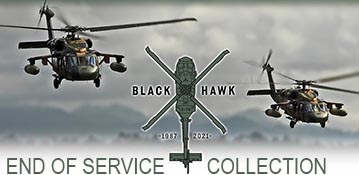 ...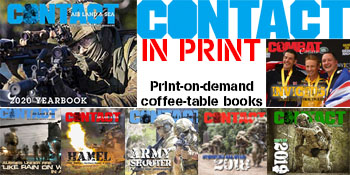 ---
.
.
Share the post "NAIDOC Week – flags in Darwin – proud soldier in Iraq – plaque in Canberra"
13501 Total Views
2 Views Today