Chapter 7: We bin shootin' as well as marchin' marchin' marchin'
Share the post "Chapter 7: We bin shootin' as well as marchin' marchin' marchin'"

I am familiar with a .22 rifle.  I did a little bit of shooting as a lad in the hills around Cootamundra.  We used to shoot rabbits, spiders, birds, snakes and anything else that moved.  But these Army issue SLRs are something else.  They are long and heavy and they give you a fair kick in the shoulder when you pull the trigger.
Before you begin any activity, the Army gives you a demo.  This can be from a dedicated 'demo squad', or guys plucked out of our platoon, or a simple one man demo.
Our first demonstration of the hitting power of the SLR was on our first visit to the firing range.  A 20 litre drum full of water was placed on the mound and an NCO hit it with a 7.62 round fired from the SLR rifle.  The drum flew 5 metres into the air and crashed back down with water spilling everywhere.  We moved forward and examined the drum.  There was a smallish hole in the front where the bullet went in.  On the other side was a large open split where the back of the drum just opened up.  Gee imagine what it could do to a man's chest.  I was very impressed with the hitting power of this weapon.  It can kill a man at 300 metres.
We did a lot of lead up training on the SLR.  This involved stripping and assembling it again and again, in Army sequence of course, with all the little bits laid out a certain way in front of you.  We could do it blindfolded.  Maybe we were overtrained.


We were drilled in to the various states of 'weapon readiness' (Load, Action, Instant, Unloaded) which we practiced over and over again in a set sequence.  In addition, we carried out stoppage drills where the weapon fails to fire and we do a series of drills to get it operating again as quickly as possible.  When the the enemy is coming over the hill and your weapon stops working, the practiced drills ensure you fix the problem without thinking.  I could do anything with this weapon blindfolded, in my sleep, 100 metres under water whilst being attacked by a shark and having my gonads massaged by a mermaid such was the efficiency of the drills.
But hitting the target was a different matter.  People think a good shooter is one who can hit the bullseye, but it is more complicated than that.  It is all about the group.  By keeping the same aiming mark you fire three rounds at the target from 100metres.  On the target you draw a circle around where they hit the target.   A small group is the measure of a good shooter.  Hitting the bullseye is related to how your weapon is zeroed in (what you are aiming at through the sights is where your weapon is pointing) and good luck.
So each weapon must be calibrated to each firer, that's why soldiers are allocated their personal rifle.  You must never have your rifle more than arms length from you, even when you are sleeping.  This is in the field of course. Not in barracks.  They search us after each firing session to ensure we have no rounds left over.  We could get a lot of our own back on those instructors if we were armed and dangerous.
"Do you like me corporal?"
Oops I'm day dreamin'.
My body is getting used to the demands placed on it now and the aches and pains are still there but they subside quickly after strenuous activity such as PT.  Our coughs have dissipated thanks to the professor and our boots have softened up and marching is much easier.
Marching?  We march everywhere under direction of an NCO who makes sure we get to where our next lesson is and we get there on time.  Well ahead of time actually.  Better to be early than late.  Consequently we rush to our next location then we wait around.  It's called 'hurry up and wait.'
And the NCOs must feel left out with our yelling WAH, TWO FREE, WAH because they get into their routine with EFF, ITE, EFF.  These words are yelled in cadence with a low guttural tone so that we all march in step and it goes like this…
EFF, ITE, EFF, ITE, EFF, ITE, EEEFFF.
EFF, ITE, EFF, ITE, EFF, ITE, EEEFFF.
HEAD UP, SHOULDERS BACK, EFF, ITE, EFF, ITE, EFF, ITE, EEEFFF. SWING DEM ARMS FRONT TO REAR.
If you get out of step you probably come from Canberra.  They taught us to double tap one foot to get back in step.  We had a couple of wags in our platoon and even though we may be all marching in step, when  the NCO starts to call the time they would stamp their feet as if they were out of step.  This got the NCO going, and it sounded like this…
EFF, ITE, EFF, ITE, EFF, ITE, EEEFFF (suddenly sounds of feet stamping).
GET IN FUCKING STEP YOUSE BLOKES.  EFF, ITE, EFF, ITE, EFF, ITE, EEEFFF.
EFF, ITE, EFF, ITE, EFF, ITE, EEEFFF.
And so on he would go calling the time over and over again because he thinks some of us can't march in step.  It must wreak havoc on his vocal cords.
Ha, ha, sucked in Dickhead!
Chalk one up to 22 platoon.
.
.
Reproduced with permission from FUN, FEAR, FRIVOLITY – A tale by an Aussie infantry soldier in the VIETNAM WAR. If you can't wait, read more of this story now – or wait out while we reproduce it on these pages.

Hi guys. I am a good-looking, opinionated old fart who relishes a spirited debate on any topic regardless of how much I think I know about it.
Ian Cavanough,
Tumut, NSW
.
.
.

.
.

.

---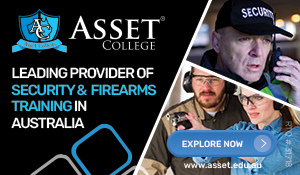 ...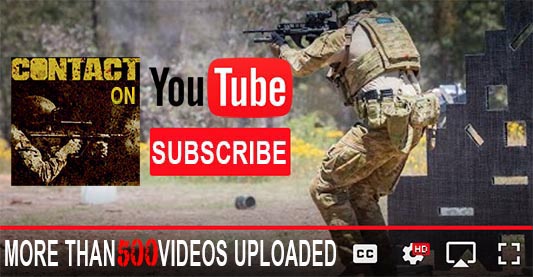 ---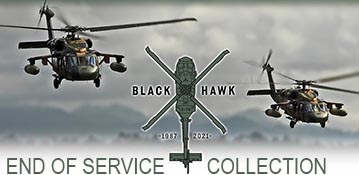 ...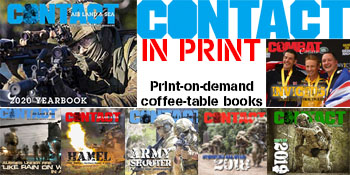 ---
.
.
Share the post "Chapter 7: We bin shootin' as well as marchin' marchin' marchin'"
10225 Total Views
2 Views Today