New armoured fighting vehicle unveiled – Mbombe 8
Share the post "New armoured fighting vehicle unveiled – Mbombe 8"

JOHANNESBURG, South Africa, June 6, 2016/ — Paramount Group (www.ParamountGroup.com), the African-based global defence and aerospace company, unveiled a new generation 8×8 (eight wheeled) armoured vehicle in Astana, during the annual Kazakhstan Defence Exhibition.
The technologically superior Mbombe 8 infantry combat vehicle represents the pinnacle of land system innovation; it was designed to meet the world-wide demand for sophisticated and affordable military equipment that provides unrivalled protection for land forces personnel, in an era of unprecedented asymmetrical threats and conflict.
Paramount Group has been responsible for the development and production of a broad range of advanced armoured and mine protected vehicles that are in operation around the world. As such, the Mbombe 8 is at the vanguard of armoured vehicle technologies.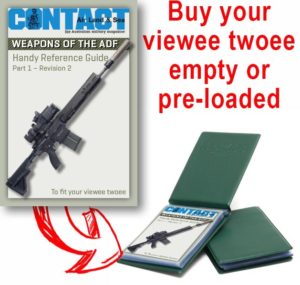 It has been designed and developed to meet the increasing demand for multi-role, high mobility, and mine hardened platforms, providing a solution to the ever-changing demands of the global battlefield.
Founder and Executive Chairman of Paramount Group, Ivor Ichikowitz said this was a momentous occasion in the evolution of the Paramount Group's offering, and they were very excited to develop this high-speed, long-range and low-profile 8×8 armoured vehicle.

"In less than a decade, Paramount has designed, developed, and industrialised an armoured vehicle nearly every two years. We have built a reputation for pushing the boundaries and pioneering armoured vehicles that are groundbreaking in their design, protection levels, and mobility, without exception," Mr Ichikowitz said.
Ben Jansen, CEO of Paramount's armoured vehicle business said the Mbombe 8 was world-leading in its class and was a product that they were very proud of.
"We pioneered mine-resistant flat floor technology which is central to the design of the new 8×8 platform," Mr Jansen said.
"The development of Mbombe 8 has enabled Paramount Group to provide potential customers with a complete family of 4 x 4, 6 x 6 and 8 x 8 AFVs which share over 80% of common components to reduce through life costs and make for easier training and logistics.
"This presents a unique opportunity for the global market, affording a prospective end-user of all three vehicles significant savings in the areas of maintenance and logistical support."
Mbombe 8 is based on the design of the Paramount Group's Mbombe 6 – an infantry combat vehicle that employs an inventive new form of provide unprecedented levels of protection, while keeping its profile to a minimum.
Mbombe 8 also draws on the Paramount Group's experience of designing the highly effective and battle-tested Marauder and Matador mine-resistant vehicles.
The company said this highly advanced and comprehensive vehicle addressed the threats and operational requirements that are unique to the Commonwealth of Independent States region, and represent the innovation and transfer of technology at the heart of the strategic industrial partnership between Paramount Group and its partners in Kazakhstan Paramount Engineering.
Key features of the Mbombe 8 include:
Gross weight of 28 tonnes and kerb weight of 19 tonnes
Payload of 9 tonnes
Max speed of 110km/h
Operating range: 800 km
High levels of ballistic and mine protection: ballistic protection: STANAG 4569 Level 3+ and blast protection: STANAG 4569 Level 4a and 4b
The cooling systems and driveline have been tested and proven in winter conditions of -55 Celsius and desert conditions of +55 Celsius
The first advanced prototype of the Mbombe 8 will soon start extensive mobility trails, and production will be undertaken in South Africa and Kazakhstan.
"South Africa has been leading the world in armoured vehicle and land mine protected technologies for decades. We have a truly remarkable skills base; we are home to some of the best engineers in the world, who have developed technologies that are used globally to save lives daily," Mr Ichikowitz said.
For further information about Paramount Group visit www.ParamountGroup.com
.
.
.

.
.
.
.

.

---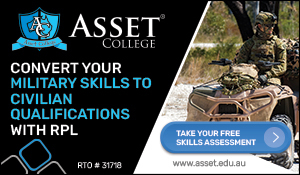 ...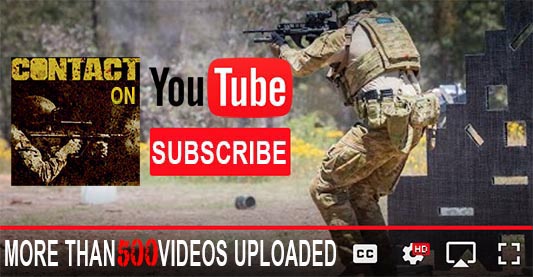 ---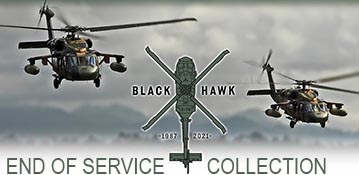 ...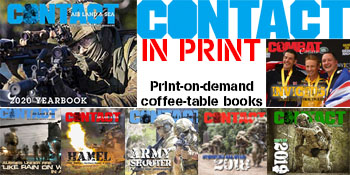 ---
.
.
Share the post "New armoured fighting vehicle unveiled – Mbombe 8"
20584 Total Views
2 Views Today