Remembering today's ANZACs still 'out there'

On the eve of ANZAC Day, when the nation stops to remember all those who have fought, died and suffered in the military service of Australia, we take this opportunity to remember that more than 2000 men and women of today's Australian Defence Force are currently deployed on military operations around the world in Australia's service.
The government continues to deploy ADF personnel to operations within Australia and overseas to protect Australia and its national interests.
CAPTION: Australian Army snipers from Force Protection Company at the Taji Military Complex, Iraq. Photo by Corporal Jake Sims
Numbers of Defence personnel on operation

| Operation | Location | Personnel | Government Mandate |
| --- | --- | --- | --- |
| Accordion | Middle East Region | 400 | Ongoing |
| Aslan | Sudan | 20 | Reviewed Annually |
| Manitou | Middle East Region | 241 | Ongoing |
| Mazurka | Eqypt | 25 | Ongoing |
| Okra | Middle East Region and Iraq | 780 | Ongoing |
| Paladin | Israel/Lebanon | 11 | Reviewed Annually |
| Palate II | Afghanistan | 2 | Reviewed Annually |
| Resolute | Australian Maritime Interests | 500 | Ongoing |
| Highroad | Afghanistan | 250 | Ongoing |
| Southern Indian Ocean | Southern Indian Ocean | 2 | Ongoing |

The ANZAC Legend:
When war broke out in 1914 Australia had been a federated nation for only 13 years, and its government was eager to establish a reputation among the nations of the world. When Britain declared war in August 1914 Australia was automatically placed on the side of the Commonwealth. In 1915 Australian and New Zealand soldiers formed part of the expedition that set out to capture the Gallipoli peninsula in order to open the Dardanelles to the allied navies. The ultimate objective was to capture Constantinople (now Istanbul), the capital of the Ottoman Empire, an ally of Germany.
The Australian and New Zealand forces landed on Gallipoli on 25 April, meeting fierce resistance from the Ottoman Turkish defenders. What had been planned as a bold stroke to knock Turkey out of the war quickly became a stalemate, and the campaign dragged on for eight months. At the end of 1915 the allied forces were evacuated from the peninsula, with both sides having suffered heavy casualties and endured great hardships. More than 8,000 Australian soldiers had died in the campaign. Gallipoli had a profound impact on Australians at home, and 25 April soon became the day on which Australians remembered the sacrifice of those who died in the war.
Although the Gallipoli campaign failed in its military objectives, the actions of Australian and New Zealand forces during the campaign left a powerful legacy. What became known as the "Anzac legend" became an important part of the identity of both nations, shaping the ways in which they viewed both their past and their future.
Australia's longest war:
In November 2001, Australia joined the United States-led coalition to disrupt the use of Afghanistan as a terrorist base of operations, to remove the Taliban from power and to defeat al Qaeda in Afghanistan. There was no indication at the time that this would be Australia's longest war.
For the Australian Army, the mission in Afghanistan was a test of its people and its capabilities – and a monumental achievement.
For Australian soldiers, it was time to put the skills for which they had been trained into practice.
More than 26,000 Australian soldiers served in Afghanistan on Operation Slipper from 2001 to 2014.
For them and their families, this was a time of joy and grief, pride and loss.
In more than a decade of operations, 41 Australian soldiers died in Afghanistan. Many more were wounded, some physically and others mentally.
We also saw countless acts of courage and bravery – our soldiers have received commendations, medals and awards for gallantry, including four Victoria Crosses – the first in almost 40 years. Many units received citations for gallantry and meritorious service, as well as a unit battle honour.
'The Longest War: The Australian Army in Afghanistan' is an excellent documentary compilation of the Australian Army's Afghanistan story – our story – in their own words.
Commitment to Afghanistan continues:
The ADF's current commitment to Afghanistan is known as Operation HIGHROAD and is fulfilled by personnel serving with the ADF's Task Group Afghanistan.
Around 250 ADF members from the Royal Australian Navy, the Australian Army, the Royal Australian Air Force and Defence civilians are deployed in Afghanistan as part of Operation HIGHROAD.
Task Group Afghanistan's Headquarters is at Kabul's Hamid Karzai International Airport and comprises a command element of about 45 ADF personnel, which coordinates administration, communications and logistics support for all ADF members deployed to Afghanistan.
Australia remains committed to a stable and secure Afghanistan and continues to support the NATO-led train, advise and assist mission called Resolute Support which has replaced the previous NATO-led International Security Assistance Force (ISAF) mission.
Iraq and the Middle East:
Operation OKRA is the Australian Defence Force's contribution to the international effort to combat the Daesh (also known as ISIL) terrorist threat in Iraq and Syria.
Australia's contribution is being closely coordinated with the Iraqi government, Gulf nations and a broad coalition of international partners.
About 780 ADF personnel are deployed to the Middle East in support of Operation OKRA.
These personnel make up the Air Task Group (ATG), the Special Operations Task Group (SOTG) and Task Group Taji (TG Taji).
Approximately 400 personnel have been assigned to the ATG, 80 are assigned to the SOTG and 300 assigned to TG Taji.
.
.
.

.
.
.

.
.

.

---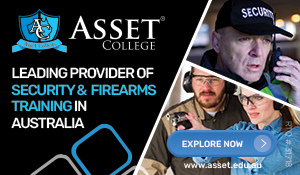 ...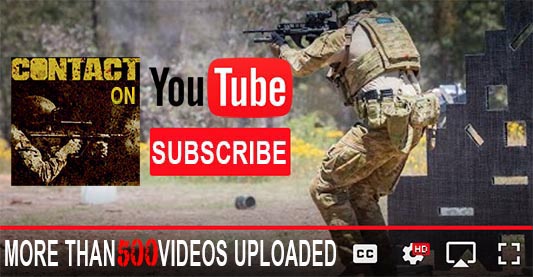 ---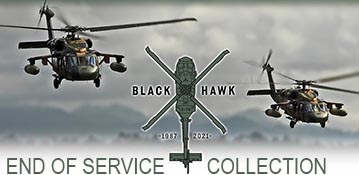 ...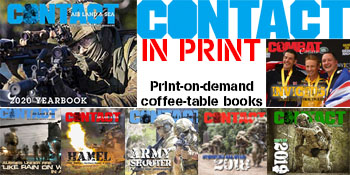 ---
.
.
15053 Total Views
12 Views Today