CEA Technologies expands Canberra facilities

Minister for Defence Marise Payne officially opened a major extension to CEA Technologies' premises in Canberra today.
The new facility will significantly enhance CEA's radar and communnication systems manufacturing, testing and R&D capabilities.
CEA was founded 33 years ago and is one of the largest Australian-owned private employers in the ACT.
The company's advanced, indigenously developed and manufactured radar systems have won significant domestic and international orders.
CEA co-founder David Gaul said CEA's current facilities had undergone extension and major renovation marking a significant milestone in the company's growth.

"The $1.8million fitout provides a substantial improvement in facilities and working conditions, along with extra space for planned expansion over the next three years," he said.
"The opening of this new facility in Canberra is primarily the result of sustained corporate growth, as a result of an increased awareness both here and overseas of CEA's indigenously developed active phased-array radar technology."
Total floor area in the new facility nearly doubles the company's footprint, with emphasis on improving the working environment both inside and outside the buildings, including new office space and technical areas.
Minister Payne said the new facilities marked a new chapter in the growth of this innovative Australian defence company, and was a sign of its increasing confidence in securing future export and domestic sales of its world-class and locally developed radar.
"CEA's radar technology, designed and developed in Canberra, is being supplied to the Royal Australian Navy as part of their Anti-Ship Missile Defence (ASMD) upgrade program," Senator Payne said.
"With more than half of the ANZAC fleet having received the ASMD upgrade, these ships now have radar and ship self-defence capabilities that meet or exceed that of other navies.
"The government is also investing in further research and development of the radars for potential inclusion in the future frigate and other Defence platforms."
CEA Technologies specialise in the design, development and manufacture of advanced radar and communications solutions and is a leading supplier of scalable active phased array radar for surveillance and missile fire control applications, maritime integrated communications systems and harbour and coastal surveillance systems.
SENATOR THE HON MARISE PAYNE
Minister for Defence
Speech
At CEA Technologies building opening – Fyshwick, ACT  
Friday, 5 February 2016
Subjects: CEA Technologies, Defence industry, Defence capability
E&OE
Thank you very much Merv and David. Good morning ladies and gentlemen, our distinguished guests including Air Chief Marshal Mark Binskin, the Chief of the Defence Force, my friend Senator Zed Seselja, Senator for the ACT, Gai Brodtmann, the Shadow Parliamentary Secretary for Defence, many other senior representatives of Defence, the Canberra business community, and looks like a pretty substantial portion of the team of CEA. Great to see you all here this morning.
Let me also acknowledge the traditional owners of the land on which we meet and pay my respects to their elders both past and present.
I am very pleased to have the chance to be here in Canberra this morning to open this new facility for CEA Technologies. Not least of which, since the day I was appointed to this role, I've been pushed in the small of the back more than once to make a visit to CEA and to have an opportunity to learn more about the extraordinary work that has been achieved here in what is a relatively short period of time, but a very significant list of accomplishments.
This new building itself is significant in a number of ways. It is a very strong demonstration of CEA's confidence in the market for its world leading radar and communications technology, developed right here in Australia. It also marks the beginning of the next stage of a remarkable story of leading edge technological innovation by this local business. And, it's a very instructive example of the ability of Australian industry to produce world-class innovation.
As David has told us – and thank you very much for giving the history of the business David, I think it's insightful for all of us to acknowledge how far you and Ian have brought this business in this period of time. Founded 33-years ago, it's developed into an outstanding local success story, as you said, having grown to employ hundreds and hundreds of people and more to come, and becoming one of Australia's leading defence companies.
As you acknowledged, and I am very grateful for that strongly expressed acknowledgement David, a large part of that success story has been due to a positive and effective ongoing collaboration between Defence and CEA over the past 15 years.
Defence needed an anti-ship missile defence capability for the Anzac Class Frigates but couldn't find an existing product line that would be suitable for that size ship. CEA's Active Phased Array Radar architecture showed outstanding potential as a possible solution for the Anzac Class and indeed, beyond.
The technology was developed over eight years into a mature capability that has so far been installed into four out of the eight Frigates under the Anzac Class Anti-Ship Missile Defence Upgrade Project. Indeed, just two weeks ago marked a significant milestone for the CEA team with the 100th Phased Array Radar Face being produced right here in this facility in support of this program.
Now I'm sure, like all cutting edge technology development, there were challenges along the way. But that trust and collaboration that developed between Defence and CEA allowed for those challenges to be overcome. And I think not just overcome; that trust and collaboration enabled them to achieve performance results beyond expectations and the CEA team – staff that make this place tick – can be very proud of those outcomes.
We've continued that very close development relationship through the Australia-US Phased Array Radar Project, the Anzac Class Air Search Radar Replacement Project and, indeed, the Future Frigate Project.
The second generation of the CEA Phased Array Radar family developed through those arrangements is expanding the radar frequency coverage and greatly increasing the radar power and processing capacity. Defence and CEA are also exploring use of the technology to meet Army and Air Force needs, as well as Navy requirements.
The CEA Phased Array Radars are attracting a great deal of interest from potential export customers as well, indicating a further potential boost to the local economy, and something that we as a Government are keen to support wherever we can. 
I do want to take just a moment this morning to stress the importance of this sort of innovative Australian Defence industry to Defence's capability. Not only has CEA provided the Royal Australian Navy with a world-leading capability, it's done so at less cost than comparable international radar development programs of record. 
Defence has been able to achieve greater insight into the possible spin-off applications of the technology and how CEA might be able to help us transform other areas of ADF capability. Even more importantly, there is a shared understanding of how to continually evolve the technology to keep ADF capabilities on the cutting edge in a rapidly changing world.
Innovation is at the heart of the Turnbull Government and it's something that we will seek to grow and foster and inspire wherever we can.  In fact, a key part of the upcoming Defence White Paper, which will not only outline opportunities for Australian industry to play a key part in innovation, research, and development, will also reset the relationship between industry and Defence as we move to an environment where industry truly is considered a Fundamental Input to Capability.
Australia has many companies, both well known and not so well known, that innovate and contribute their world-class capabilities to the Australian Defence Force. We need to celebrate them more and, as Defence Minister, I intend to do that wherever and wherever I can. And this is a pretty good way to start the day, here this morning, doing just that. 
It is a great honour, David and Ian, Merv, to be invited here today. Thank you very much. I take great pleasure in declaring this new premises officially open. And in fact in drawing the ribbon and opening the curtain with David. 
ENDS

.

.

---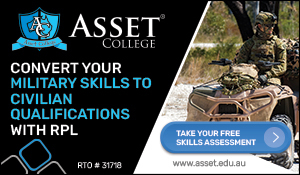 ...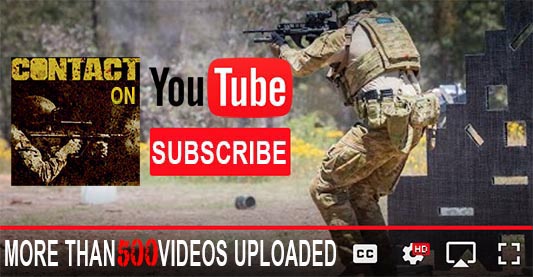 ---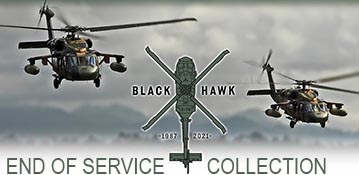 ...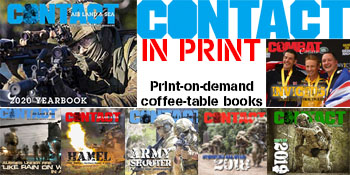 ---
.
.
13637 Total Views
2 Views Today