Real-life search proves readiness

Days before an exercise to test their search-and-rescue skills, soldiers from the 31st/42nd Battalion, Royal Queensland Regiment (31/42RQR), found themselves on an urgent community-aid task, assisting police and SES to search for a missing Queensland man near Mackay.
CAPTION: Lieutenant Misty Evans, of the 31st/42nd Battalion, Royal Queensland Regiment, briefs Queensland Polica and Queensland Fire and Emergency Service personnel on ADF search activity. Story by Private Jacob Joseph. Photo by Warrant Officer Class 2 Neil Ruskin.
More than 40 personnel from the 11th and 3rd Brigades joined a two-day search for the missing man, last seen on October 21, after Queensland police traced the man's phone.
Supported by unmanned aerial vehicles (UAVs) and protected mobility vehicles, soldiers scoured a 20x20km bush sector before moving on foot down 11kms of highway to look for the Queensland resident.
Capricornia Coy Second-in-Charge Captain Stephen Wooler was part of the search team and said there was unfortunately no sign of the man.

The search provided a real-time prelude to the 31/42RQR-led Exercise Mackay Ready, which ran from November 5 to 7.
Soldiers from the 11th and 16th Brigades, supported by vehicles and equipment from the 3rd Brigade, partnered with Queensland police, fire emergency services, SES and Mackay Regional Council in a training exercise preparing for the annual high-risk weather season.
The activity gave the ADF and civilian teams an opportunity to hone their skills rescuing 30-40 exercise participants who enacted a scenario where they were stranded after flash flooding in a remote forest.
The 5th Aviation Regiment's new Leonardo AW139s and UAVs from the 5th/11th Light Battery gave rescuers an eye from the sky, while soldiers and emergency service teams conducted a mounted and dismounted ground search on routes cleared by combat engineers.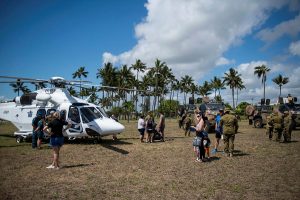 CAPTION: Members of the Mackay community inspect Army, QPS, QFES and SES equipment used in Exercise Mackay Ready at the exercise community capability demonstration. Leonardo AW139 and Bushmaster PMV in the image. Photo by Warrant Officer Class 2 Neil Ruskin.
Commanding Officer of 31/42RQR Lieutenant Colonel Dave Gandy said Exercise Mackay Ready and the Queensland search for the missing man demonstrated the ADF's capacity to support the community.
"The Army, including its Reserve elements, is ready now and will continue to seek further interagency engagements coupled with new equipment and platform trials to ensure that Army is future ready to meet these challenges in the region," Lieutenant Colonel Gandy said.
31/42RQR assisted during the 2019/20 bushfires, Operation COVID-19 Assist, the 2019 Townsville floods and recent cyclone relief efforts.
The 2nd Division, which commands Reserve brigades, is the lead agency for domestic operations, except counter terrorism.
The efforts of reservists during the bushfires and Operation COVID-19 Assist demonstrated their capacity to respond to short-term community tasks without impeding full-time force training and operational tempo.

CAPTION: Members of the ADF, QPS, QFES and SES who participated in Exercise Mackay Ready. Photo by Warrant Officer Class 2 Neil Ruskin.
.

.
.

.

---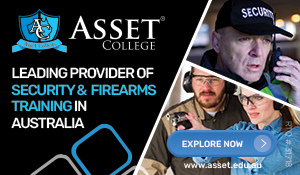 ...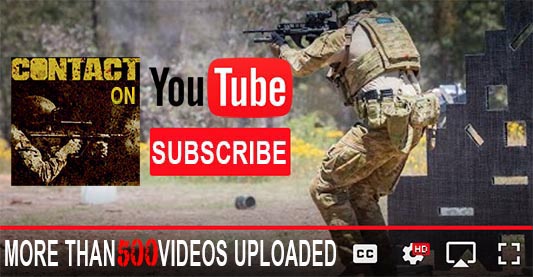 ---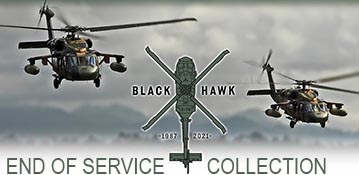 ...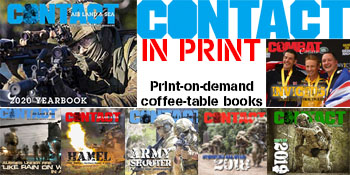 ---
.
.
3365 Total Views
2 Views Today