Trans-continental exercises tests ADF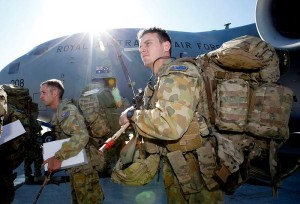 The Australian Defence Force recently demonstrated its ability to deploy on both sides of the Australian continent concurrently.
Exercise Northern Shield in Western Australia and the Sea Series of exercises in north Queensland.
ADF's highest-readiness soldiers conducted a mass, short-notice deployment from Brisbane to Exmouth yesterday to join the simulated fight on Exercise Northern Shield – while, in the east, Australia's newest military capability, the Amphibious Ready Element (ARE), is about to enter its third and final element of the Sea Series.
The Ready Combat Team (RCT), currently from Brisbane's 6th Battalion Royal Australian Regiment (6RAR), responded to a simulated enemy threat by moving from Amberley to Learmonth in Air Force C-17 Globemaster, C-130J Hercules and KC-30 Multi-Role Tanker Transport aircraft.
Colonel Kahlil Fegan, Joint Task Force Commander, said Exercise Northern Shield had demonstrated the ADF's ability to be responsive, agile and flexible in a challenging scenario.

"In a very compressed period, we've been able to project more than 200 soldiers into Exmouth utilising strategic air assets and bring with us very heavy armoured vehicles – it proves that when we are required to perform, we are able to do so very quickly," Colonel Fegan said.

"The soldiers are so adaptable and used to conducting short-notice tasks now. When we are working with a number of other government agencies or external organisations, we now do it so easily and that speaks volumes of our success from recent operational experiences."
Major Jan Koudelka, Officer Commanding the RCT, said his troops conducted a battlefield handover with special forces commandos upon arrival.
"Last night (Saturday), the Commando Company Group neutralised an enemy force and we have deployed at very short notice to take over the situation," Major Koudelka said.
"We will be looking to posture our forces across the peninsula and in key population centres so we can reassure the civil population of their safety, reinforce security in the area and help protect our natural resources."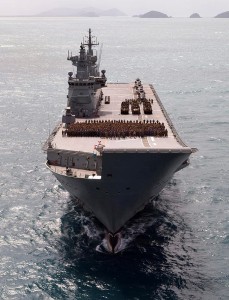 The RCT is operating under a joint task force, supported by a significant array of capabilities including a deployable joint-force headquarters (DJFHQ) element, Super Hornet fast jets, long-range reconnaissance teams, P3 Orion surveillance aircraft, Tiger helicopters, Hawk fighter aircraft and E-7 Wedgetail early warning aircraft.
"The Army is working very well with the Air Force. It's a learning experience, but the more we do it the more interoperable we become.
"Everyone here is mission focused and aware of what we need to get done, and we will work together to achieve it the best way we can."
On the east coast for Exercise Sea Raider, HMAS Canberra will be joined by the frigate HMAS Stuart off the Cowley Beach Training Area, north of Townsville.
Captain Jay Bannister, the Commander of the Amphibious Task Force (CATF) onboard Canberra said Sea Raider would certify the ARE ahead of the upcoming cyclone season for missions involving humanitarian aid, disaster relief and evacuation operations.
"Over the past few weeks, the ship has embarked about 700 troops, primarily based around the 2nd Battalion, The Royal Australian Regiment (2RAR) from Townsville and supported by elements from the 16th and 17thBrigades," Captain Bannister said.
"The forces include five medium lift helicopters (MRH90), landing craft and small boats, trucks, troop carriers and other vehicles, all embarked in the Canberra."
The next phase aims to culminate in certification of a capable and flexible integrated joint force able to undertake those unique amphibious-based missions.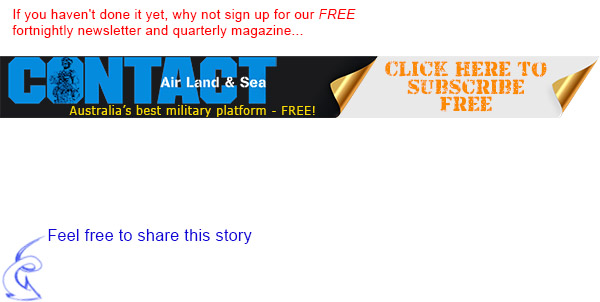 .

.
.

.

---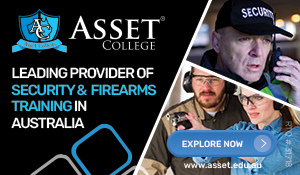 ...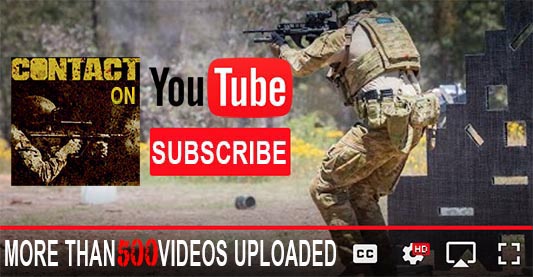 ---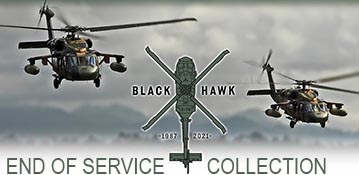 ...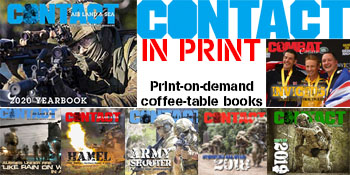 ---
.
.
6967 Total Views
1 Views Today