The kings of close contact

An Australian Army M1A1 Abrams tank and Armed Forces of the Philippines amphibious assault vehicles worked alongside each other during a combined amphibious assault as part of Exercise Alon at Zambales in the Philippines.
CAPTION: A ground combat element made up of ADF personnel, US Marines and Armed Forces of the Philippines soldiers on completion of a combined amphibious assault exercise during Exercise Alon in the Philippines. Story by Lieutenant Carolyn Martin. Photo by Lance Corporal Riley Blennerhasset.
A troop of M1A1 Abrams main battle tanks from the 2nd Cavalry Regiment were embarked in HMAS Canberra for Indo-Pacific Endeavour (IPE), which included Exercise Alon.
Commander Ground Combat Element Lieutenant Colonel Brent Hughes said the Australian and Philippines forces, with support from the United States Marine Corps, conducted a combined joint force entry operation during the amphibious assault exercise.
Hundreds of soldiers and marines, with their vehicles, were projected from Canberra into the area of operations by surface and air, demonstrating the interoperability between the combined force.

Tank Troop Leader Lieutenant Harry Selmes, from Bathurst, NSW, said the tank was taken ashore via Mexeflote landing craft.
"At 65 tonnes, they're heavy. The Mexeflote is just one of the many landing craft available to project forces ashore during amphibious operations. It was great to be able to demonstrate its capability at Zambales," Lieutenant Selmes said.
The Army is moving quickly to procure new littoral manoeuvre vessels as part of the Land Project 8170. The vessels will have the ability to project soldiers and armoured and unarmoured vehicles ashore independently, or as a part of an amphibious task group.
Last year, as part of IPE, the ADF embarked two Boxer combat reconnaissance vehicles with the Australian Amphibious Force in HMAS Adelaide.
This is not the first time Australian tanks have been deployed in the region. During Operation Oboe in 1945, tanks were pivotal to the liberation of Borneo. Years later in Vietnam, tanks proved themselves to be a vital element of the combined-arms team.
The concept of combined arms, where combat arms are mutually supported by one another, has been practised by the Army since World War 2. The Grant tank helped turn the tide at Buna and Sanananda in 1943 and 1944; the Matilda tank was well suited to the close jungle combat at Balikpapan in 1945; and the Centurion tank proved to be the point of difference at the Battle of Binh Ba in 1969.
In these examples, tanks, infantry, artillery and engineers fought together in complex terrain, often thick jungle or urban centres.
Lieutenant Selmes said they were life-savers.
"There's a view that tanks are too big, that they're not able to operate in close, complex terrain. The opinion is they won't be needed, that a lighter force is better," Lieutenant Selmes said.
"But when tanks are present on the battlefield, particularly in complex terrain, they save lives. They can have a massive and decisive effect.
"The basic concept of the tank hasn't changed – they are mobile, protected, with a large armament, which means they act as a force multiplier. The tank brings decisive firepower to the battlefield. They are the kings of close combat.
"Like anything in Army, we work best when we are employed as part of a combined-arms team, with infantry and artillery. That's why it's great to be here working with the Armed Forces of the Philippines. We bring the heavy armour to the table in this exercise.
"Being a tank commander has always been my dream. To so quickly be on an exercise overseas is really exciting for me and all the team."
.

.
.

.

---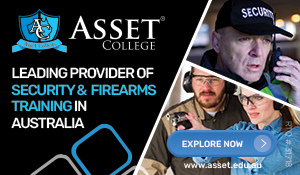 ...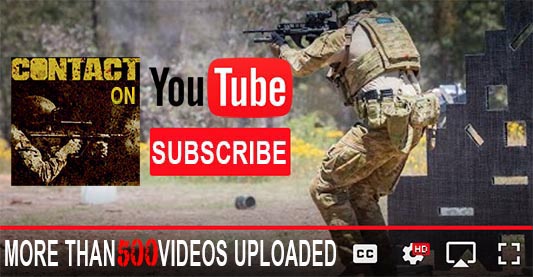 ---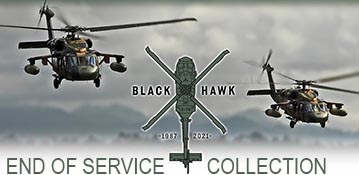 ...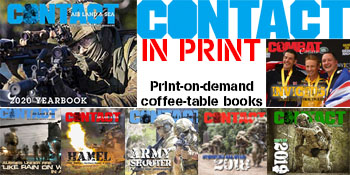 ---
.
.
1966 Total Views
30 Views Today