Rehearsal for Pacific Airshow Gold Coast

Pacific Airshow Gold Coast is set to take your breath away from 18 to 20 August 2023, as the sky over Surfers Paradise beach is transformed into the world's biggest stage — coming alive with displays of high-performance machines, awe-inspiring aerobatics and stunning manoeuvres.
CAPTION: An MV-22B Osprey rehearsing over Surfers Paradise for this weekend's Pacific Airshow Gold Coast. Photo by CONTACT stringer Christabel Migliorini. Follow Chrissie on Instagram.
Pacific Airshow Gold Coast founder Kevin Elliott said he was thrilled to announce the participation of a great variety of impressive aircraft from around the world, showcasing the cutting-edge capabilities of the Australian Defence Force and the United States military.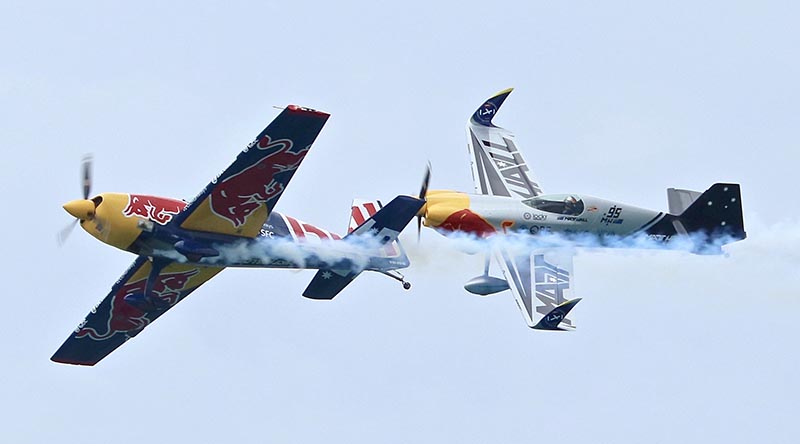 Emma McDonald and Matt Hall rehearse for Pacific Airshow Gold Coast at Surfers Paradise today. Photo by CONTACT stringer Christabel Migliorini. Follow Chrissie on Instagram.

"We are absolutely thrilled to have the support of the Australian Defence Force, showcasing key assets from their arsenal at our event," Mr Elliott said.
"The Royal Australian Air Force's commitment and participation is of particular significance given Pacific Airshow is the new kid on the block.
"Their presence will elevate the excitement felt on the Gold Coast and further reinforce our message of mateship between Australia and the United States," he said.
Among the star military attractions scheduled:
From Australian Defence:
RAAF F/A-18F Super Hornet: These Top Gun twin-seat fighters are capable of air interception, air combat, close air support of ground troops, and the interception of enemy supply lines, including shipping. Get ready for an exhilarating display of power and precision.
RAAF C-17A Globemaster III: Providing a logistics backbone for ADF operations, this impressive aircraft allows rapid deployment of troops, supplies, combat vehicles, heavy equipment and helicopters anywhere in the world. Witness this enormous aircraft demonstrate its versatility and strength as it showcases its capabilities during the airshow.
Air Force Roulettes: The highly skilled Air Force Roulettes aerobatic team will dazzle the crowd with their thrilling formations and precision flying. Don't miss their breathtaking performance that demonstrates the highest levels of skill and teamwork.
RAAF C130J Hercules: The mighty C130J Hercules will make its presence known with a thrilling flypast, showcasing its impressive capabilities as a versatile military transport aircraft.
Pacific Airshow attendees will also have the chance to experience the thrill of flying high-tech aircraft virtually through the Royal Australian Air Force Flight Simulator, explore the future of aviation with the Australian Air Force Cadets, and also discover exciting career paths and opportunities to join the Australian Defence Force.
From United States:
US Air Force KC-135R Stratotanker Demo Team: Jetting in from Washington State, making their debut in Australia, the KC-135 Stratotanker provides the core aerial refuelling capability for the United States Air Force and has excelled in this role for more than 60 years. This unique asset enhances the Air Force's capability to accomplish its primary mission of global reach. It also provides aerial refuelling support to Air Force, Navy, Marine Corps and allied nation aircraft. The KC-135 is also capable of transporting patients during aeromedical evacuations.
US Marine Corps MV-22B Osprey Demo: The MV-22B Osprey is a multi-engine, dual-piloted, vertical takeoff and landing (VTOL) tilt-rotor aircraft designed for combat, combat support, combat service support, and Special Operations missions worldwide.
US Air Force C-17A Globemaster III: The C-17 Globemaster III is the most flexible cargo aircraft to enter the airlift force. The C-17 is capable of rapid strategic delivery of troops and all types of cargo to main operating bases or directly to forward bases in the deployment area. The aircraft can perform tactical airlift and airdrop missions, and can transport litters (stretchers) and ambulatory patients during aeromedical evacuations. The inherent flexibility and performance of the C-17 force improve the ability of the total airlift system to fulfil the worldwide air mobility requirements of the United States.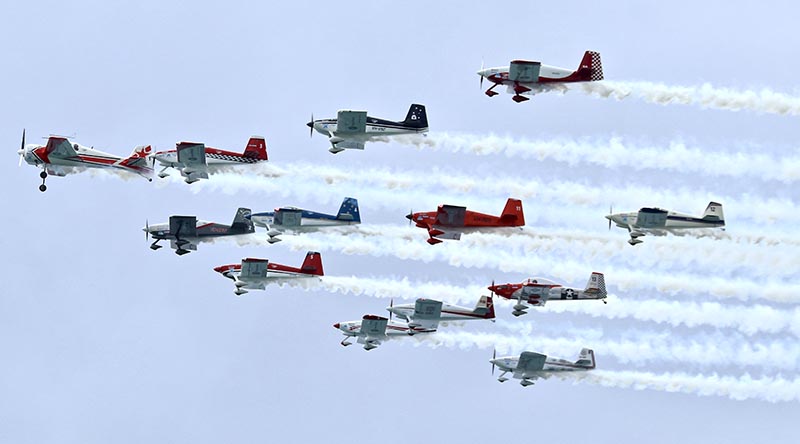 Photo by CONTACT stringer Christabel Migliorini. Follow Chrissie on Instagram.
Mr Elliott, who is also a pilot, said, what set this event apart from your 'typical airshow' was its unique setting, high tempo and diverse hospitality offerings.
"We offer something for everyone, including those who have never considered attending an airshow before.
"Pacific Airshow is a remote show, meaning it takes place over water as opposed to an airport, giving you the chance to watch the action from the comfort of the beach, listening to great music and commentary while surrounded by your family and friends, and in an amazing hospitality venue.
"We present performers in a cadence that really changes the whole airshow experience, which is what Pacific Airshow is all about.
"As one aviator finishes their display, another flies right in, and you have less than 60 seconds between performers.
"So, there's always something to see, always something in your face, always something new happening.
"It's something you have to experience to understand."
He said the recent release of Australia's Defence Strategic Review had reinforced Pacific Airshow's vision, providing an opportunity to showcase the Australian Defence Force's contemporary and historic capabilities to a vast demographic while attracting the next generation of motivated aviators.
"We are bringing this event to Australia at the ideal time to support the ADF's current recruiting efforts," Mr Elliott said.
"Furthermore, a successful inaugural Pacific Airshow will only strengthen the attraction to like-minded partner forces from the region and around the world.
"Our team has committed to making Pacific Airshow the largest annual event on the Gold Coast, providing a highly visible platform for demonstrating the strength of alliances, partnerships, and hosting foreign dignitaries."
Gold Coast Mayor Tom Tate, channelling his inner Maverick, declared, "I feel the need, the need for speed!"
"Pacific Airshow Gold Coast will be a spectacle like no other, where visitors and locals alike will witness stunning aerobatics and formation flying with incredible skill and precision," Mr Tate said.
"Keep looking up and you won't miss a beat.
"Having seen this event at Huntington Beach, I cannot wait to see it on our very own Gold Coast."
For full details and ticketing – visit pacificairshow.com
The Pacific Airshow Gold Coast is supported by Major Events Gold Coast and the Queensland Government through Tourism and Events Queensland.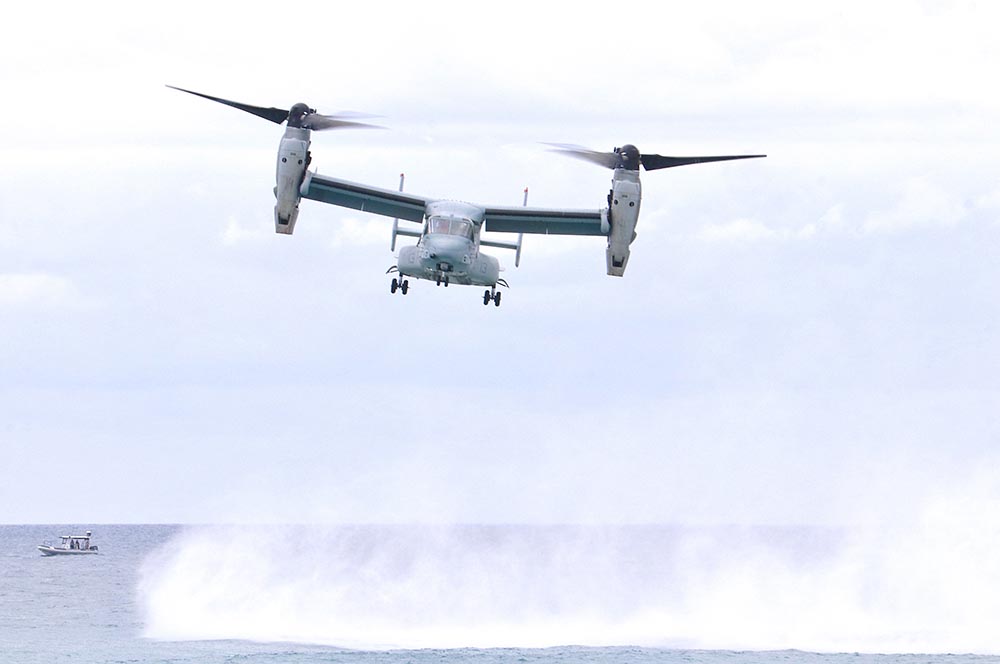 Photo by CONTACT stringer Christabel Migliorini. Follow Chrissie on Instagram.
.

.
.

.

---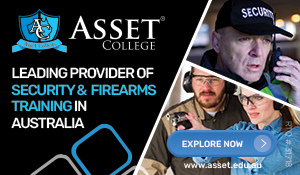 ...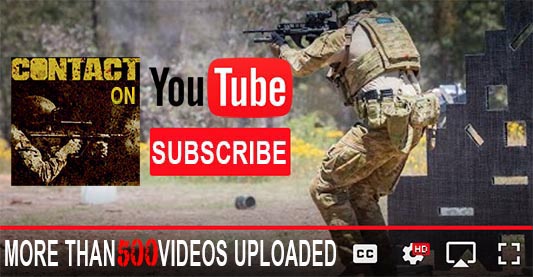 ---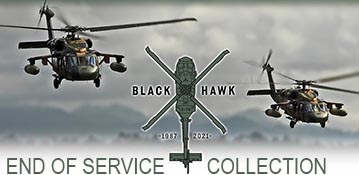 ...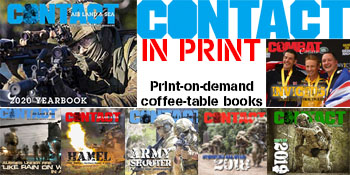 ---
.
.
6517 Total Views
8 Views Today