Moments that inspire future aviators

When a group of students were hosted at RAAF Base Amberley as part of the Australian Youth Aerospace Forum (AYAF), life came full circle for AYAF's 2023 Deputy Chair.
CAPTION: Leading Aircraftman Seth Bamblett, from 36 Squadron, explains the mechanical components of a C-17A Globemaster engine to AYAF students.
Leading Aircraftwoman Brianna Clark, an avionics technician at 36 Squadron, attended AYAF as a student in 2013, which was the first time she laid eyes on a C-17.
"The 36 Squadron static display solidified my childhood dream of working on that specific aircraft type in the future and set my entire aviation career in motion," Leading Aircraftwoman Clark said.
"As soon as I posted to Amberley in 2020, I applied for a volunteer position at the AYAF so I could share my RAAF journey and current career with like-minded students."

AYAF is an annual five-day live-in camp, organised by the Australian Youth Aerospace Association (AYAA), for students in years 10, 11 and 12.
The AYAA is a not-for-profit organisation, managed by volunteers, that promotes education, awareness and involvement in the aerospace industry through programs and projects for young people in Australia.
During their visit to RAAF Amberley, students engaged in STEM-focused discussions with the Air Force Drone Racing Team and were shown by members of 2 Security Forces Squadron how drones are used in practical field environments.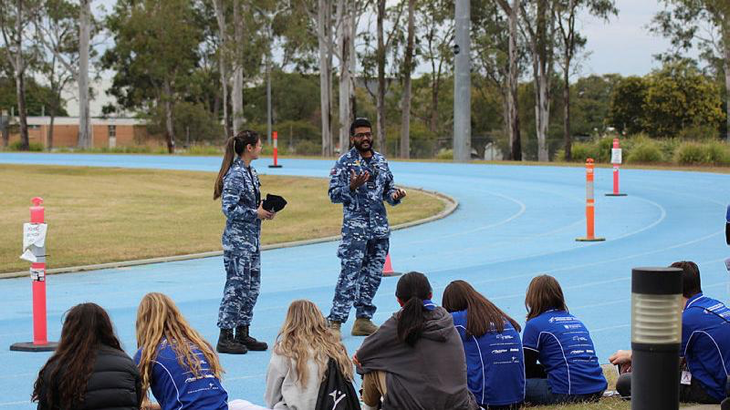 CAPTION: Flight Lieutenant Arun Soorian and Leading Aircraftwoman Jenny Phan share highlights of their RAAF careers and speak to AYAF delegates about the future of STEM within the ADF at RAAF Base Amberley.
Afterwards, just as Leading Aircraftwoman Clark received 10 years ago, maintenance personnel gave the students a tour of a C-17A Globemaster III from 36 Squadron.
For AYAF delegate Adam Towns, from Aviation High School, the Amberley tour was a highlight of the week-long forum in providing an invaluable insight into RAAF capability and careers in aviation.
"It has confirmed my desire to pursue aircraft maintenance engineering in the Air Force," Adam said.
Georgiana Georghiou, from Silkwood School, came away also feeling inspired to join the Air Force.
"It was a great opportunity to see that RAAF members are just normal, approachable people who are willing to lead me in the right direction," Georgiana said.
"It has taken away from the stereotype of the military and made it really inviting."
Getting to meet and talk to the Air Force Drone Racing Team made North Sydney Boys High School student, Rohan Healey aware that Air Force members can be afforded the space to pursue their interests within their work.
"It showed me the ease with which you can pursue your extra-curricular passions or hobbies and how it's supported by the Air Force," Rohan said.
Leading Aircraftwoman Clark described how being able to share her experiences of home-base maintenance and overseas deployments with the AYAF delegates is one of her career highlights.
"I am extremely passionate about ensuring that we give upcoming generations the opportunity to witness all Defence has to offer in both aviation and space domains, as I know exactly what it's like to chase a childhood dream."
.

.
.

.

---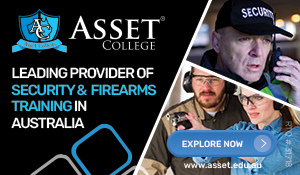 ...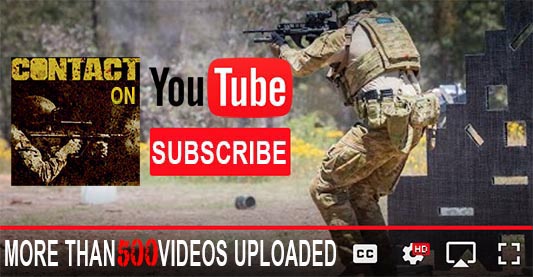 ---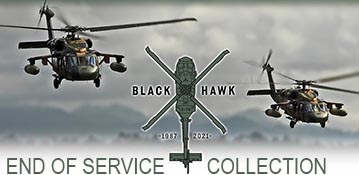 ...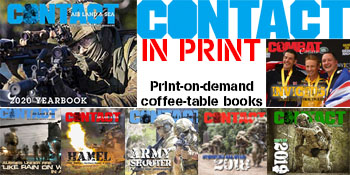 ---
.
.
554 Total Views
8 Views Today