International cadet returns to Duntroon as instructor
Share the post "International cadet returns to Duntroon as instructor"

Despite his formidable status on the rugby field and commanding stature, Papua New Guinea Defence Force (PNGDF) Captain Jonathon 'Tegs' Tegabwasa is widely known for his kind nature, approachable leadership and humble presence.
CAPTION: Papua New Guinea Defence Force officer Captain Jonathan Tegabwasa graduated from the Royal Military College at Duntroon, Canberra, as part of an international cadet exchange and has now returned to Duntroon to pass on his knowledge and experience as an instructor. Story by Captain Diana Jennings.
Captain Tegs enlisted into the PNGDF in 2013 and was selected to attend the Royal Military College-Duntroon (RMC-D) where he graduated in December 2014 and began an impressive career that proves the proverb 'Mum knows best'.
"Joining the Army was always on my mind, ever since high school, so I asked my mum if I could join straight away but she advised me to get a degree first," Captain Tegs said.
"I'm really appreciative of that advice now. I got a degree in communications and I believe it set me up for success."

Captain Tegs posted to the PNGDF's 2nd Battalion Royal Pacific Islands Regiment as a platoon commander and later as the unit adjutant.
His successive postings included aide de camp to the Chief of the Defence Force and instructor at the Joint Forces Academy.
A man of his word, Captain Tegs explained these roles were part of a career plan to achieve his goal of returning to Australia as an RMC-D instructor.
"As a cadet I always wanted to come back and be an instructor," he said.
"There's a board in the MI block that lists all the international instructors from each of the various countries and I simply told myself, 'I want to get my name on that board.'"
In 2022 he achieved that goal, posting to RMC-D as an international instructor.
"It's a unique experience to be on the other side this time and it's been an excellent working environment with the other instructors, most of whom I went through training with."
He explained that as a cadet, he understands firsthand the comfort that international instructors bring to the cadets as the challenges of military training were enhanced by an intense culture shock.
"When I was a cadet it was really comforting to have the PNGDF instructors to confide in because coming to Australia was a big culture shock on top of the military training," he said.
"I really try to support and include our other internationals from the region too, like Vanuatu, Fiji and East Timor because our cultures are similar and we speak the same language."
From mentoring lessons or taking part in social activities, Captain Tegs makes sure the international cadets are getting the support they need to succeed.
"Whether it's social barbeques or after-hours revision of TEWTS (tactical exercises without troops) over a KFC dinner, we always extend the invitation to our international brothers and sisters," he said.
Watching their success has been a highlight for Captain Tegs, who is somewhat of a cheerleader for the international cadets, ensuring he attends all of their graduation ceremonies to cheer them on.
"It's been great to attend all of the graduation balls and commissioning nights because there's always PNGDF cadets graduating and it's great to see them getting that pip pinned on," he said.
"They always introduce me to their families and it's been really rewarding to experience that and watch them become a part of the officer corps."
Captain Tegs' advice for future officer cadets is a something he holds himself to.
"My mantra has always been that you need to be humble," he said.
"While I have a degree and graduated from RMC, it's important to maintain respect for my peers and subordinates and remember you don't have all the knowledge."
Captain Tegs has no desire to swap his cams for a suit in the future, saying he is looking forward to the challenges that lie ahead.
"I see my career staying in Army and wherever it takes me. The Army presents opportunities that the corporate world just can't offer."
.

.
.

.

---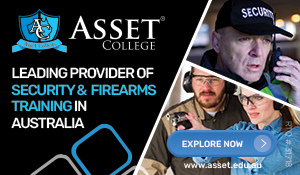 ...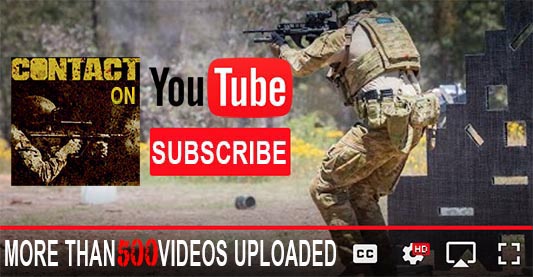 ---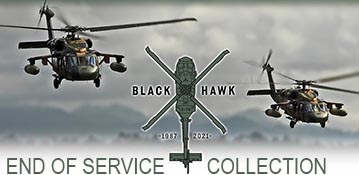 ...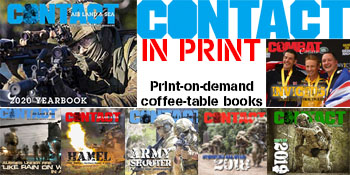 ---
.
.
Share the post "International cadet returns to Duntroon as instructor"
1701 Total Views
4 Views Today