BRIBES – $50k retention bonus and home-purchase support
Share the post "BRIBES – $50k retention bonus and home-purchase support"

Some Australian Defence Force personnel could be eligible for a $50,000 bonus payment for ongoing service, as part of a government commitment to investing in the growth and retention of a highly-skilled Defence workforce announced yesterday.
FILE PHOTO (2010): A vehicle mechanic from the Special Operations Task Group in Afghanistan repairs an all-terrain vehicle required by special-forces soldiers. Highly skilled technical tradesmen may be eligible for a new $50,000 retention bonus. Photo by Lieutenant Aaron Oldaker.
One of the six immediate priority areas identified in response to the Defence Strategic Review was the need to both grow and retain ADF personnel.
The government is moving to immediately respond to the review by investing approximately $400million to establish a Continuation Bonus initiative.
This initiative will be available to permanent ADF members at the end of their initial mandatory period of service, who have served a minimum of four years.

Near the completion of their initial contract, members could be eligible for a $50,000 bonus payment if they serve another three years.
Continuation Bonuses are expected to benefit approximately 3400 ADF personnel in the first three years of the scheme.
The bonus will be implemented from 2024 and reviewed after two years to ensure it is contributing to increased retention rates.
To complement this initiative, the government is also committing $2million this financial year for a review into Defence housing.
The government says it recognises the challenges facing all Australians when it comes to home ownership, but this was particularly prevalent for a mobile workforce such as the ADF.
Minister for Defence Richard Marles said the government was already delivering important reforms in this area, including through the $46.2million expansion of the Defence Home Ownership Assistance Scheme, announced at the October Budget.
"But we know there is more that can be done to improve these systems," Mr Marles said.
"It is clear that current Defence home ownership benefits are struggling to keep pace with the Australian property market and meet the changing needs of our service personnel and their families."
As an immediate priority Defence will:
consider the contemporary and future housing needs of ADF members;
review policies relating to defence residences and rental assistance against these needs; and,
review current home-ownership support benefits and policies, and identify new opportunities to encourage and enable home ownership for ADF members.
Mr Marles said the government deeply appreciated those who serve in the ADF and investing in those members and increasing the value proposition would support our service personnel and ensure Australia has the defence structure and posture needed to meet our strategic circumstances.
"When it comes to Defence our people are our greatest asset.
"We know Defence is facing greater challenges to recruit, retain and grow its workforce than it has for decades.
"The Albanese Government is steadfast in its commitment to achieving these goals, as outlined in our response to the Defence Strategic Review.
"There is a lot of work to be done, but these investments will be an important step towards ensuring we have the highly skilled Defence Force needed to keep Australians safe."
Minister for Defence Personnel Matt Keogh said it was no secret that in the current low unemployment environment it was more difficult than ever to recruit and retain staff.
"This bonus will ensure Defence retains its greatest capability – its people," Minister Keogh said.
Assistant Minister for Defence Matt Thistlethwaite said access to safe, suitable and affordable housing was fundamental to family wellbeing.
"We are committed to improving support to ADF members and their families to enter the housing market through greater housing flexibility, less mortgage stress and greater purchasing power," Mr Thistlethwaite said.
"This will help make Defence a workplace of choice for Australians.
"We need to ensure that ADF housing solutions prepare members for transition to civilian life, with home ownership a critical aspect of support."
EDITOR'S OPINION: Very little was included about the retention bonus the government is offering, except that it's $50,000 and will only be offered to 3400 individuals over three years. Since the ADF loses about 6000 people every year (18,000 over three years), it seems only a very select few will benefit – submariners, aircrew, some technical trades perhaps? Surely this will cause resentment in the ranks? Maybe even accelerate rather than slow discharges?
Maybe if Defence was actually an employer of choice and a good place to work, they wouldn't lose people so early.
.

.

---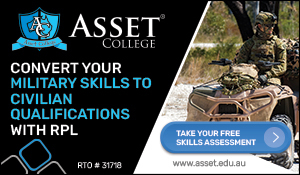 ...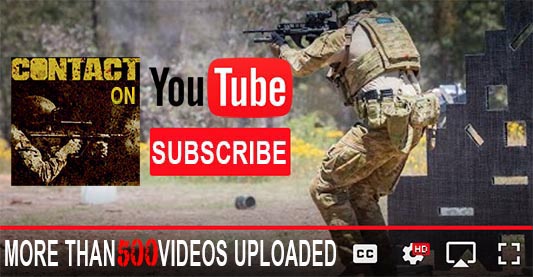 ---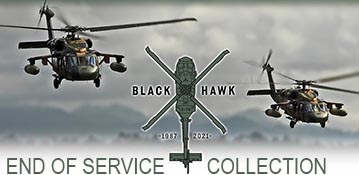 ...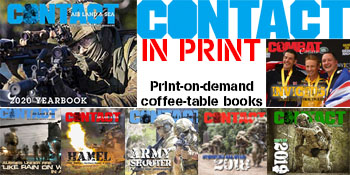 ---
.
.
Share the post "BRIBES – $50k retention bonus and home-purchase support"
5332 Total Views
18 Views Today