Advising among the atolls

Chief Petty Officer Lyndon Quirke counts his current posting as one of the most rewarding and challenging roles of his 33-year career.
CAPTION: Technical Adviser to the Kiribati Police Service Maritime Unit Chief Petty Officer Lyndon Quirke, right, and Commanding Officer RKS Teanoai II Superintendent Tom Redfern at Tarawa, Kiribati. Story by Lieutenant Carolyn Martin. Photo by Petty Officer Bradley Darvill.
He is two years into a three-year posting as Technical Adviser to the Kiribati Police Service (KPS) Maritime Unit, which has included patrols to the Line Islands and the Phoenix Islands.
These patrols included humanitarian assistance and disaster relief deliveries to outer islands, which had run low on food and essentials and a search-and-rescue in the Line Islands.
Chief Petty Officer Quirke took up the role during the pandemic, just as Australia was delivering Kiribati's Guardian-class patrol boat, RKS Teanoai II, under the Pacific Maritime Security Program (PMSP).

"It was a very nerve-wracking time for the crew because Kiribati was one of the last countries to have COVID-19," Chief Petty Officer Quirke said.
"No one had had COVID-19 in Kiribati, no one had left the island and they were suddenly coming face-to-face with it in the outside world."
Chief Petty Officer Quirke and the 21-member crew trained at Henderson in WA for three months, with only very limited interactions with the community once restrictions in WA eased.
He was grateful for the help of local physical training instructors who assisted him with team building exercises, mountain climbing and activities to keep crew morale high during a period of high uncertainty, restrictions and cultural differences for the crew.
When they completed training and received the all-clear to set sail for home, they were greeted with huge four-metre seas and sea-state four conditions.
After a short maintenance period in Darwin, Teanoai II and its crew set out on the 12-day sail to Kiribati.
"We had better seas, but we lost our air-conditioning five days out from Kiribati, and it reached 51 degrees on the deck. On arrival we had a mandatory 21-day isolation period in the harbour," Chief Petty Officer Quirke said.
PMSP is the cornerstone of Australia's defence engagement in the Pacific, ensuring Pacific partners can exercise their rights and interests over their vast maritime domain.
As Technical Adviser to the KPS Maritime Unit deployed under the PMSP, Chief Petty Officer Quirke advises the KPS crew on training, educational opportunities, mentoring and work and health and safety issues.
He also advises on maintenance of the vessel, paperwork and pastoral care duties when the crew is in Australia for training or maintenance periods.
There are 13 countries with technical advisers across the Pacific and Timor-Leste. There are future posting opportunities available for interested and suitable individuals.
Living far from Australia on an island near the equator has its challenges, but Chief Petty Officer Quirke said the key was to embrace the simple things.
"Discover a new passion or explore the outer islands. The fishing is good about an hour away from the densely populated capital of Tarawa," he said.
His wife Jodie was able to join him when Kiribati's borders reopened in May last year and said the posting was an opportunity for an accompanying spouse to enjoy the relaxed pace of island life.
He paid tribute to Jodie and children Emily, 22, and Dylan, 21, for supporting him throughout the years and enduring the long absences, missing birthdays, graduation ceremonies and significant milestones while he was away at sea and overseas.
He has loved the challenges of life on the atoll, the local people and has made friendships that will last a lifetime.
.

.
.

.

---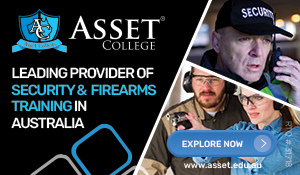 ...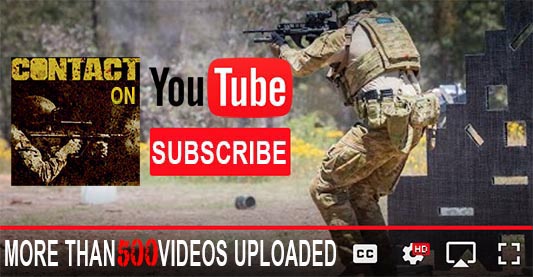 ---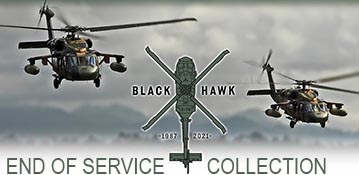 ...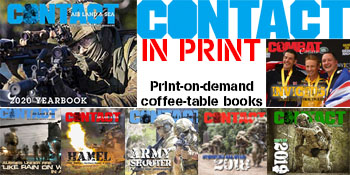 ---
.
.
1140 Total Views
6 Views Today