Inspiring Black Hawk delivers capability

Following the announcement Army will acquire UH-60M Black Hawks, Warrant Officer – Class 2 Max Bree spoke to three operators of the retired S70A-9 who, coincidentally, have all had an affinity with the aircraft since childhood. Among them was Lieutenant-Colonel Scott Dore.
---
CAPTION: Lieutenant-Colonel Scott Dore conducts pre-flight checks on an Afghan National Army UH-60 Black Hawk at Kandahar Airfield, Afghanistan in 2019. Story by Warrant Officer Class 2 Max Bree. Photo by Corporal Chris Beerens.
From combat landings to life-saving evacuation flights, there are few missions Lieutenant-Colonel Scott Dore hasn't flown in a Black Hawk.
He inserted and extracted soldiers as a new aircraft captain on his first deployment to Timor in 1999.
Then returned to Timor twice more and commanded the final Back Hawk deployment in 2012.

"Where there were soldiers in '99, there were Black Hawks," Lieutenant-Colonel Dore said.
"The Black Hawk really developed that reputation for delivering capability to Army."
While combat missions gave way to humanitarian work over the decade, Lieutenant-Colonel Dore said Black Hawks kept showing their value.
"We were saving lives, even in terrible weather," he said.
"The other UN helicopters couldn't take off, but Australian crews were able to save lives with the S-70 Black Hawks that other nations couldn't."
Lieutenant-Colonel Dore saw his first Black Hawk as a 10-year-old while visiting America. In awe of the modern aircraft, he was inspired to study harder and eventually joined the Army to specifically fly them.
Over the years, Lieutenant-Colonel Dore clocked more than 2400 hours behind a Black Hawk's controls, and continued to be impressed with its capability.
"It had lots of power for its size; we used to run out of cabin space before we ran out of power," he said.
"It had the power to pull you out of a bad situation."
Lieutenant-Colonel Dore said Black Hawks could handle difficult landings in challenging terrain, thanks to the fixed landing gear configuration.
"It didn't matter what ground you were landing on, you could get soldiers in and out safely," he said.
He described the Black Hawk as a "pilot's aircraft" due to tactile feedback through the controls.
"It let you know when it didn't like doing a certain manoeuvre. The feedback made it intuitive to fly," Lieutenant-Colonel Dore said.
From the outside, the incoming UH-60M Black Hawks look similar to Army's old S-70 models, but inside they feature digital cockpits and flight control systems, along with more advanced vibration absorbers.
They sport wider blades for increased performance at high altitudes, along with modern engines producing more power.
Lieutenant-Colonel Dore hopes to qualify on the new aircraft sometime in the future, but he did fly older Afghan Air Force Black Hawks with the same modern engines, during a deployment in 2019.
"People who've flown the UH-60M say it feels the same to fly. It's easy and they noted how powerful it was," Lt-Col Dore said.
While "futuristic" Black Hawks inspired a young Lieutenant-Colonel Dore in the '80s, the announcement of a modern update may have enthused his 15-year-old son.
"When I told him Army were going to buy Black Hawks he was very excited. I've seen a significant increase in his motivation to study," he said.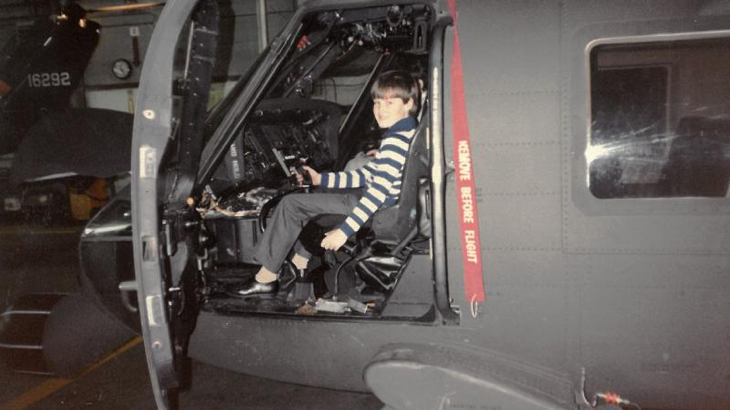 CAPTION: A young Scott Dore in the cockpit of an American Black Hawk in the US during the 1980s.
.

.
.

.

---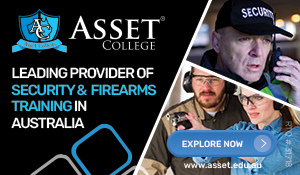 ...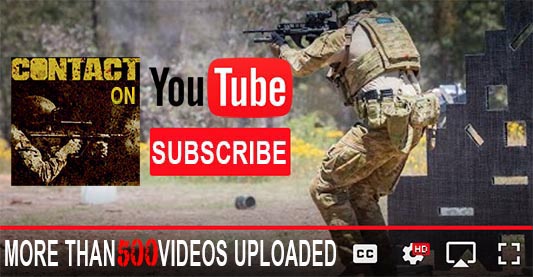 ---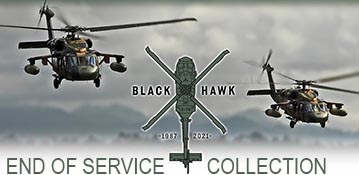 ...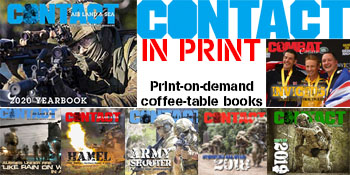 ---
.
.
2027 Total Views
4 Views Today