New Zealand expanding Ukraine military assistance package
Share the post "New Zealand expanding Ukraine military assistance package"

New Zealand Defence Force deployments to the United Kingdom and Europe in support of Ukraine's self-defence will continue into 2023.
CAPTION: NZDF personnel in the UK training Ukrainian soldiers in support of Ukraine's self-defence. NZDF photo.
Commander Joint Forces New Zealand Rear Admiral Jim Gilmour said that with the extensions announced today by the Government, NZDF personnel would continue to play their part in international efforts to support Ukraine's self-defence against Russia's invasion.
"The professionalism, dedication and commitment of our personnel has been recognised by our partners, and they'll continue to work with purpose to have an impact on Ukraine's ability to defend itself."
Announced today:

An infantry training team of up to 66 NZDF personnel to conduct training of Ukrainian Armed Forces soldiers, in the UK, with the deployment due to be completed by 31 July, 2023.
The deployment of up to 12 NZDF intelligence personnel in the UK, as well as the NZDF's New Zealand-based open source intelligence staff, will be extended through to 30 June, 2023, and there will be two additional support positions in the UK.
Up to eight additional NZDF personnel will be deployed to command and support the NZDF personnel based in Europe supporting Ukraine's self-defence.
Logistics support will recommence with the deployment of four personnel to a logistics hub in Europe, until 30 June, 2023.
The deployment of NZDF personnel in liaison-officer roles will also be extended through to 30 June, 2023.
There are currently 135 NZDF personnel deployed to the UK and Europe in support of Ukraine's self-defence.
This includes 120 NZ Army personnel delivering training as part of the UK-led Operation Interflex, training Ukrainian recruits.
They are split into two training teams: Kiwi Team 1 made up of personnel from Royal New Zealand Infantry Regiment (RNZIR) based in Linton, and Kiwi Team 2 of Burnham-based 2/1 RNZIR personnel.
They are delivering a five-week Infantry Basic Combat Course designed to increase survivability and lethality on the battlefield.
The training is broken down into a basic introduction to soldiering, tactical exercises, range practices and live field firing. It covers weapon handling, combat first aid, operational law, field-craft, offensive and defensive operations, and marksmanship.
The NZDF training teams are in their second rotation of training. The first group of more than 320 recruits trained by the New Zealanders have returned to Ukraine to defend their country.
A second group, also of more than 320 recruits, are part way through their training in the UK with the Kiwi teams.
Once they have completed their course, the Ukrainian soldiers either continue with specialised training in other roles with some likely to deploy on the battlefield.
Major Tom Kelly, the Senior National Officer of the NZ Army training teams in the UK, said they felt a deep sense of purpose and responsibility for the Armed Forces of Ukraine recruits, and were working tirelessly to deliver the training and prepare the Ukrainians for the fight that lay ahead.
"The New Zealand training teams have integrated seamlessly with the Ukrainian training audiences, the recruits having responded very well to the New Zealand soldiers and officers instructing them. The humility, dedication and professionalism our soldiers and officers display is being noticed and is having an impact on the battlefield."
The two infantry training teams will return to New Zealand in December. The main body of the third infantry training team will deploy in January, commencing training soon after arrival in the UK.
NZDF deployments in support of Ukraine have included a C-130 Hercules and air detachment, intelligence staff, liaison officers, logistics support to cohere and coordinate distribution of military aid, plus an artillery training team and the two infantry training teams instructing Ukrainian Armed Forces personnel.
.

.
.

.

---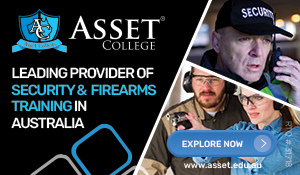 ...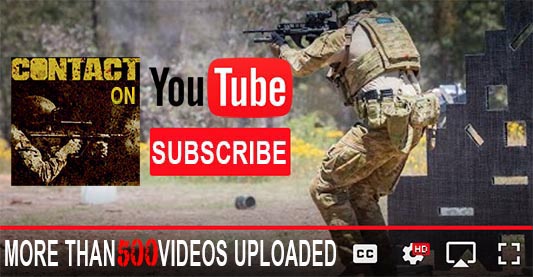 ---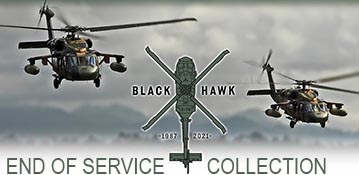 ...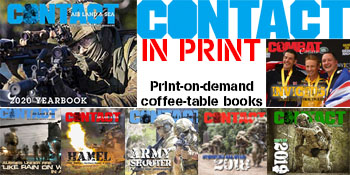 ---
.
.
Share the post "New Zealand expanding Ukraine military assistance package"
2513 Total Views
6 Views Today