Dual linguist's posting a first

What started as a childhood interest in Indonesian culture led to Major Michael Kiting becoming the first Australian and international instructor at the country's military college.
CAPTION: Australian Army Major Michael Kiting briefs cadets at Indonesia's military officer training college, Akademi Militer in Central Java. Story by Corporal Veronica O'Hara.
As a child, Major Kiting developed an interest in the language, thanks to his father's heritage and family holidays to Indonesia.
He studied Bahasa Indonesia throughout school and later at the Defence Force School of Languages.
During his course, he won an Indonesian-speaking competition in Melbourne hosted annually by the embassy, then represented Australia during an international competition in Jakarta.

His third-place international finish put Major Kiting in Army's spotlight for an inaugural instructor at Indonesia's military officer training college, Akademi Militer (Akmil).
The instructor exchange between Royal Military College (RMC) Australia and Akmil began in 2019 after the chiefs of both armies discussed the idea.
After completing language training, Major Kiting moved his family to the academy in Magelang, Central Java.
Cadets at Akmil study a four-year program, with about 400 cadets in each year group.
Major Kiting likened it to the Australian Defence Force Academy, RMC and Regimental Officer Basic Course combined, and was inspired by the enthusiasm and patriotism of Akmil's cadets.
Major Kiting enjoyed their traditional instruments and dances being blended into their education via extracurricular training.
"It's inspiring to see the different cultures come together, drawn from areas such as Java, Sumatra, Bali and Kalimantan," he said.
His role is a mix of tactics instruction and exposing cadets to conversational English.
He found, despite their reasonable grasp of English, many were hesitant to use the language for fear of misinterpretation.
"I teach tactics in English, so cadets are exposed to a native speaker while they learn topics they are familiar with," Major Kiting said.
"I also mix in Indonesian to minimise confusion. But with staff members, I mostly speak Indonesian."
His wife Josi's enthusiasm in supporting Indigenous people while nursing on Palm Island near Townsville helped Major Kiting realise his passion for international engagement and Indigenous support.
During the coronavirus pandemic, Major Kiting and his family returned to Canberra.
While waiting to return to Indonesia, he instructed at RMC and temporarily filled an international engagement position at Army Headquarters before being reinstated to the Akmil position with an extension to 2023.
Also for the first time, two fourth-year Akmil cadets are studying at RMC this year and are due to graduate in mid-2023.
.

.

---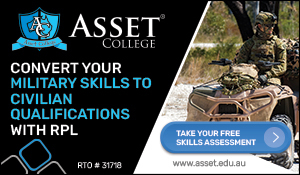 ...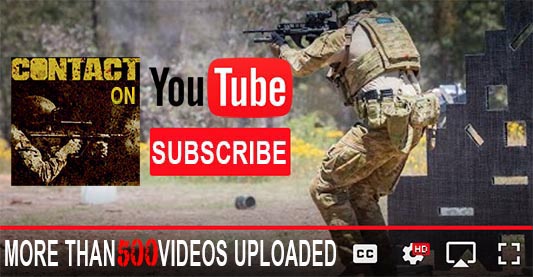 ---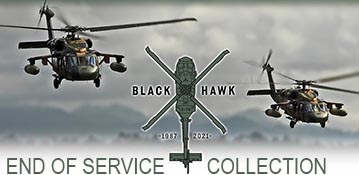 ...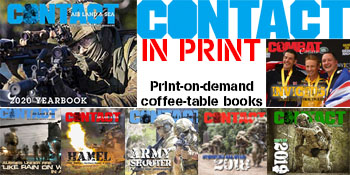 ---
.
.
564 Total Views
2 Views Today