Teaching dogs to detect and protect

With tails wagging and snouts at the ready, explosive detection dogs (EDDs) are more than just cute faces. These canines and their handlers provide Defence with a specialist capability employed to save lives.
CAPTION: Explosive Detection Dog Archie from the 3rd Combat Engineer Regiment undergoes agility training on 20 September 2022 at Lavarack Barracks, Townsville. Story by Captain Diana Jennings. Photo by Brigadier Guy Sadler.
The 3rd Combat Engineer Regiment at Lavarack Barracks delivers a range of niche capabilities, from demolition to construction, bridging, chemical hazard detection and reduction, as well as a highly trained EDD section.
Section commander Corporal Chris Latimer said his team was constantly training in a range of different environments to ensure the dogs and handlers were challenged and enhancing their skills.
"We train our dogs in the detection of explosives, ammunition and weapon caches, so their daily training includes search, agility and odour recognition," Corporal Latimer said.

"We often go to various civilian venues around Townsville as well as military training areas to train so that the dogs understand when the harness goes on, it's time to work and look for that target odour."
Conducting search training at large event spaces such as the Townsville Casino, Entertainment Centre and on public transport, enables the EDD teams to be used at public or VIP events, as well as combat exercises and operations.
"Working as part of the G20 Summit and Commonwealth Games was one of my standout moments as a handler, and I hope to support the upcoming Olympics," Corporal Latimer said.
"Our section operates in most field environments. We are attached to a section or battle group and have deployed on almost every exercise, from the Townsville field training area all the way to Shoalwater Bay and even on naval ships."
While the environments may be different, the dogs and their handlers remained focused on one objective – to keep others safe.
"When attached to a section on exercise we are mostly used to provide support in route search, personnel search, threat identification and battlefield clearances," Corporal Latimer said.
"I'm always setting up different searches with altered time frames at different times of the day and with changing target odours.
"We don't just do the generic search. We break down a lot of our training into small individual training sessions, so that when we combine it as one we get the best out of our dogs."
Ever since 2012, when he first worked alongside the EDD section as a combat engineer in Darwin, Corporal Latimer knew he wanted to pursue a career as a dog handler.
Completing his EDD basic course in 2016, Corporal Latimer hasn't looked back and is extremely proud of his dog, Pablo.
"I started training Pablo in 2019 and it's a pretty proud moment when your dog executes and finds a target odour. You spend all that time training for it all to be executed perfectly," he said.
"It's cool to go on exercise with your best mate; they go everywhere with you, so it's a pretty good job."
The future is looking bright for the section as they have recently taken on a fluffy new addition to the team, EDD Ash, a clever border collie who is picking up the training like a natural.
.

.

---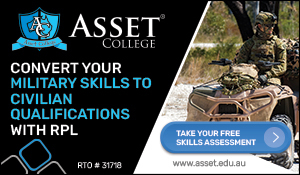 ...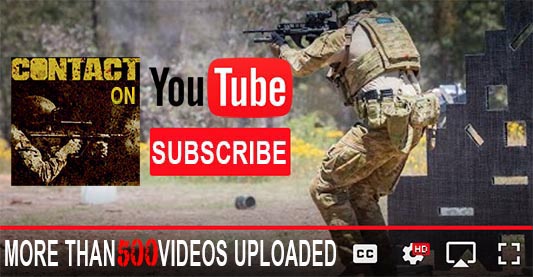 ---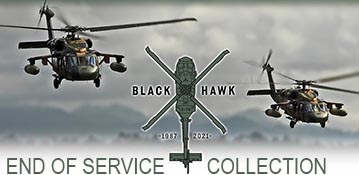 ...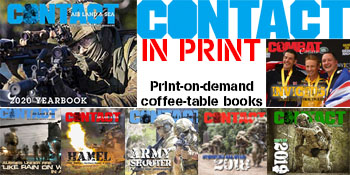 ---
.
.
1173 Total Views
2 Views Today