Why did Defence re-issue plea to be nice to soldiers on COVID-19 isolation tasks?
Share the post "Why did Defence re-issue plea to be nice to soldiers on COVID-19 isolation tasks?"

For some strange reason we can only guess at, Defence today re-issued the message from Commander COVID-19 task force – with only one (significant?) change.
The message, first published on Saturday 28 March and written in light of the impending (future) ramp-up of Defence's involvement in compulsory isolation of travellers in hotels, this morning jumped to the top of the 'new stories' list on the Defence news site – but the ONLY change made was to the publication date – now 31 March.
Non of the text was altered to reflect that the ramp-up went (past tense) ahead as planned on Saturday night, or that it went well or swimmingly (though we have seen one Facebook video that surely sent PR-peoples' blood pressure into orbit – and maybe precipitated this back-to-the-future plea to be nice).
Why would Defence republish an old story, with a new date, after a significant event without reflecting (with positive PR spin) on the success of that event?
Possibly because they feel a need to reinforce the message contained therein?

A message that says 'for what we are about to do, please forgive us – we're just doing our job'.
And, having done our job, let's draw attention to the fact it may not have gone swimmingly by re-appealing to the public for their support (in future tense after the fact!).
Look – I genuinely hate that I am spiralling down a negative wormhole in relation to all this.
But that is the absolute inevitable consequence of an information vacuum in a crisis.
Every PR professional of any level of expertise knows this – so I know this information lockdown is not of Defence PR's making.
But they are the ones carrying the can, and sooner or later, someone needs to step up and be assertive – and fix this.
Also, I just want to re-assure anyone reading this, that I am absolutely and solely attacking the decision makers in this regard.
I am 100% behind the men and women in uniform out there doing what's been asked of them in very trying times.
Below is Defence's daily update, as of 9am 31 March 2020
National
About 400 Australian Defence Force personnel are supporting the states and territories.
Current nation-wide Defence support includes:

Reconnaissance and planning support teams to all state and territory governments to assist with emergency response planning.
Contact tracing teams to work with authorities in all states and territories if requested. The ADF is currently supporting New South Wales, Victoria, Queensland, Western Australia, Tasmania* and the Northern Territory, with teams ready to support South Australia and the ACT if requested.
The ADF is currently established at Sydney, Brisbane and Cairns airports to support mandatory quarantine arrangements for air arrivals into Australia.

The ADF will not be authorised as law-enforcement officers as this remains the responsibility of the states and territories.
Additionally, the ADF:

Has established the three-star-led COVID-19 task force to coordinate Defence's contribution to whole-of-government efforts and manage its people.
Is supporting Emergency Management Australia-led (EMA) planning for the National Communicable Disease Incidence of National Significance Plan in response to COVID-19.
Is supporting the Department of Health with logistics and specialist staff.
Has provided health, logistics and movements support to the Department of Foreign Affairs and Trade and the Australian Border Force repatriation and care of Australian Nationals on Christmas Island and Howard Springs via RAAF bases Learmonth and Darwin.
Has been supplying clinical and epidemiological support to the Department of Health National Incident Room since early February 2020.
New South Wales
About 70 ADF personnel have deployed to support state police quarantine and self-isolation directions at Sydney Airport and several local hotels.
Since March 26, 15 soldiers from the Army have been assisting the Foodbank charity, based in Bankstown, Sydney. The soldiers are helping to pack food parcels for people who have been required to self-isolate and have no means to secure their own food supply.
Queensland
About a dozen ADF personnel have deployed to support state police quarantine and self-isolation directions at Brisbane and Cairns airports and a hotel in Cairns.
Victoria
Defence provided a small team of highly qualified engineering maintenance specialists to a surgical face mask factory in Lemnos, Victoria until supplementary civilian workers can be recruited.
Western Australia
50 ADF personnel have been approved to deploy in Western Australia to support quarantine measures for new arrivals. A small numbers have already supported the movement of baggage from Fremantle to Perth Airport and Rottnest Island Ferry Terminal.
Northern Territory
The ADF is providing logistics, communications and medic support to the NT Police at three Northern Territory border control locations on the Stuart, the Barkly and the Victoria Highways.

The logistics are focused on catering and other sustainment operations for the NT Police in the remote locations.
The communications support will assist police data and voice transmission in the remote locations with limited reception.
The medic support will assist police in the health screening of civilians who are trafficking through the areas.
ADF personnel are not involved in the enforcement of border controls.
South Australia
Tasmania
No state-specific tasks [despite saying above that they had a contact-tracing team working with authorities in Tasmania].
Australian Capital Territory
.
.
.
.
.

.
.

.

---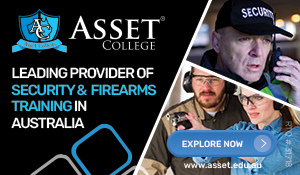 ...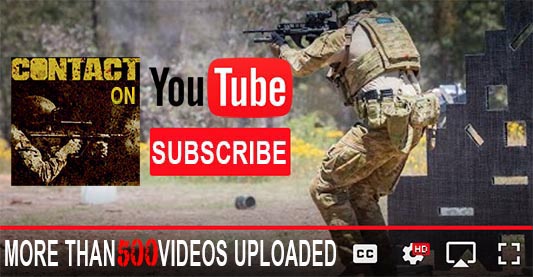 ---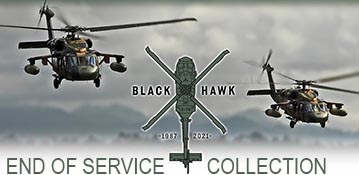 ...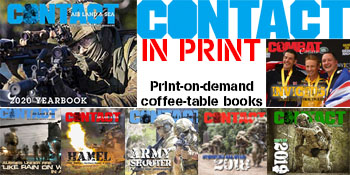 ---
.
.
Share the post "Why did Defence re-issue plea to be nice to soldiers on COVID-19 isolation tasks?"
9338 Total Views
2 Views Today