Sapper Donald Currie is not your average plumber.
CAPTION: Sapper Donald Currie, a Plumber from 6th Engineer Support Regiment, works on the construction of an Independent Youth Centre in Gapuwiyak, NT. Story by Captain Evita Ryan. Photo by Corporal Lucas Petersen.
The son of a Yugambeh man from the tribe of Mununjahli in Bundjalung Nation, near Beaudesert in Queensland, Sapper Currie felt inspired to follow in the footsteps of his grandfather Private Cyril Currie, who served in the 2nd Australian Imperial Force.
Originally intending to enlist in the Royal Australian Infantry Corps in early 2018, the qualified plumber changed his mind and enlisted in the Royal Australian Engineer Corps after learning that plumbers were a critical trade in the Australian Army.
As Sapper Currie left his family home in Aspley to complete the ADF Indigenous Pre-recruit Program at RAAF Base Wagga, followed by soldier training at the Army Recruit Training Centre, Kapooka in mid-August 2018, his eldest sister's parting words were clear: "You come back as an Australian soldier, my boy."

Four months later, Sapper Currie graduated not only as an Australia Soldier, but was named the most outstanding recruit of his pre-recruit course.
"Those four months away were really tough, as my sister was going through chemo treatment for cancer at the time," Sapper Currie said.
"It was an honour to receive the award for best recruit – not so much for me in hindsight, but an honour for my family."
In 2019, Sapper Currie started Initial Employment Training at the School of Military Engineering and was posted to 6th Engineer Support Regiment at RAAF Base Amberley in Queensland in late 2020.
Within four months, Sapper Currie found himself on his first deployment overseas in support of the Tropical Cyclone Yasa recovery efforts to rebuild a local school.
"It was sad seeing what the cyclone had destroyed," Sapper Currie said.
"Even though their homes were destroyed, all the lovely people had big smiles on their faces. Experiences like that are really humbling."
While deployed to Fiji in November 2021, Sapper Currie learnt that he'd been awarded the Royal Australian Engineers Award for the Most Outstanding Sapper for 2021.
"I was blown away when I found out that I'd been awarded Most Outstanding Sapper," Sapper Currie said.
"I was in Fiji at the time and I wondered if I deserved it. But then I remembered that I never said no to any tasks, exercises or developmental opportunities. I was motivated to help out anywhere I could."
Then in late 2021, Sapper Currie was awarded a commendation by the 6th Engineer Support Regiment's Commanding Officer for exemplary service in support of the regiment and presented with the Soldier's Medallion for exemplary service as a plumber while posted to the regiment.
"To be awarded Most Outstanding Sapper and receive a commendation as well as the Soldier's Medallion was the best feeling," Sapper Currie said.
"I don't know that anyone's ever gotten that trifecta before. I couldn't believe it. I'm very proud of that."
Now deployed on what Sapper Currie hopes will be the first of many deployments to the Army Aboriginal Community Assistance Program, (AACAP) he is enjoying not only his plumbing role but assisting other trades and learning about the Yolngu culture of East Arnhem Land in the Northern Territory.
"I'm blessed to be here for AACAP. I love helping the other trades and learning from them about the skills they bring to their trade," he said.
"My main focus on AACAP is the job site for the Independent Youth Centre in Gapuwiyak, but engaging with the community is on my mind all the time as well.
"We're hoping to get an Army team together to play in the local AFL comp. They're going to smash us but it'll be about having fun and we'll get a bit of cardio up at the same time."
.

.

---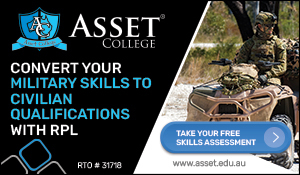 ...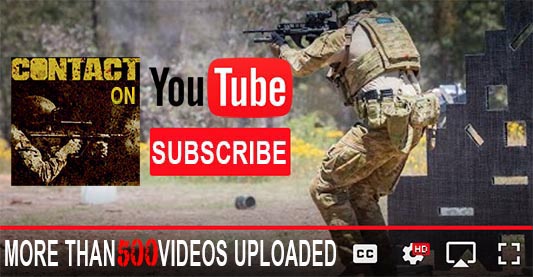 ---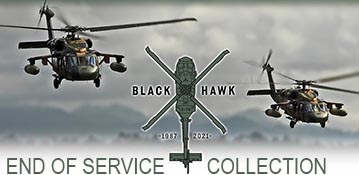 ...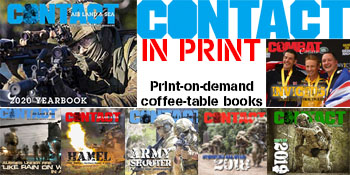 ---
.
.
876 Total Views
4 Views Today