It was Navy's night at the 2022 Women in Defence Awards, with five RAN members recognised for their outstanding achievements.
CAPTION: Petty Officer Sara Clarke, Lieutenant Commander Victoria Jnitova, Lieutenant Commander Cerys Joyce, Rear Admiral Wendy Malcolm and Commander Penelope Twemlow with their Women in Defence Awards. Story by Sub Lieutenant Tahlia Merigan.
In the biggest award of the night, Rear Admiral Wendy Malcolm, Head of Maritime Systems, was inducted into the Women in Defence Hall of Fame.
Navy members also received awards in the categories of engineering, research and development, technical trade, and people and culture.
Rear Admiral Malcolm was recognised for her dedication to Defence and remarkable 35-year career in Navy, which includes being awarded a Conspicuous Service Medal in 2015 and recently being appointed a Member of the Order of Australia (AM).

Rear Admiral Malcolm said her first thought on hearing she would be inducted into the Hall of Fame was, "I'm not actually done yet – I've still got a lot of stuff I want to do."
She said: "The importance of the awards is celebrating women and the uniqueness of what we all bring to the table and to deliver our defence capability."
Navy's other award winners were Lieutenant Commander Cerys Joyce for engineering, Petty Officer Electronic Technician Submarines Sara Clarke in the technical trade category, Commander Penelope Twemlow in the people and culture category, and Lieutenant Commander Victoria Jnitova for research and development.
Lieutenant Commander Joyce was recognised for her work to enhance the MH60-R Romeo helicopter capability, while posted to 725SQN in 2021.
Lieutenant Commander Joyce oversaw several key projects that enhanced the Romeo capability, including the acquisition of facilities to improve component repair practices and availability, and advancing Aircraft technician skill levels.
Judges also took into account her mentoring role that directly resulted in more female engineers joining the Navy.
"It's a great honour to be recognised amongst such talented women in the Defence sector," she said.
Lieutenant Commander Jnitova was recognised as the most outstanding individual for academic research in Defence.
Lieutenant Commander Jnitova successfully developed, piloted, refined and verified a survey to help training establishments to better focus and attain necessary knowledge, skills and attitudes.
The survey is now being trialled in the UK Joint Services Command and Staff College and other Defence colleges.
"I'm extremely happy as this gives more credibility to the project and potentially opens the doors to further and deeper developments," said Lieutenant Commander Jnitova, who is also the 2022 CDF Scholar.
Petty Officer Electronic Technician Submarines Clarke is one of two female electronic technicians within the Submarine Force.
She plans to become the first female submariner to obtain her Technical Charge Qualification this year, and is studying a Bachelor of Health Science at Curtin University.
"I feel really grateful to stand up here not just as a female technician but also as a submariner," Petty Officer Clarke told the Awards night audience.
"I know I work hard and know my team work hard and I'm really grateful. We make a lot of sacrifices."
Commander Twemlow was recognised for developing initiatives to support women in the Defence community. She is a Director at Pricewaterhouse Coopers within the Defence portfolio and also chairs Women in Power, a not-for-profit with the mission to promote and empower women.
"I don't need recognition for the work I do as empowering individuals to be bigger and better for tomorrow is what I get a kick out of and it drives me to keep doing what I do," Commander Twemlow said.
"In saying that, the recognition does feel wonderful and it provides the opportunity to put the spotlight on key issues in our community in order to break down stigmas and overcome bias."
.

.

---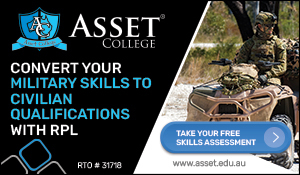 ...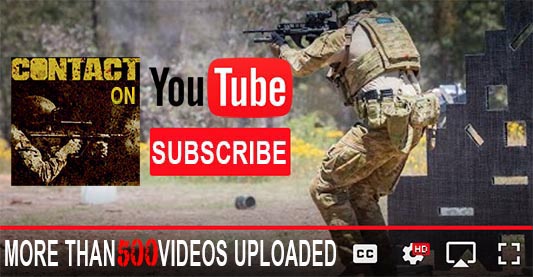 ---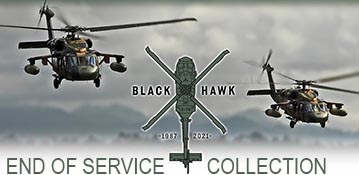 ...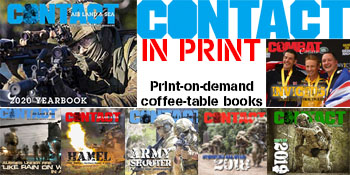 ---
.
.
1179 Total Views
4 Views Today