Communication key on combined exercise

Far from the cool weather at home in Canberra, Australian Army Corporal Aiko Gabriel recently patrolled the austere terrain of the Northern Territory alongside soldiers from the Armed Forces of the Philippines.
CAPTION: Australian Army Corporal Aiko Gabriel, right, with Philippine Army Private First Class John Paul Madriaga, left, and 1st Lieutenant Karl Philip A.Amantillo during Exercise Predators Run. Story by Major Megan McDermott. Photo by Corporal Dustin Anderson.
The intelligence analyst was participating in Exercise Predators Run as a linguist.
The 1st Brigade's annual combined arms activity at the Mount Bundey training area included international partners from the Philippines, Malaysia and the United States.
"For me this is an incredible experience, it's the first time I have supported a major exercise as a linguist using my native language," Corporal Gabriel said.

"Part of my role is to fill the gaps," she said, "making sure that when the tactical commanders go into orders they understand what is being said, or if there are any expressions that are difficult to understand then we can translate.
"In terms of language, the Australian accent and use of slang can be particularly challenging for the Filipino soldiers, but other than that, communication between the two forces has been quite good."
More than 90 Philippine Army soldiers participated in the exercise, as well as a small contingent from the Philippine Special Forces.
Over two weeks they integrated with Darwin's 5th Battalion, Royal Australian Regiment, as part of Battle Group Tiger.
For Corporal Gabriel, it was hard work, spending long hours operating in the heat as the battle group manoeuvred as part of the larger brigade formation to defeat the fictional enemy.
Key to their success was clear communication between the participating multinational forces.
"It's been great seeing the soldiers and officers having a yarn and getting along – it's all about relationship-building and getting to know one another," Corporal Gabriel said.
Born and raised in the Philippines north of Manila, Corporal Gabriel moved to Australia with her four siblings when she was 17.
She joined the Army 10 years later, looking for a stable career with opportunity for advancement.
"For 10 years I struggled to find my calling, trying my hand at various office jobs, studying psychology, and also nursing, but nothing stuck," she said.
"I've since had so many great opportunities with the Army, and I love that in the Army I am always learning in everything that I do, including on this exercise."
The exercise finished on September 5.
.

.

---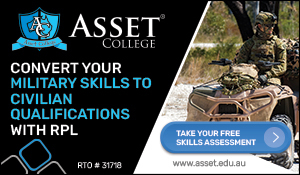 ...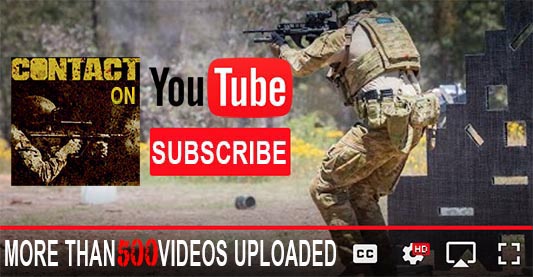 ---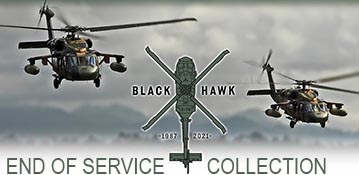 ...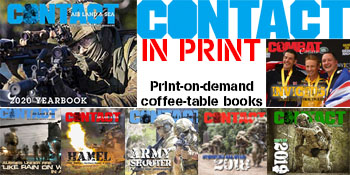 ---
.
.
2095 Total Views
2 Views Today