New Chief of Navy takes the helm

Chief of Navy Vice Admiral Mark Hammond is energised and eager to get on with the huge task he has been entrusted with to lead the 15,000 people in the Royal Australian Navy (RAN).
CAPTION: Navy Cadet Chief Petty Officer Rory Jacket, left, congratulates Vice Admiral Mark Hammond after the Chief of Navy Change of Command Ceremony at Russell Offices, Canberra. Photo by Lieutenant Carolyn Martin and Lieutenant Brendan Trembath.
There is much to do, including growing the Navy to 21000 and ensuring they have the capabilities they need to succeed in a maritime environment rapidly increasing in its complexity.
In our first interview with the incoming Chief, we asked him to look back on his 35-year career in the Navy and reveal some of the highs and lows of his life in a blue suit thus far.
He was just a skinny kid from Ingle Farm, Adelaide, when he started out life in the Navy at the RAN Recruit School at HMAS Cerberus.

Vice Admiral Hammond is the second Chief of Navy in 121 years to begin their career as a sailor not an officer.
He was an electronics technician prior to commissioning as a naval officer in 1988.
"I sat my officer selection board while posted to HMAS Swan. The ship landed me for a week to conduct the board. After that I had my first helicopter ride. They flew me from HMAS Stirling to Perth Airport then out to join the Fleet. They winched me down on to HMAS Swan and I've got to say that experience in itself was probably the kicker that told me I really wanted to make a career out of this," he said.
After initial Officer-of-the-Watch training, Vice Admiral Hammond went on to volunteer for submarine service and qualified in Oberon-class submarines in 1994, before joining HMAS Collins as navigating officer in 1996 during First of Class trials for the Collins-class submarine.
"Qualifying as a submariner was one of the most rewarding and challenging experiences I've had. Training on the old Oberon-class submarines you were expected to know everything about every system," he said.
"I remember a two-week period at HMAS Stirling where a colleague and I grabbed some camp stretchers, we put them in an office with sleeping bags on the wharf and we crawled over that submarine every day, every night, tracing systems, doing the drawings and really tried to accelerate our training."
Persistence like that has resulted in Vice Admiral Hammond being selected for a variety of roles from Assistant Naval Attaché in Washington DC, Liaison Officer to the Chairman of the US Joint Chiefs of Staff at the Pentagon, Deputy Chief of Navy and Commander Australian Fleet.
"One of the great strengths of our organisation is it throws opportunity your way. I firmly believe that if you work hard enough, you get a little bit of luck and you seize the opportunities that come your way, there's no limit to what a member of the Royal Australian Navy can achieve," he said.
Vice Admiral Hammond reflected on his time as an attaché in Washington and said his biggest takeaway from that role was the realisation that the way you treat people dictates the way you will be treated in return.
"To be effective as an attaché you've got to build relationships, you've got to invest in other people, invest opportunity in them, invest trust, invest your time and effort, bring them to your own home, feed them, learn about them, find out about what they value and look for those areas of common interest in order to develop a relationship for mutual national interest," he said.
Building authentic relationships was just as essential in a small crew in a submarine as it was navigating the sometimes turgid and choppy waters of Canberra.
"Relationships are key to getting anything done in a big organisation, particularly where you have multiple and sometimes competing interests. Relationships matter and your relationships are a product of the effort you put into them and how authentic you are in building those relationships."
Vice Admiral Hammond's priorities for his term as Chief of Navy align naturally to his accountabilities.
"My first and foremost responsibility is the safety of our people. My next priority is optimising the current fleet; creating an environment where people want to get out of bed and come to work because of what we do and how we do it," he said.
He said acceleration is his third priority. The speed at which we make decisions and bring new capabilities online demands an acceleration mindset.
"The speed of change will never be this slow again. We need to focus on the things we do well consistently, maintaining those standards of professional mastery, particularly with respect to safety and warfighting and then looking for those opportunities to do things better either through an optimisation lens or an acceleration lens," he said.
Vice Admiral Hammond never dreamt he could make it to Chief of Navy. He admits that during the course of his career he drafted three resignation letters. Each time he had a conversation with a trusted confidant, which made him change his mind.
To anyone considering leaving the Navy, he strongly recommends having a conversation before making any final decisions.
"If you are leaving because you've achieved all your priorities or if there are insurmountable family or lifestyle reasons that is one thing. But if it's because your work environment isn't making you want to get out of bed and come to work then, go and have a conversation with someone because there are plenty of options in Navy," he said.
To people contemplating joining the Navy Vice Admiral Hammond said: "Welcome Aboard."
"If you want meaningful employment, we've got it in spades. If you want to be part of something that is much bigger than the sum of its parts, again, we've got it in spades. And if you want to be part of a team that is absolutely critical to our vital national interests, that's what we do," he said.
Fair winds and following seas for your term as Chief of Navy, Sir.
.

.

---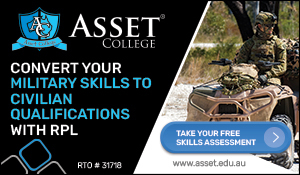 ...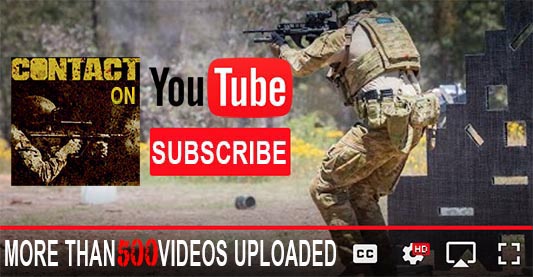 ---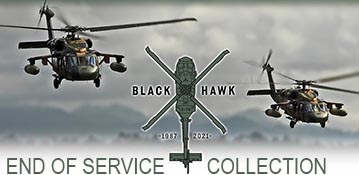 ...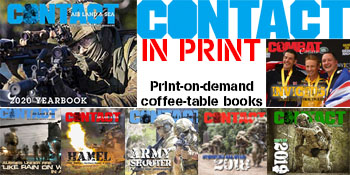 ---
.
.
1455 Total Views
4 Views Today