Junior combat officers ready for command

The Australian Army's newest qualified combat arms officers rose to the challenge of command during Exercise Gauntlet Strike at Puckapunyal Military Area from June 20-30.
CAPTION: An Australian Army M1A1 Abrams main battle tank fires its main armament during Exercise Gauntlet Strike at Puckapunyal Military Training Area. Story by Captain Andrew Page. Photo by Corporal Dustin Anderson.
The group of 56 lieutenants were tested on their ability to confidently lead their troops or platoons before they join the trained force in one of Army's combat brigades.
The exercise was the culmination of the Regimental Officer Basic Course (ROBC) for the Royal Australian Armoured Corps and for the Mechanised Regimental Officer Course (MRCO) for infantry officers to learn manoeuvres in Army's armoured personnel carriers.
Exercise Gauntlet Strike replicated a conventional medium to high intensity operation, and was planned and executed by the School of Armour, School of Artillery, School of Military Engineering and School of Infantry under the supervision of the Combined Arms Training Centre.

Officer Commanding B Squadron 3rd/4th Cavalry Regiment Major Mark Montague said it was extremely rewarding to watch the trainees put into practice what they had learned.
"Our objective for Gauntlet Strike is to provide the best training possible for the young lieutenants, and to give them the best possible early exposure to the combat team environment," Major Montague said.
"In the lead up to this exercise, trainees became proficient at platoon and troop operations and learned the importance of situational awareness, communication and working in the combined combat team environment.
"This is a unique experience for the lieutenants that allows them to put their new found skills into practice and I'm glad that I get to be a part of it."
Lieutenant Zoe Monck from the School of Armour said that she really enjoyed the course and the progress made during the training.
"We learned a lot of things from individual vehicle manoeuvre to commanding four tanks in a live-fire environment," Lieutenant Monck said.
"It's been fantastic seeing my peers and myself starting off knowing absolutely nothing about tanks at the start of the course to being able to command a troop and move confidently into our regiments in the coming weeks."
Commandant of the Combined Arms Training Centre, Colonel Patrick Davison, said that this exercise provided important combined arms context to Army's combat arms lieutenants.
"While they are artillery, engineer, armour or infantry officers first, Army expects them to confidently lead teams that can achieve combined arms effects – a combination of army capabilities – to fight and win," Colonel Davison said.
"Exercise Gauntlet Strike provides excellent exposure to the other combat arms these officers will be working with and tests their ability to plan and execute realistic missions.
"The Combined Arms Training Centre provides world-class training that is purposefully demanding to ensure the next generation of combat leaders is equipped to fight and win under arduous conditions and challenging circumstances.
"Their performance has been outstanding. I'm confident that they can meet the challenges of command and are equipped to face the complexities of warfighting now and into the future."
The lieutenants who finished ROBC or MROC will move out to the combat brigades to join armoured cavalry regiments, mechanised infantry battalions or combat engineer regiments, to move into a troop leading or platoon command position for one to two years.
.

.

---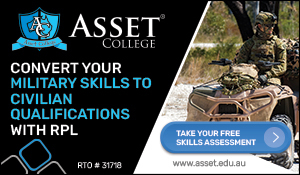 ...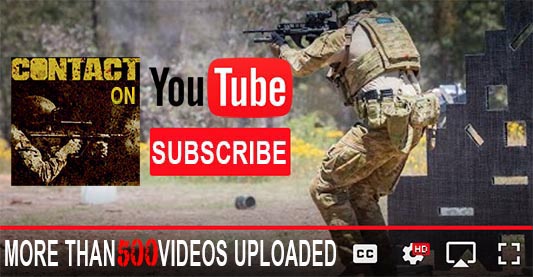 ---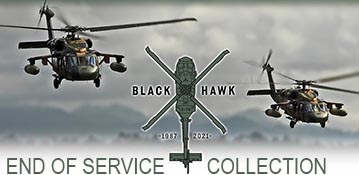 ...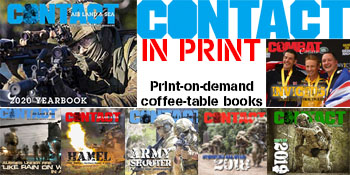 ---
.
.
2496 Total Views
2 Views Today