Engineers render 'booby-trapped city' safe

Under the quiet jungle canopy of the Canungra field training area in Tamborine Mountain, south-east Queensland, three teams of six explosive ordnance disposal (EOD) technicians worked methodically to detect, identify and render safe improvised explosive devices (IEDs).
CAPTION: Sergeant Damian Dickson from 6th Engineer Support Regiment uncovers a training improvised explosive device during Exercise Wallaby Walk at Canungra. Story by Captain Evita Ryan. Photo by Warrant Officer Class Two Kim Allen.
As metal detectors were swept across the jungle floor and their occasional beeps broke the silence, a few rays of sunlight peeking through the canopy illuminated a small makeshift area that simulated an enemy training camp and homemade explosives laboratory.
In total, 22 cleverly disguised, electronically live but explosively inert IEDs lay in wait to cause casualties, delay opposing forces or alert the camp occupants of approaching enemy.
The area was essentially a "booby trap city" created for the final day of the two-week Exercise Wallaby Walk last month.

Without the ability to rely on bomb suits because of the jungle terrain and the need for a high degree of dexterity, the teams of EOD technicians from 6th Engineer Support Regiment used their full range of skills to clear the area with explosives to make it safe for handover to exploitation specialists from 1st Intelligence Battalion and 1st Military Police Battalion.
Officer Commanding 20th Explosive Ordnance Disposal Squadron Major Josh Watson said the aim was to give the EOD technicians, troop commanders and headquarters personnel a taste of what modern warfare could look like and enable them to practise their skills in a contemporary warlike environment.
"It takes a lot of C2 and coordination through headquarters to run all the elements of this exercise simultaneously," Major Watson said.
"We're very grateful for the support we've received from our exploitation specialists, as well as contractors, who've built and planted a whole range of very sophisticated IEDs with high levels of engineering and intelligence that make them hard to defeat."
Rounding out the range of elements supporting Exercise Wallaby Walk, an electronic warfare specialist troop from 7th Signal Regiment operated out of a protected mobility vehicle only a short distance from the simulated homemade explosives laboratory.
Adding a significant level of complexity to the exercise, the troop, which included two US marines on exchange from 1st Radio Battalion at Marine Corps Base Camp Pendleton, California, spent the exercise providing simulated electromagnetic effect as well as situational awareness and threat planning intelligence to the EOD teams on the ground.
Signaller Jai Flory, from 7th Signal Regiment, said it was important to work together.
"We realised the necessity for integration between our elements to see how we can interoperate and add value to each other," Signaller Flory said.
"We've identified opportunities for improvement that would significantly multiply the level of integration and effectiveness of operations for both 20th Explosive Ordnance Disposal Squadron and 7th Signal Regiment."
With the EOD technicians detecting never-before-seen IEDs, they had to determine how to render those explosives safe without the use of historical data or procedures.
"Exercise Wallaby Walk has been a real test of individual skills and team competency," Major Watson said.
"We've presented the EOD technicians with some of the most complicated training scenarios that the squadron has ever faced, so I think we'll all walk away from this exercise with a high degree of satisfaction.
"Having said that, we aim to step out of our comfort zone on a regular basis so that we never get complacent and are always improving at our job.
"I want our technicians to always feel a little inadequate because over-confidence is never a good mix with EOD."
.

.
.

.

---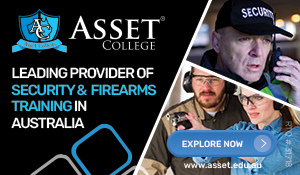 ...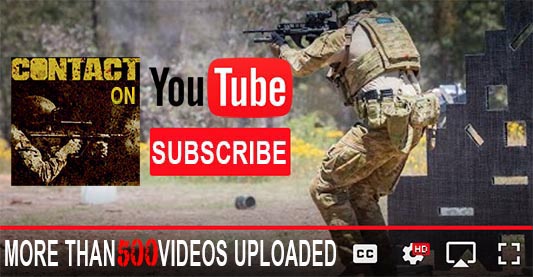 ---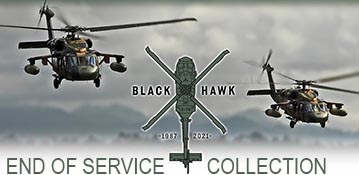 ...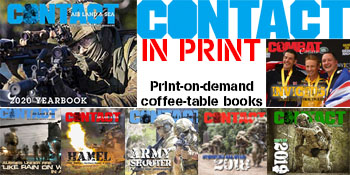 ---
.
.
2314 Total Views
2 Views Today