Heading home to Murgon for Anzac Day

When Lance Corporal Samuel Kemp was five years of age, his parents searched for an affordable acreage property in Queensland so they could relocate from Liverpool, Sydney, to the outskirts of a country town.
CAPTION: Lance Corporal Samuel Kemp from 1st Military Police Battalion is returning to his hometown of Murgon, Queensland, to join in the local community events to commemorate Anzac Day 2022. Story by Captain Evita Ryan.
The family found Murgon, a friendly rural community about three hours' drive from Brisbane, where Lance Corporal Kemp and his four siblings attended Murgon State School and Murgon State High School.
He had his heart set on a career in the military police, but had to wait two years post-graduation for a military police role to become available, in 2015.
"I always wanted to pursue a career in a law enforcement agency, even in high school," Lance Corporal Kemp said.

"I wanted to work in close personal protection and I liked the idea of being surrounded by people who share the same desire to train at the highest standard."
Since joining 1st Military Police Battalion's Delta Company at Gallipoli Barracks in Brisbane in July 2019, Lance Corporal Kemp said he had been able to travel home each Anzac Day to spend time with his family and friends in Murgon.
This Anzac Day, Lance Corporal Kemp will be heading home once again. However, this time he'll be playing a more active role in some of the community events to commemorate the day.
"I like to spend Anzac Day back home with my community because I pretty much know everyone who lives there and I enjoy commemorating the special day with them," Lance Corporal Kemp said.
"I haven't marched on Anzac Day in Murgon since I was at school, but this year I'll be participating in some of the local commemorative activities organised by the Murgon RSL Sub Branch.
"I'm a little nervous but mostly excited because it'll be the first time that I'll be representing Army in uniform in my home town."
Last month, Lance Corporal Kemp found himself very close to his home town of Murgon while he was supporting Major General Jake Ellwood in his role as Queensland's State Recovery Coordinator.
While driving Major General Ellwood to the 22 local government areas and eight cities that were impacted by the devastating south-east Queensland floods, Lance Corporal Kemp visited Cherbourg, an Aboriginal community a few kilometres south of Murgon.
"Out in the communities I walk around with Major General Ellwood and listen to stories of the flood-affected residents," Lance Corporal Kemp said.
"A lot of these people have had a difficult time and really struggled through the pandemic and then the floods, but it's been very rewarding.
"They show how resilient and selfless they are when they've lost so much and yet they're spending time helping someone else out."
Lance Corporal Kemp was looking forward to spending more time in Murgon on Anzac Day.
"I'll go to the local dawn service and to the march along the main street," Lance Corporal Kemp said.
"You can't make these things mandatory, but everyone should try and go in remembrance of those who have gone before us."
Lance Corporal Kemp also plans to continue the conversations he's been having with some of his friends and family members about joining the ADF.
With his older brother posted to 1st Recruit Training Battalion at Blamey Barracks, Kapooka, as a Recruit Instructor, Lance Corporal Kemp has been trying to inspire other family members to consider a career in the ADF.
"We've been trying to recruit our sister," Lance Corporal Kemp said.
"I've also got some of my school mates thinking about joining.
"One of them wants to do a trade and I told him that he can do that in the Army."
.

.

---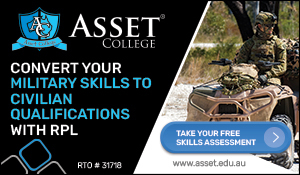 ...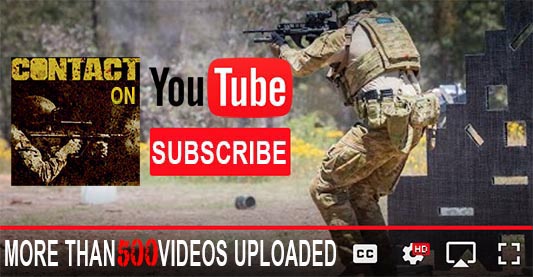 ---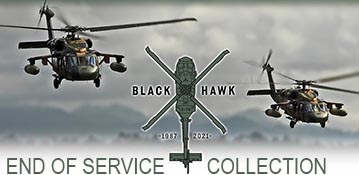 ...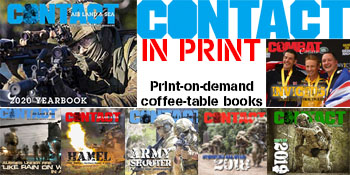 ---
.
.
720 Total Views
2 Views Today