Visit to a cousin who never came home

As she took part in Anzac Day commemorations in France this year, Leading Aircraftwoman Hunter Westbrook remembered a relative who never returned home to Tasmania from the Western Front.
CAPTION: Leading Aircraftwoman Hunter Westbrook, from Australia's Federation Guard, visits the resting place of her distant cousin, Private Victor Westbrook, in the Bailleul Communal Cemetery, Northern France. Story by Lieutenant Carolyn Martin. Photo by Sergeant Oliver Carter.
Leading Aircraftwoman Westbrook, 24, was a member of the catafalque party at the Dawn Service at Villers-Bretonneux, one of four sentries who stand watch over one of Australia's most sacred war memorials.
After participating in rehearsals on 20 April, Leading Aircraftwoman Westbrook went in search of the final resting place of her distant cousin Private Victor Westbrook, from Burnie, who was just 23 when he died of his wounds on 18 June 1917.
Captain Caitlin McDermid was six years old when she built her first cubby house with her dad, laying the foundation for a career in engineering.

The country girl from Cowra always had a hammer in her hand and loved constructing things with her dad.
"We built sheds together and did lots of renovations on our farmhouse – I really liked bashing walls out," Captain McDermid said.
"My parents worked so hard when I was growing up to give my brother and I the best opportunities.
"These opportunities, and their work ethic, were installed in me and this is what motivated me to join the Army and become a civil engineer."
Her biggest real-life role models are her mum, dad and brother.
"I did all the right subjects at school, and when my brother joined the Army Reserve, it motivated me to join as well," Captain McDermid said.
Combined with a passion to design and make ideas come to life, Captain McDermid started studying civil engineering at ADFA when she was 18.
A decade later, and she has deployed on Operation Accordion at Australia's main operating base in the Middle East region as a project engineer.
Captain McDermid said it was a big-ticket item to deploy within her field.
"I've had previous opportunities working with international engagement, and I've been deployed before, but not in an engineer role," she said.
"Although they were very good and rewarding jobs, I just really wanted to work in my trade."
As Captain McDermid's first deployment away during Anzac Day, this date holds significance because of the line of Anzac history in her blood – her great grandparents served in the two world wars with the New Zealand military.
"Dad's now the custodian of my great grandfather's medals since his dad passed away, so he and all my family back home in New Zealand are proud I'm serving," she said.
Captain McDermid said her project engineer role involved delivering security works and infrastructure around base, and was looking forward to seeing her concepts from start to finish.
"Normally projects will go for a few years, whereas some projects on base will go for a couple of months – like a security control point and access path to the running track I'm working on," she said.
"I'll get to see the whole project from inception to closure in my six months here."
Captain McDermid is currently 130km into a 1000km run/walk base challenge, with an aim to clock up to 7km a day. She's on track to complete the full distance by the end of her deployment.
Private Westbrook was in the 40th Infantry Battalion, in the 3rd Division and had enlisted on 15 March 1916 in Claremont, Tasmania.
Leading Aircraftwoman Westbrook said the 40th Battalion fought in the Somme offensive in 1916 and were at Flanders, the Somme and the Western Front.
Private Westbrook was buried at Bailleul Communal Cemetery, in French Flanders, just 3km from the Belgian border.
"He was not buried at a cemetery on the battlefield like other members of his battalion," Leading Aircraftwoman Westbrook said.
"It tells me he was wounded and then taken to hospital in or around Bailleul, where he died and was laid to rest."
"It was very eerie but peaceful at the same time."
Leading Aircraftwoman Westbrook described feeling very emotional when she saw her cousin's tombstone and final resting place.
"He was just a year younger than me.
"He was a bank clerk before he enlisted and he went from that to the infantry front line.
"He volunteered for that – it just blows my mind," she said.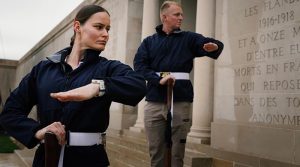 After visiting some of the war cemeteries on the western front during the week and seeing so many gravesites marked with 'Unknown Soldier', Leading Aircraftwoman Westbrook said she was thankful to know Private Westbrook's final resting place.
"I'm so grateful to be able to come here and pay my respects.
"I may be the first and only family member to have been able to visit his grave.
"It is such an honour to be here, to pay my respects as a serving member in uniform – and especially to be here for Anzac Day to remember those who served and those that didn't come home.
"That's why Australia comes to France each year isn't it?
"To remember those that gave the ultimate sacrifice for their country."
.

.

---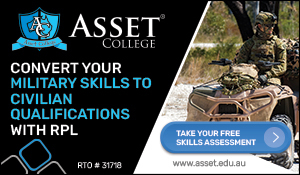 ...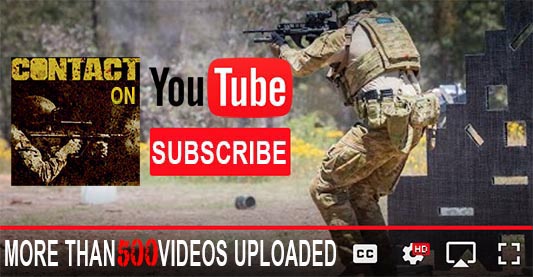 ---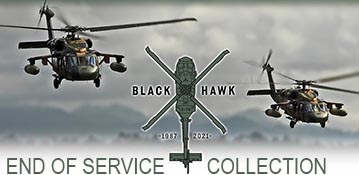 ...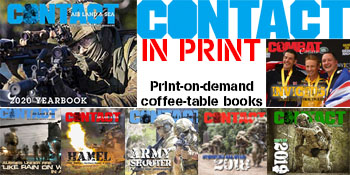 ---
.
.
1164 Total Views
6 Views Today