Australia-wide fly-past support on ANZAC Day

New South Wales
Date
Town/City
Location
Time
Aircraft
25th April 2022
Doyalson
Pacific Hwy, Doyalson
9.05am
F-35A Lightning II
25th April 2022
Freshwater
Harbord Diggers Club, Evans St, Freshwater
9.20am
F-35A Lightning II
25th April 2022
Sydney CBD
Elizabeth street, Sydney

9.30am
F-35A Lightning II
25th April 2022
Terrigal Wamberal
The Terrigal foreshore War Memorial, The Esplanade
9.40am
F-35A Lightning II
25th April 2022
Toukley
Main Rd, Toukley
9.40am
F-35A Lightning II
25th April 2022
Lake Macquarie

Dora Creek Workers Club, Minnie St, Dora Creek
9.40am
F-35A Lightning II
25th April 2022
Wangi Wangi

Wangi Wangi RSL, Watkings Rd, Wangi Wangi
9.40am
F-35A Lightning II
25th April 2022
Belmont

Cullen Park War Memorial,

Cnr Ada St and Pacific Hwy, Belmont

9.45am
F-35A Lightning II
25th April 2022
Newcastle
Civic Park, corner of King and Aukland Sts, Newcastle
10.00am
F-35A Lightning II
25th April 2022
Maitland
Cnr William & Newcastle St (New England Hwy), Maitland
10.30am
F-35A Lightning II
25th April 2022
Muswellbrook

Cnr Markert st & New England Hwy, Muswellbrook
10.35am
F-35A Lightning II
25th April 2022
Tilligerry
Tilligerry RSL Sports Club, Lemon Tree Passage Rd, Tanilba Bay
10.40am
F-35A Lightning II
25th April 2022
Nelson Bay
Apex Park, Laman St, Nelson Bay
11.00am
F-35A Lightning II
25th April 2022
Raymond Terrace
Anzac Park, Raymond Terrace, Cnr Jacaranda Ave and Port Stephens St
11.00am
F-35A Lightning II
25th April 2022
Wyong
Wyong Town Park, Cnr of Alison Rd and Rankens Ct , Wyong
11.05am

F-35A Lightning II
25th April 2022
Branxton
Branxton RSL Memorial Rotunda, John Rose Ave, Branxton
11.20am

F-35A Lightning II
25th April 2022
Cessnock
Cessnock Cenotaph TAFE Park, post WW2 Memorial veterans Park, Cessnock
11.30am
F-35A Lightning II
25th April 2022
The Entrance
Cenotaph, Memorial Park, Marine Parade, The Entrance
11.35am

F-35A Lightning II
25th April 2022
Ourimbah
Ourimbah Public School, Pacific Hwy, Ourimbah
11.40am
F-35A Lightning II
25th April 2022
Empire Bay
War Memorial Sorrento Rd, Empire Bay
11.50am

F-35A Lightning II
25th April 2022
Kyogle
Summerland Way (main St) Kyogle
10.21am
F/A-18F Super Hornet
25th April 2022
Woodenbong
Unumgar St, Woodenbong
10.27am
F/A-18F Super Hornet
25th April 2022
Deepwater
New England Hwy, Deepwater
10.47am
F/A-18F Super Hornet
25th April 2022
Emmaville
Emmaville
10.51am
F/A-18F Super Hornet
25th April 2022
Glen Innes
Glen Innes & District Services Club, Grey St, Glen Innes
10.56am
F/A-18F Super Hornet
25th April 2022
Guyra
Soliders Memorial Hall , Bradley St, Guyra
11.04am
F/A-18F Super Hornet
25th April 2022
Tenterfield
RSL Pavilion, Molesworth St Tenterfield
11.20am
F/A-18F Super Hornet
25th April 2022
Tabulam
Clarence St Tabulam
11.27am
F/A-18F Super Hornet
25th April 2022
Woodburn
Riverside Park, River St, Woodburn
1027am
F/A-18F Super Hornet
25th April 2022
Evans Head
Evans Head
10.30am
F/A-18F Super Hornet
25th April 2022
Grafton
Memorial Park, Prince St, Grafton
10.41am
F/A-18F Super Hornet
25th April 2022
South Grafton
Skinner St & Through St, South Grafton
10.42am
F/A-18F Super Hornet
25th April 2022
Ulmarra
Memorial Park, Coldstream Rd, Ulmarra
10.44am
F/A-18F Super Hornet
25th April 2022
Maclean
River St & Wharf St, Mclean
10.48am
F/A-18F Super Hornet
25th April 2022
Yamba
Queen St & Marine Pde, Yamba
10.51am
F/A-18F Super Hornet
25th April 2022
Iluka
Charles & Micalo St, Iluka
10.52am
F/A-18F Super Hornet
25th April 2022
Ballina
Ballina RSL Memorial Park, Grant St, Ballina
11.00am
F/A-18F Super Hornet
25th April 2022
Wallendbeen
Wallendbeen
9.16am
No. 100 Squadron heritage aircraft
25th April 2022
Cootamundra
9.20am
No. 100 Squadron heritage aircraft
25th April 2022
Temora
11.00am
No. 100 Squadron heritage aircraft
25th April 2022
Lockhart
11.19am
No. 100 Squadron heritage aircraft
25th April 2022
Finley
11.38am
No. 100 Squadron heritage aircraft
25th April 2022
Oaklands
11.48am
No. 100 Squadron heritage aircraft
25th April 2022
Uranquinty
Wirraway Park,

Uranquinty

09.00am
No. 100 Squadron heritage aircraft
25th April 2022
Wagga Wagga
Victory Memorial Gardens,

Baylis St, Wagga Wagga

10.35am
No. 100 Squadron heritage aircraft
25th April 2022
The Rock
10.45am
No. 100 Squadron heritage aircraft
25th April 2022
Coolamon
Cowabbie St, Coolamon
10.59am
No. 100 Squadron heritage aircraft
25th April 2022
Ganmain
Ganmain Memorial Bowling Club,

Waterview St, Ganmain

11.04am
No. 100 Squadron heritage aircraft
25th April 2022
Griffith
Memorial Park,

Banna Ave, Griffith

12.00 – 12.10pm
No. 100 Squadron heritage aircraft
25th April 2022
Ardlethan
11.53am
No. 100 Squadron heritage aircraft
25th April 2022
Bega
Bega Memorial Precinct,

Carp St, Bega

11:15am
E-7A Wedgetail
25th April 2022
Merimbula
Merimbula Memorial,

Beach St, Merimbula

11.30am
E-7A Wedgetail
25th April 2022
Rathmines
Ex-RAAF Base Rathmines Memorial,

Stilling St, Rathmines

1.00pm
E-7A Wedgetail
Queensland
| | | | |
| --- | --- | --- | --- |
| TOWN/CITY | LOCATION | TIMING | AIRCRAFT |
| Townsville | The Strand, Townsville | 9.00am | C-27J Spartan |
| Kalbar | Kalbar War Monument, Engelsburg Memorial Park, Edward Street, Kalbar | 9.54am | F/A-18F Super Hornet |
| Brisbane | Brisbane CBD | 10.05am | F/A-18F Super Hornet |
| Stanthorpe | Stanthorpe | 10.37am | F/A-18F Super Hornet |
| Palm Beach | Currumbin Palm Beach RSL Cenotaph, Duringan Street, Currumbin | 11.11am | F/A-18F Super Hornet |
| Tweed Heads | Chris Cunningham Park, ADJ to Twin Towns Services Club | 11.13am | F/A-18F Super Hornet |
| Brisbane | Brisbane CBD | 11.30am | F/A-18F Super Hornet |
| Springbrook | Cenotaph at Centenary Park, Carricks Road, Springbrook | 11.40am | F/A-18F Super Hornet |
Victoria
| | | | |
| --- | --- | --- | --- |
| TOWN/CITY | LOCATION | TIMING | AIRCRAFT |
| Templestowe | Templestowe Remembrance Gardens, corner Foote St and High Street, Lower Templestowe | 9.40am | PC-21 |
| Melbourne CBD | Shrine of Remembrance, Birdwood Avenue, Melbourne | 10.56am | PC-21 |
| Montmorency | Petrie Park, 16 Mountain View Road, Montmorency | 10.47am | PC-21 |
| Inverloch | Civil Hub, A'Beckett Street, Inverloch | 10.34am | PC-21 |
| Korumburra | Coleman Park, Queen Street, Korumburra | 10.30am | PC-21 |
| Portarlington | Portarlington Cenotaph, Pier Street, Portarlington | 11.01am | PC-21 |
| Crib Point | | 10.42am | PC-21 |
| Flinders | | 10.45am | PC-21 |
| Rosebud | | 10.48am | PC-21 |
| Drysdale | | 11.00am | PC-21 |
| Berwick | | 11.20am | PC-21 |
| Phillip Island | | 11.28am | PC-21 |
| Bentleigh | | 11.00am | PC-21 |
| Upwey | | 11.03am | PC-21 |
Western Australia
| | | | |
| --- | --- | --- | --- |
| TOWN/CITY | LOCATION | TIMING | AIRCRAFT |
| Wanneroo | Wanneroo War Memorial | 12.00pm | PC-21 |
| Rockingham | Corner Flinders Land and Kent Street, Rockingham | 12.30pm | PC-21 |
| Mt Hawthorn | Axford Park, corner Osford Street and Scarborough Beach Road | 11.50am | PC-21 |
| Victoria Plains | ANZAC Memorial, Victoria Plains | 12.00pm | PC-21 |
| Yanchep | Yanchep National Park | 12.25pm | PC-21 |
| Mt Barker | War Memorial, Centenary Park, Mt Barker | 10.55am | PC-21 |
| Walpole | Walpole Memorial, corner Pier Street and Latham Avenue, Walpole | 11.10am | PC-21 |
| Albany | Albany War Memorial | 11.30am | PC-21 |
| Lancelin | Memorial, Gingin Road, Lancelin | 12.15pm | PC-21 |
| Busselton | Busselton War Memorial, Albert Street, Busselton | 10.00am | PC-21 |
| Kwinana and Medina | Medina War Memorial, Pace Road, Medina | 11.10am | PC-21 |
| Geraldton | Birdwood House, corner Chapman Rd and Forrest Street, Geraldton | 11.05am | PC-21 |
| Dwellingup | Dwellingup Memorial Park, Dwellingup | 10.30am | PC-21 |
| Toodyay | Anzac Park, Anzac Avenue, Toodyay | 11.25am | PC-21 |
| Bakers Hill | Hooper Park, Great Eastern Highway, Bakers Hill | 11.20am | PC-21 |
| Waroona-Hamel | Waroona Memorial, South Western Highway, Waroona | 10.35am | PC-21 |
| Northampton | 239 Hampton Road, Northampton | 11.15am | PC-21 |
| Mandurah | Mandurah War Memorial, 11 Leighton Pl, Halls Head | 11.00am | PC-21 |
| Boyup Brook | Sandakan Park, Abel Street, Boyup Brook | 11.55am | PC-21 |
| Jurien Bay | Jurien Bay War Memorial, Jurien Bay | 11.45am | PC-21 |
South Australia
| | | | |
| --- | --- | --- | --- |
| TOWN/CITY | LOCATION | TIMING | AIRCRAFT |
| Edithburgh | Edithburgh Memorial, Main Street, Edithburgh | 09.00am | P-8A Poseidon |
| Adelaide CBD | King William Street, Adelaide | 10.30am | P-8A Poseidon |
Northern Territory
| | | | |
| --- | --- | --- | --- |
| TOWN/CITY | LOCATION | TIMING | AIRCRAFT |
| Timber Creek | Nackeroo Monument Timber Creek | 8.00am | F-35A |
| Dundee Beach | Dundee Beach Cenotaph (Old Boat Ramp) | 8.30am | F-35A |
| Wagait | Wagait Tower Road, Wagait | 8.35am | F-35A |
| Darwin | Esplanade, Darwin City | 9.00am | F-35A |
| Palmerston | Palmerston War Memorial Park, Palmerston | 9.02am | F-35A |
| Adelaide River and Coomalie | Adelaide River War Cemetery, Memorial Terrace, Adelaide River | 9.10am | F-35A |
| Katherine | Katherine Cenotaph, Railway Terrace, Katherine | 09.15am | F-35A |
| Kalkarindji | Kalkarindji, Butine Highway | 09.45am | F-35A |
| Elliott | Elliott Memorial Park, Elliott | 10.30am | F-35A |
| Katherine | Katherine Country Club 40 Pearce Street, Katherine | 11.00am | F-35A |
Tasmania
| | | |
| --- | --- | --- |
| LOCATION | TIME | AIRCRAFT |
| Bicheno | 08.30-09.30 am | KA 350 King Air |
| Hobart | 10.00am-12.30 pm | KA 350 King Air |
| Westbury | 10.40-11.30 am | KA 350 King Air |
| Queenstown | 11.00am-12.00 pm | KA 350 King Air |
ACT
A C-130J Hercules will fly over Anzac Parade at 9.35am.
HARS
The Historical Aircraft Restoration Society (HARS), based near Wollongong, NSW, will also fly over several  locations on the NSW South Coast, Illawarra and Sydney.
HARS aircraft on the schedule include Orion, Mustang, Harvard and a Huey helicopter, which will fly over the South Coast from Kiama, Kangaroo Valley and Wollongong, while a Tracker, Dakota and Caribou will fly past Cronulla, Coogee and Sydney.
First, all seven aircraft will overfly the HARS Aviation Museum at Shellharbour in a long line astern sequence, led by the Orion at 8:10am. The display will include two passes before the aircraft return to the airport. Full details can be found here.
Details courtesy Australian Aviation.
Flying is subject to variables including air traffic control requirements, weather, and operational availability – as such, flypasts and displays may be subject to cancellation at short notice.
FILE PHOTO (December 2018): An F-35A Lightning Joint Strike Fighters overhead RAAF Base Williamtown. Photo by Brian Hartigan.
.

.
.

.

---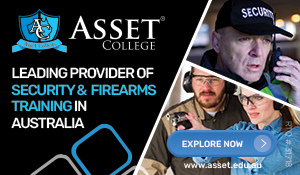 ...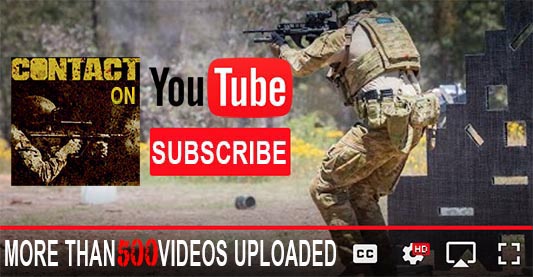 ---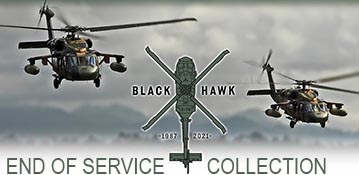 ...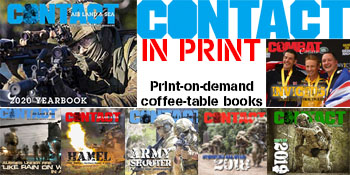 ---
.
.
7650 Total Views
14 Views Today