Women lead the way in Navy engineering

In a first for the Royal Australian Navy, three women hold the service's top engineering roles.
CAPTION: Rear Admiral Wendy Malcolm tours the Tropical Reef Shipyard in Cairns. Story by Lieutenant Yvette Goldberg. Photo by Leading Seaman Shane Cameron.
Rear Admiral Katherine Richards is Head Navy Engineering, supported by Director-General Engineering Commodore Rachel Durbin.
Over in Defence's Capability Acquisition and Sustainment Group, Rear Admiral Wendy Malcolm is Head of Maritime Systems, managing the sustainment of Navy's surface fleet.
They have seen firsthand Navy's growth into a more diverse workforce, with a huge need for STEM (science, technology, engineering and maths) specialists and spoke about managing life and work, and rising to lead the engineering and capability branches that are shaping the Navy's current and future fleet.

Rear Admiral Malcolm was not focused on an engineering degree at university.
"I was more focused on how I would get to see the big wide world and still do maths and science," she said.
"I have always wanted to play with rockets and be a rocket scientist and, through joining the Navy and working as the project manager for the Sea Sparrow missile project, I got to fulfil my dream on that front."
The Navy continues to change and move forward.
Rear Admiral Malcolm recalls: "When I was younger, it was still exciting joining the Navy, but there were many things that women couldn't do."
"My two teenage daughters know that everything is open and accessible to women now:  engineering, driving warships, being a diver," she said.
"What's more exciting than that?
"We have all these new ships, but we're also getting into these incredible areas of robotics, autonomous systems, artificial intelligence, cybersecurity, and critical areas of intelligence – not to mention all the opportunities with nuclear submarines.
"My point of view is that the sky is the absolute limit.
"There are just so many opportunities, and they're all available to women. It's kind of like, go choose your own adventure.
"I think what's really important for women to remember is that you don't have to have a plan for your whole life just yet.
"The great thing about the Navy is it presents you with so many options to have a series of adventures you never even thought you could have.
"What's important to remember is: open your mind to new adventures and be open to the fact that you might have plans that will change because you never know what opportunities lie ahead.
"There are many opportunities in the Navy, so you can experience these and change your mind and your plans and stay in the Navy and be supported to do that."
Rear Admiral Richards' career path wasn't an obvious choice.
"In primary school, maths eluded me," she said.
"Up until the age of 10, I couldn't even add up and found maths very difficult but, with help from my uncle, the pieces of the puzzle came together.
"Once I figured out I could do maths, it opened doors to physics, chemistry and science.
"I realised that parts of the world began to make sense, and because of that, maybe I should give engineering a go."
Reflecting on her 33-year naval career, Rear Admiral Richards said she had felt empowered to focus on her professional growth as well as her family.
"Knowing one of the best things I could do for myself, after having had my three kids in four years, was to continue to invest in myself … in my education and my professional development, and not feel guilty or bad about doing that," she said.
"I had terrific bosses and have worked for some enlightened men who backed me every step of the way, well before it was acceptable to work from home.
"They trusted me to be productive and allowed me to work flexibly, part-time, and that enabled me to be a mum and give what I had to my children and still serve in the Navy.
"I'm married with three children and, in many ways, I'm just a pretty normal middle-aged woman, if there is such a thing."
Commodore Durbin always wanted to be an engineer.
Initially, the cost of obtaining an engineering degree was an obstacle.
Having to work part-time and study, she completed her first year of engineering at the University of Wollongong and transferred to the Australian Defence Force Academy (ADFA) to complete her studies.
The Navy offered her an education without the burden of a university bill.
"My parents were financially unable to pay for my degree," she said.
"It was hard having to work and study engineering.
"I transferred to ADFA and finished my degree at no cost, which launched me directly into my career as an engineer.
"I loved the engineering challenges, the opportunity for adventure. The travel and experiences of different cultures is what drew me to Navy."
Her time at sea has had more notable highlights than challenges.
"There is not one particular highlight of being at sea that stands out, other than having done many challenging operations," she said.
"The main highlight is the bonds and friendships that come out of shared experiences.
"I consider some of my work peers as my brothers, and they are basically family.
"There are challenges at sea, but the best way I found to push through challenges was by being bold and standing on what I believe and pushing that forward."
Navy careers provide a significant range of great benefits, including job security, personal and professional development, good pay and conditions, and exciting posting opportunities throughout your career.
Commodore Durbin said the Navy worked flexibly and had become even more open and inclusive of differences.
"It is more supportive now. Balance for me is staying true to myself and staying true to my family," she said.
"The focus is on increasing women and diversity and getting the best out of the workforce.
"The Navy allows you to run your own race and is a good place for everybody.
"My family remain my priority."
.

.
.

.

---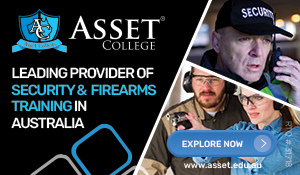 ...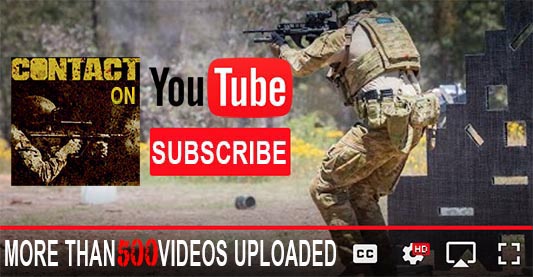 ---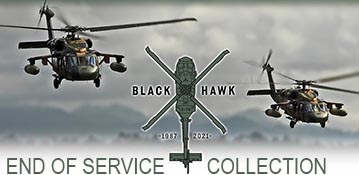 ...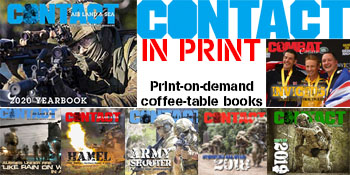 ---
.
.
2186 Total Views
2 Views Today