Defence proud to support the Warbirds over Scone
Share the post "Defence proud to support the Warbirds over Scone"

Defence was proud to support the Warbirds over Scone Air Show from March 26 to 27 in the Upper Hunter Valley region of New South Wales, which aligned with the opening of the new Hunter Warbirds Aviation Centre at Scone Airport.
CAPTION: Air Force specialist capability officer Flight Lieutenant Ben Lappin, of No. 100 Squadron, with the Air Force Mustang aircraft at the Warbirds over Scone Air Show in the Hunter Valley, NSW. Story by Flying Officer Felicity Abraham. Photo by Corporal Craig Barrett.
Commanding Officer of No. 100 Squadron, Wing Commander Philip Beanland, said it was a privilege to showcase the magnificently restored warbirds to the Australian community.
"It is a tribute to the dedication and skill of the maintenance teams at RAAF Museum, now No. 100 Squadron and Temora Aviation Museum, that the aircraft in No. 100 Squadron are in such excellent working condition," Wing Commander Beanland said.
Despite the rain at the event, which reduced the flying display on the Sunday, air show participants were able to get up close to view the warbirds, which were a highly regarded fleet in their early days.

The flying displays showcased the heritage aircraft both individually and in formation with a mass flypast as the finale. A single Pilatus PC-21 Roulette from Central Flying School also formed part of the Saturday flying display.
Forming part of the RAAF historical line-up was a Pacific Aerospace CT-4 Airtrainer in a static display from Point Cook Flight and the Commonwealth Air Corporation CA-18 Mustang, Supermarine Spitfire Mk VIII and Lockheed Hudson from the Temora Historical Flight housed in the Temora Aviation Museum.
President and founder of the Temora Aviation Museum, David Lowy, assembled and operated a world-class heritage flying operation and then deeded 11 heritage aircraft to Air Force to keep the collection together in Australia.
Wing Commander Beanland said No. 100 Squadron was indebted to the passion and commitment of many people for the collection of excellently preserved aircraft.
"It is a privilege to continue to operate these aircraft safely and professionally so the public can continue to engage with them now and well into the future," he said.
No. 100 Squadron is an historical squadron, re-formed in 2021 to coincide with the Air Force Centenary.
Memories of service alive for retired Air Force pilot
By Flight Lieutenant Nick O'Connor
For 92-year-old former Air Force flight crew instructor and fighter pilot Jack McDonald, visiting the recent Warbirds over Scone Air Show provided an opportunity to take a trip down memory lane.
Mr McDonald was reunited with Commonwealth Aircraft Corporation Wirraway A20-695, the very aircraft he instructed trainee pilots in at RAAF Base Point Cook in the mid-1950s.
"It was worth the nine-hour drive from Brisbane to Scone to see this aircraft again," Mr McDonald said.
"It feels fantastic to be re-acquainted with this aircraft. To stand alongside it is one thing, but to actually see it fly is amazing."
A Korean War veteran, Mr McDonald said his Air Force service will always remain the highlight of his long and distinguished career in Australian aviation.
"I enjoyed my time in the RAAF and will always have fond memories of my time as an aviator and instructor," he said.
The CAC Wirraway was a training and general-purpose military aircraft (although some were manufactured as fighter aircraft) with a total of 755 manufactured between 1939 and 1946.
This Wirraway was decommissioned 1957, with number 695 sold privately after it was retired from the Air Force.
The aircraft changed hands privately a number of times post decommissioning, with Mr McDonald owning the much-cherished Wirraway for a period during the 1980s.
In 1993, a syndicate of pilots bought number 695 and commenced a full restoration of the aircraft.
Former Air Force pilot and current co-owner Ross Parker said the rebirth of this iconic aircraft in 1997 was a milestone for the warbird community.
"We essentially brought the aircraft in from the wilderness and completed a full restoration and re-build program," Mr Parker said.
"It was four years of toil before we managed to get it to post restoration test flight in July 1997. That was a really proud day for us."
Today, CAC Wirraway A20-695 joins only two other airworthy Wirraways that grace the skies over the east coast of Australia and it remains a highlight of air shows and various commemorative ceremonies.
To learn more about the Air Force's heritage aircraft collection, visit: www.airforce.gov.au/about-us/history/historic-aircraft
.

.
.

.

---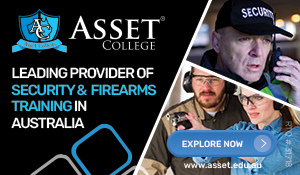 ...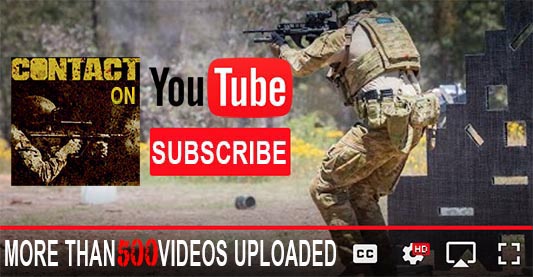 ---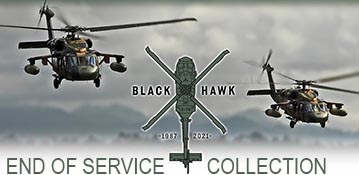 ...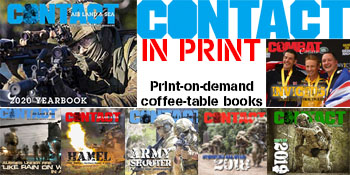 ---
.
.
Share the post "Defence proud to support the Warbirds over Scone"
2550 Total Views
4 Views Today