Badge designer maintains Navy traditions

"Is it a badge or a crest?" is a question Paul 'Badger' Burnett is asked daily in his job as Manager Navy Badges.
CAPTION: Manager Navy Badges, Paul 'Badger' Burnett, works on the NUSHIP Arafura badge in Canberra. Story and Photo by Leading Seaman Kylie Jagiello.
"From my research, I believe the confusion came from American military during the 1940s and '50s where they called their badges 'crests'," Mr Burnett said.
"In the past when there wasn't room for the badge or the full coat of arms, they took the top of the coat of arms, or crest, and put it on flags, patches, shields or capes."
Starting his career as a graphic designer, Mr Burnett is now considered a specialist in Navy imagery and emblems.

"My position has a long history and background and involved a lengthy period of learning to understand Navy tradition, heraldic principles and heraldic blazon," Mr Burnett said.
"I am only the sixth person to hold this position since 1941.
"When you take on this job, you are taking on holding up Navy tradition."
Blazon is a term used to describe a coat of arms, flag or similar emblem.
Heraldry is a discipline related to the design, display and study of armorial bearings.
"It's the process of understanding what has gone before, which informs what can be used now," Mr Burnett said.
"Each symbol has a reason and purpose, even down to the colour.
"If you put a red cross on a badge, people would associate it with medical. But what if it's not medical? Should it be used?"
More than two years ago, the new patrol boat class was announced and Mr Burnett started designing their badges.
The process begins with the Sea Power Centre developing a list of names, which are then reviewed by Navy command and parliament before final approval by the Governor-General
"The naming of the Arafura-class originates from various regions of Australia, specifically seas or oceans," Mr Burnett said.
"Normally we start with the heraldry and meanings of the name, but being regions often without a coat of arms, we looked at elements that are distinctive to that area, whether the region is named after a particular thing or finding something that would make it emblematic for the ship."
With a stealthy look and endemic to the Arafura Sea, the white-spotted eagle stingray was selected for the first-of-class NUSHIP Arafura.
After initial designs were discussed; Mr Burnett and his team created a motto fitting the purpose and design.
"We reviewed past mottos to make sure we aren't repeating a motto," Mr Burnett said.
"Before 1965, mottos could be written in Latin, but now, to make the motto more relatable to the common person, the mottos are usually in English. There are only three or four left in Latin."
Six years into his role as the Manager Navy Badges, he has no plans to move on.
.

.
.

.

---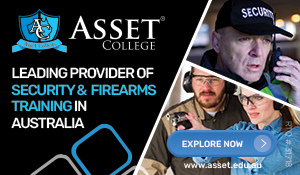 ...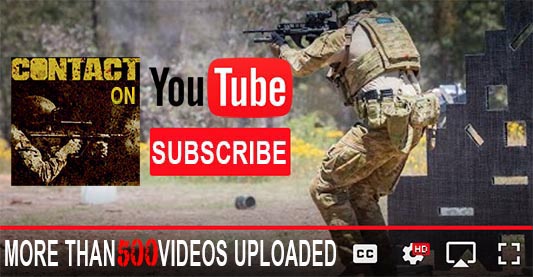 ---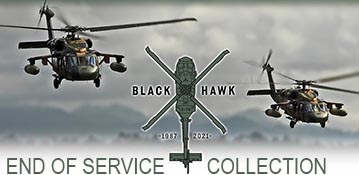 ...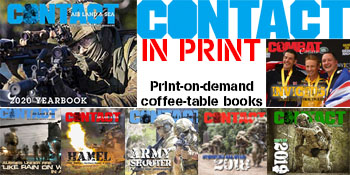 ---
.
.
2106 Total Views
2 Views Today