A third Bell 412 helicopter for the New South Wales Rural Fire Service (NSW RFS) has arrived courtesy of Air Force's No. 36 Squadron.
CAPTION: The New South Wales Rural Fire Service's newly acquired Bell 412 helicopter is unloaded from a RAAF C-17A Globemaster III at RAAF Base Richmond. Story by Eamon Hamilton. Photo by Corporal Dan Pinhorn.
On January 25, a No. 36 Squadron C-17A Globemaster III aircraft touched down at RAAF Base Richmond after ferrying the helicopter from the United States.
It will join a fleet of NSW RFS aircraft that includes two Bell 412s that were delivered by the RAAF in 2020.
Previously operated by the Miami-Dade Fire Rescue Department, the latest Bell 412 to arrive in Australia came courtesy of an existing RAAF C-17A task on its way home from the United States.

Commander Air Mobility Group, Air Commodore Carl Newman, said the use of a RAAF C-17A would allow the helicopter to support Australian communities sooner.
"The RAAF's delivery of these helicopters is a good illustration of how Defence capability can enable other government agencies and state emergency services," Air Commodore Newman said.
"As well as delivering these helicopters, we have previously carried fire retardant and other essential supplies that were time-critical for our emergency services.
"In recent years at RAAF Base Richmond, we've provided airbase support to these emergency services, and witnessed firsthand the benefit these aircraft make to disaster-relief operations."
Carrying the Bell 412 on the C-17A required its rotor blades to be carefully disassembled and loaded on-board separately, while the helicopter was restrained to the cargo bay floor using a Defence-approved pattern.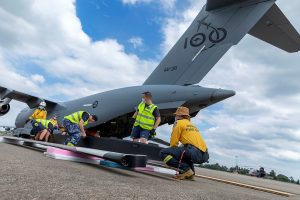 CAPTION: New South Wales Rural Fire Service and Air Force personnel move the rotor blades of the Bell 412 helicopter from a RAAF C-17A Globemaster III at RAAF Base Richmond, New South Wales. Photo by Corporal Dan Pinhorn.
For unloading, the Bell 412's landing skids were attached to a wheel-dolly, allowing it to be 'rolled off' the C-17A cargo ramp with the assistance of wooden shoring.
This is carefully measured to ensure parts of the helicopter's fuselage do not scrape the tarmac or C-17A.
No. 22 Squadron air movements personnel worked with NSW RFS personnel to unload the Bell 412, which will have its rotor blades reattached before conducting a test flight at RAAF Base Richmond.
The three-tonne Bell 412 can carry up to 13 passengers, and is equipped with an external hoist for winching emergency service personnel or evacuees.
Assistant Commissioner for NSW RFS, Ben Millington, said the Bell 412 would be used for rapid aerial response for regional communities in the state.
"It will not only support the NSW RFS during firefighting operations, but also provide other regional emergency services with real-time, high-definition video streams and assist in search-and-rescue missions," Assistant Commissioner Millington said.
"The aircraft will now be reconfigured for our needs before becoming operational ahead of the next fire season."
.

.
.

.

---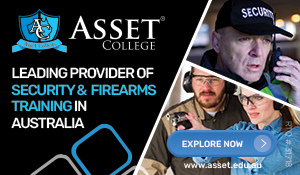 ...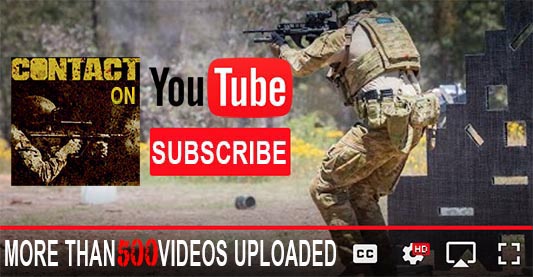 ---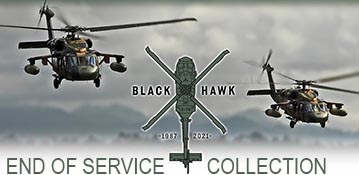 ...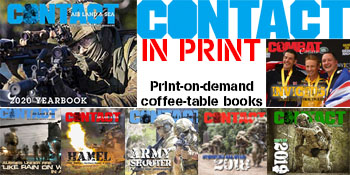 ---
.
.
3349 Total Views
2 Views Today