Invictus Australia launch continues legacy of Invictus Games Sydney 2018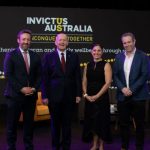 Share the post "Invictus Australia launch continues legacy of Invictus Games Sydney 2018"

Australia has achieved a world first with the launch of Invictus Australia, which will be at the forefront of delivering sport recovery programs and services to improve the health and wellbeing of military veterans and their families, using sport as the primary vehicle.
CAPTION: Chairman of the Board Invictus Australia James Brown, Patron of Invictus Australia General Sir Peter Cosgrove, Veteran Family Advocate Commissioner and Invictus Australia Ambassador Gwen Cherne and Michael Hartung CEO Invictus Australia. Photo supplied.
Officially launched on 28 October 2021 – the third anniversary of the closing of the highly acclaimed Invictus Games Sydney 2018 – Invictus Australia is a legacy of those games.
Previously known as Veteran Sport Australia, Invictus Australia has signed a world-first agreement with the international Invictus Games Foundation to continue to use the Invictus brand in Australia, with the primary aim of extending support and the power of the Invictus movement beyond the games.
Through collaboration with sport, community and veteran organisations, Invictus Australia will deliver more opportunities for veterans and their families to engage in sport, from grassroots participation through to international competition.

Invictus Games have demonstrated the power of sport to positively influence the recovery, rehabilitation and reintegration of current- and former-serving Defence veterans, and this ideology will be promoted by Invictus Australia to a broader audience of veterans.
The immediate priorities for Invictus Australia are to extend its reach to provide on-the-ground sport recovery services in all States and territories across Australia, as well as support Team Australia in partnership with the Australian Defence Force to attend the next Invictus Games in The Hague in April 2022.
Chairman of Invictus Australia James Brown said the lunch of Invictus Australia was an important day for our Defence community in Australia.
"We witnessed incredible courage, determination and comradery when the Invictus Games landed on our shores in 2018," he said.
"It brought attention to the challenges faced by our veteran community and a platform for those of us who support our Defence community to unite.
"The benefit of those games continues today."
CEO of Invictus Australia Michael Hartung said that at a time when the veteran community faced challenges to their identity and seen mental- and physical-health issues grow in prominence, to the detriment of many, the Invictus movemen provided a beacon of positivity and encouragement
"We are incredibly proud and honoured to be re-establishing the Invictus brand here in Australia, for the benefit of our Defence community," Mr Hartung said.
"It is due to the success of Invictus Games Sydney 2018 and the hard work since to implement an effective and ongoing legacy that the Invictus Games Foundation has chosen Australia to pioneer the next frontier of the Invictus movement.
"Invictus means 'unconquered' and our motto is Unconquered Together.
"This is representative of the collaborative spirit sparked by Invictus and what can be achieved by working together.
"It is an exciting time and we are encouraging everyone to get involved"
Chief Executive of the Invictus Games Foundation Dominic Reid said he was proud to be taking this first step in expanding the Invictus model and hoped Invictus Australia would be the first of many international partnerships.
"In recent years, the Invictus Games Foundation has reflected on how best to continue to support its international community of wounded, injured and sick service men and women, in particular beyond the success of our global Invictus Games," Mr Reid said.
"We were delighted to be approached by Veteran Sport Australia, set up following the Invictus Games Sydney 2018, with a proposition to expand the Invictus model to boost the international impact Down Under.
"With its unique position as a long-standing participating nation, a former host nation, and with a newly formed legacy organisation, Invictus Australia was born and the Invictus Games Foundation is excited to see how, through the power of sport and adventurous challenge, the Invictus community will continue to be Unconquered Together."
Invictus Australia is supporting the 26 of the 32 Team Australia competitors as they head to the Invictus Games The Hague 2022, but their approach goes beyond competition as its sole purpose.
Invictus Australia has created opportunities for volunteering, coaching, training and accreditation, administration roles, kid's programs, social participation and mentoring.
For more information about Invictus Australia and to support the not-for-profit organisation, visit invictusaustralia.org
.

.
.

.

---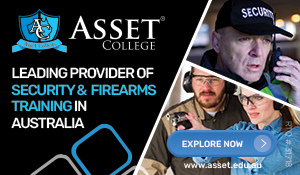 ...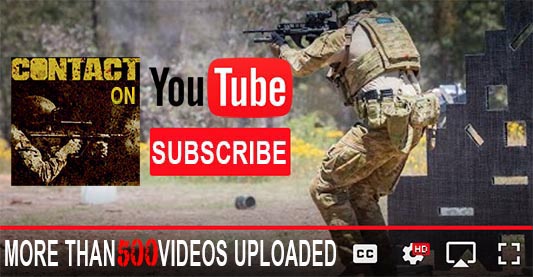 ---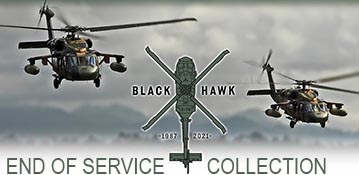 ...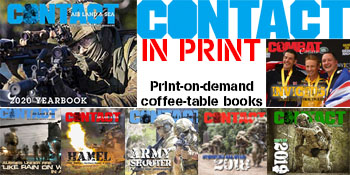 ---
.
.
Share the post "Invictus Australia launch continues legacy of Invictus Games Sydney 2018"
3522 Total Views
2 Views Today