Lone HMAS Sydney II survivor identified after 80 years
Share the post "Lone HMAS Sydney II survivor identified after 80 years"

Eighty years after the Australian warship HMAS Sydney II was sunk off the West Australian coast, the only body recovered from the tragedy has finally been identified.
FILE PHOTO: A colourised studio portrait of S/4449 Ordinary Seaman Thomas Welsby Clark. On 19 August 1941 he became a crew member of HMAS Sydney and was one of the 645 crew who lost their lives following an action with the disguised German merchant raider Kormoran off the coast of Western Australia on 20 November 1941.
New DNA evidence confirmed Able Seaman (AB) Thomas Welsby Clark, from New Farm in Brisbane, as the previously unidentified sailor.
HMAS Sydney sank on 19 November 1941, following an intense battle with the disguised German merchant raider HSK Kormoran, about 120 nautical miles (222km) west of Steep Point, WA.

AB Clark is believed to be the only sailor to have made it to a life raft after the ship went down.
Despite surviving the battle and the sinking, he tragically died at sea. His remains were found near Rocky Point on Christmas Island nearly three months later.
DNA samples collected from his body in 2006 have been extensively tested over the past 15 years and revealed both mitochondrial DNA, passed from mother to child, and Y chromosome DNA passed from father to son.
Research facilitated by the Sea Power Centre – Australia has successfully identified two living direct relatives.
Minister for Veterans' Affairs and Defence Personnel Andrew Gee said the formal identification was a significant development in Sydney's story and an historic moment for Australia.
"To finally learn Tom's name, rank, service number and home town, 80 years after he was lost, is truly remarkable," Mr Gee said.
"It says a lot about Australia that, despite the decades that have passed, our nation is still working so hard to identify those lost in war and ensuring we honour the sacred commitment to remember them.
"I know this is a terribly sad time for Tom's family. Like his brave shipmates, he died defending Australia, our values and way of life. His family should be immensely proud.
"The Office of Australian War Graves has agreed that next year Tom's grave in Geraldton War Cemetery will be marked by a new headstone bearing his name. He will be 'unknown' no longer."
Chief of Navy Vice Admiral Mike Noonan said AB Clark was just 21 when he died and was representative of the many young lives lost in the battle.
"Of Sydney's total complement of 645 men, no one survived. This included six Royal Australian Air Force members, eight Royal Navy personnel and four civilian canteen staff. Eighty-two officers and sailors were killed in Kormoran," Vice Admiral Noonan said.
"We revere the service and sacrifice of all who perished.
"Solving this World War II case involved specialists in DNA analysis, forensic pathology and dentistry, ballistics, anthropology, archaeology and naval history. I commend the combined effort spearheaded by the Sea Power Centre to confirm AB Clark's identity.
"The Australian Federal Police National DNA Program for Unidentified and Missing Persons was instrumental, as were the Australian National University, Australian War Memorial, University of Adelaide and University of Sydney, not to mention Able Seaman Thomas Clark's family.
"His long voyage is complete, may he Rest in Peace."
Retired academic Leigh Lehane was surprised and saddened to learn her Uncle Tom was the unknown sailor.
"To be quite honest it was a bit upsetting," Dr Lehane said.
However, she said, establishing the truth was important.
"I am so grateful for the many, many people – well over a hundred – who helped ascertain the truth about his identity," Dr Lehane said.
She was born in July 1941, the month before her Uncle Tom joined Sydney. According to a family story, he met his new niece on a final visit to Brisbane.
"He came and held me as a little baby. That's a very pleasurable thought because I don't think anyone else is alive now who knew Tom sort of eye to eye," Dr Lehane said.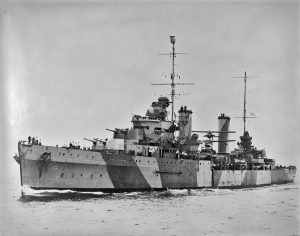 Navy file photo of HMAS Sydney II.
.

.

---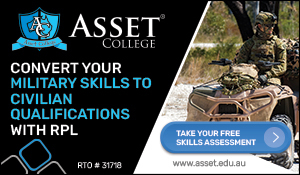 ...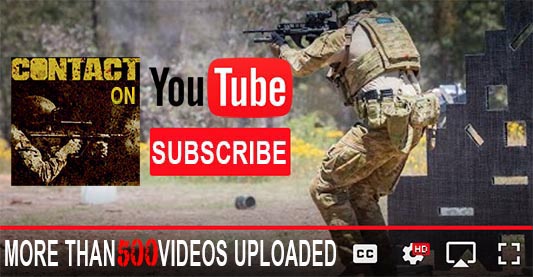 ---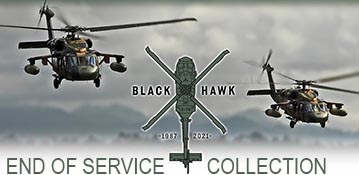 ...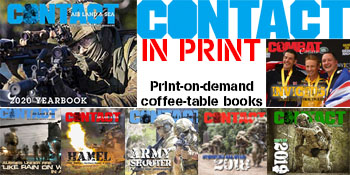 ---
.
.
Share the post "Lone HMAS Sydney II survivor identified after 80 years"
3841 Total Views
2 Views Today