DVA staff given a taste of Army life

Staff from the Department of Veterans' Affairs (DVA) now understand what it's like to wear body armour for long periods of time and to eat from ration packs served cold.
CAPTION: Department of Veterans' Affairs staff Caitlin Frost, left, Melissa Morrison and O'Hara Nailon sample a 24-hour ration pack during a visit to Gallipoli Barracks, Brisbane. Story by Captain Jesse Robilliard. Photo by Corporal Nicole Dorrett.
This is thanks to a trial program held at Brisbane's Gallipoli Barracks.
The DVA staff were hosted by the 7th Combat Brigade on October 20 and got to speak to soldiers about the unique nature of their service and observe capability displays.
Major John King, of the 6th Battalion, Royal Australian Regiment (6RAR), said the DVA staff began their visit with a round-table discussion, where they heard first-hand the experiences of young soldiers.

"I think the central themes that the soldiers relayed through the activity very much focused on the impacts that service life has on both their professional and personal lives," Major King said.
"[It wasn't] just from a physical aspect, but also from the mental strain this can place on the wellbeing of both individuals and families.
"It was great to see the soldiers engaging openly and honestly about their roles, which was by no means from a complaints aspect – more so provoking DVA members to understand the nature of their duties."
Shareen Singh, of the DVA, thanked the soldiers for sharing their observations.
"The soldiers provided forthright, diverse and rich information that deepened DVA staff's understanding of military life for Defence personnel and their families," Ms Singh said.
"Their personal reflections on how DVA might improve their services were exceptionally enlightening."
After the discussion, the DVA staff ate from a combat ration pack, served cold.
Major King said the staff were taken aback by how bulky combat ration packs were.
"There's certainly always the initial inquisitiveness of what is in our ration packs, and, of course, with the vast improvement of them over the past few years, they weren't too far taken aback by the initial tastings," he said.
"What also surprised some was the size and weight of them, with the expectation that we are required to carry three of them on the person when in marching order [dress]."
The DVA staff then wore body armour while they watched capability displays from 7th Combat Brigade units.
"This was led by a section attack from B Company 6RAR, and then they [DVA staff] moved through a range of displays, particularly highlighting the physical demands across a wide range of roles," Major King said.
"This included handling a medium-girder bridge, the load carriage requirements of an infantry sniper or heavy weapons soldier, and even the difficulties of a cavalry soldier changing the tyres on an ASLAV."
Ms Singh said she and her colleagues have a much better understanding of the demands of Army service, thanks to the visit to Gallipoli Barracks.
"Prior to this visit, few DVA staff possessed a detailed understanding of the level of commitment and sacrifice Defence personnel were required to demonstrate during their service," she said.
"Depending on the outcome of this pilot at Gallipoli Barracks, we would be looking at replicating the program at Defence bases around Australia."
.

.

---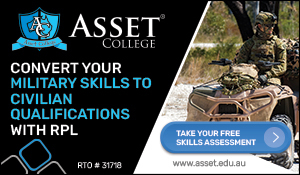 ...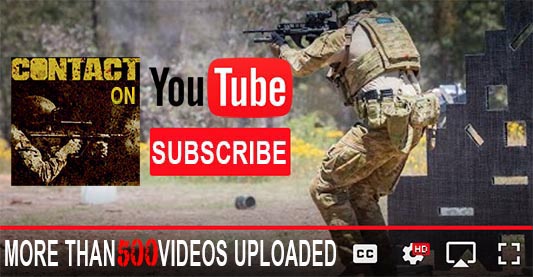 ---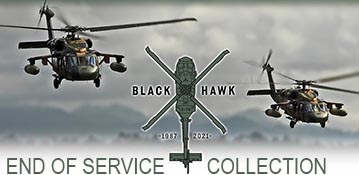 ...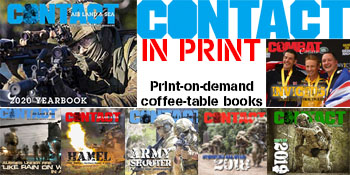 ---
.
.
2185 Total Views
2 Views Today